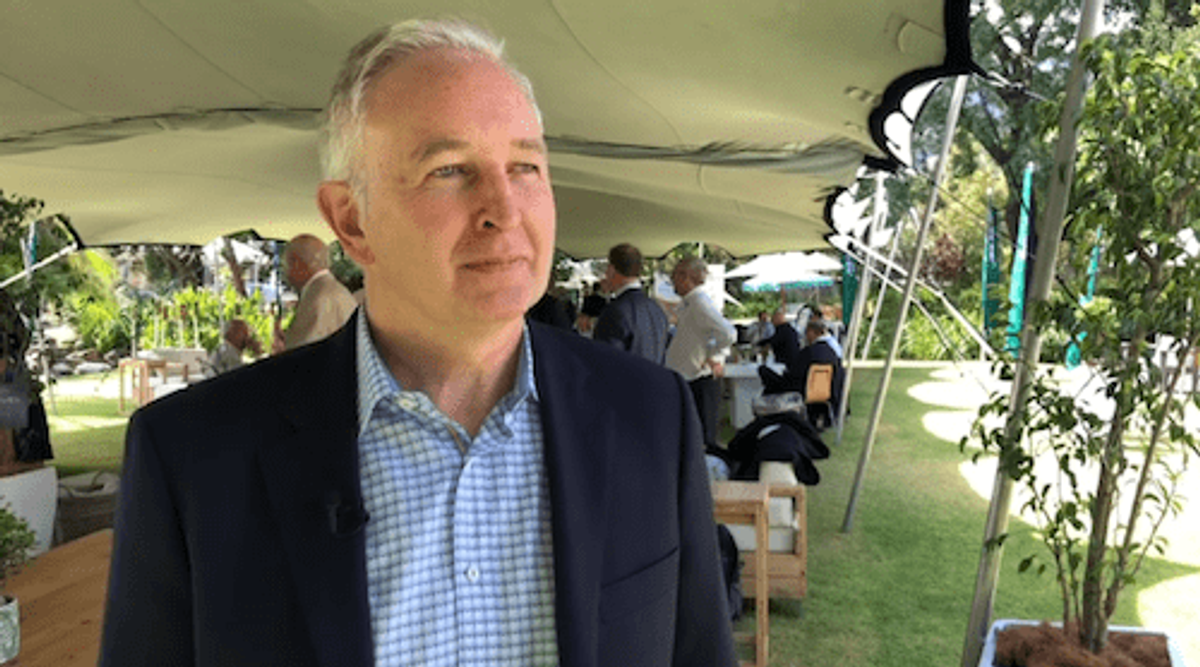 M2 Cobalt CEO Simon Clarke provides insight into the company's exploration work on its two properties in Uganda.
According to M2 Cobalt (TSXV:MC,FWB:A0K,OTCQB:MCCBF) CEO Simon Clarke, his company has been making steady headway at its two key projects in Uganda with the support of a technically savvy and experienced management team and board.
In the interview below, Clarke discusses the progress the company has made at both projects and also highlights the catalysts that have helped advance progress at a faster rate than expected.
Below are the video and transcript of our interview with M2 Cobalt CEO Simon Clarke. The transcript has been edited for clarity and brevity.
---
Investing News Network: Please tell us about M2 Cobalt's two sites.
M2 Cobalt CEO Simon Clarke: When the World Bank was working in Uganda, they brought in the Finnish Geological Survey (GTK) and Fugrow, two major international players in the mining world. They conducted geophysical and geochemical work that helped rank areas in the country in terms of prospectivity for key minerals.
Subsequently, our now director of East Africa operations, Dr. Jennifer Hinton, secured two key areas ranked amongst the highest for cobalt exploration and production. One of these is the Kilembe project, on trend with the former Kilembe mine, which was operated by Falconbridge in the 1950s to 1970s and produced 16 million tonnes grading 2 percent copper. They also saw values of 0.2 percent cobalt. It was a major mine and contributed between 7 and 8 percent of the Ugandan GDP at the time. We have locked up the land to the north and south of the main mining license. Our thesis is that we will find similar-sized deposits in the areas surrounding the mine.
INN: What stage of exploration are you currently undertaking?
SC: We have been working with Geotech, which uses airborne VTEM surveying equipment to survey land for buried sulfide deposits. They have flown the area across our licenses and have discovered several interesting anomalies and drill targets. We are deploying ground crews to conduct ground geochemical work and are looking to drill the key targets later in the summer. This technology very much helps speed the exploration process.
VTEM has a very good history of helping companies find buried deposits and in some cases move to drilling and reporting resource estimates within six months and even start preparing for mining within eight to nine months. As the Kilembe mine sits on a VMS sulfide-style deposit, this technology has been invaluable in identifying interesting sites. We have identified two key targets and several smaller targets. Our thesis is that we will uncover deposits similar to those that hosted the 20 million tonnes at the Falconbridge mine.
INN: What about your second project?
SC: Our second project is Bujagali, in South-Central Uganda. While it has not seen any previous mainstream mining, there has been significant gold artisanal mining in the past. It also sits where two of the key mineral trends from the DRC meet, one of which comes out of Katanga, [one of] the main copper-cobalt belts in the DRC and, indeed, the world.
As part of its geochemical and geophysical work conducted in the region, GTK, as part of the World Bank initiative, ranked the area as highly prospective and identified a highly interesting nickel anomaly.
When Dr. Hinton was choosing areas to secure, Kilembe made lots of sense because of past production, but this area very much intrigued her. We have a large asset with five licenses covering 1,400 square kilometers. We have been on the ground for four months conducting in-depth geochemical and geophysical work and have already discovered two major targets, with rock samples of up to 1.24 percent cobalt. Mineralization in this area is reminiscent of the Katanga copper-cobalt belt.
INN: Both projects are still very early stage. How long do you think it will be before you make investment decisions regarding the next stage of exploration?
SC: Everything depends on how quickly the crews can finish the current work program. We have approximately two more months left on the program, which has already identified four to five key targets.
In January we went out to raise $5 million and ended up with over $8 million. And although we did use this capital to expand our current program, it will also support us in conducting some initial drilling on the key targets identified, some of which we are currently trenching. The initial drill program will tell us more about the zones of mineralization, how deep they extend, and the location of the bedrock. This will provide the catalyst for a much larger drilling program, focused on initial resource numbers for the key targets.
INN: Please tell me about M2 Cobalt. How long has the company been in business? Who is involved?
SC: The private company that selected and put together the Ugandan assets is six and a half years old. M2 Cobalt itself went live in October of last year and we acquired the Ugandan assets in January 2018. We are young, but we have put together a team which brings together the key skills needed.
One of our key directors is Graham Harris, chairman to Millennial Lithium (TSXV:ML), a company with lithium assets in Argentina, which raised over $100 million and moved through greenfield exploration, resource estimate, PEA and now to the feasibility stage in less than two years. A number of early investors in Millennial have also invested in us due to our potential for following the Millennial path.
We also have a significant amount of technical expertise through Dr. Hinton and in our qualified person Dean Besserer, who is our exploration manager and qualified person and runs our programs on the ground. He was one of the founders of APEX Geoscience, and has run projects around the world. He is guiding us through the current work program towards drilling. He also has a team of western and local geologists and specialists who run our teams on the ground.
The people we have in our management and board have built, advanced and funded projects globally and this combines well with the technical expertise in the company.
In addition to our current team, we have an advisor who will join our board soon, Mahendra Naik, who was part of the founding management team for IAMGOLD (TSX:IMG,NYSE:IAG) and remains a director of that company. He helped build IAMGOLD to its current $3.1-billion market cap, focusing on its projects in Africa. His experience on the continent will be a key asset for our team.
CEO interviews are part of investor education campaigns for clients advertising on the Investing News Network. Important news is contextualized by CEOs, and the resulting interviews are disseminated to the Investing News Network audience because they have value to market watchers.
The Investing News Network interviews a CEO for an understanding of their perspective on the company, the investment potential of the company and market news related to the company. The information contained here is for information purposes only and is not to be construed as an offer or solicitation for the sale or purchase of securities.
Investing News Network websites or approved third-party tools use cookies. Please refer to the  cookie policy for collected data, privacy and GDPR compliance. By continuing to browse the site, you agree to our use of cookies.