Cobalt Prices on the Rise Following Summer Slowdown
Cobalt prices have been rising since the end of August and hit an 8-week high on September 13.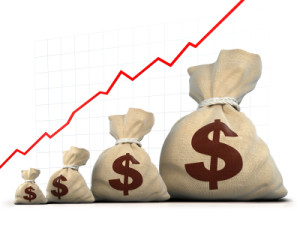 Cobalt prices are not what they once were, Metal Bulletin recently reported, but that doesn't mean investors should consider the metal a lost cause. In fact, September has been treating cobalt fairly well.
As August drew to a close, prices for low-grade cobalt began a "rapid turnaround," rising from a four-month low of $11.45 to $13 per pound to $12.10 to $13.75 per pound. Meanwhile, high-grade cobalt stabilized at $12.40 to $14.20 per pound.
Metal Bulletin notes in an August 30 article that the uptick was the result of expectations of rising demand in September. "Basically, it's going up into September. People are starting to cover in for the end of the year. There's a little more demand from our customers," one consumer told the news outlet.
Prices have indeed continued to rise in September. By September 5, low-grade cobalt had reached $12.50 to $14 per pound, while high-grade cobalt was sitting at $12.60 to $14.40 per pound. The next day, low-grade cobalt reached a range of $12.90 to $14.30 per pound, its highest point since July, as per Metal Bulletin.
Since then, prices have only improved — prices for low-grade cobalt reached an eight-week high of $13.20 to $14.40 per pound on September 13, while high-grade cobalt settled at $13.80 to $14.85 per pound.
Metal Bulletin notes that a number of sources have said that their attention is now shifting toward long-term demand, "where interest has been particularly strong."
Glencore Xstrata weighs in
Speaking of the long term, Glencore Xstrata (LSE:GLEN) recently revealed that it sees the cobalt market shifting from its current surplus toward a deficit in 2017, Metal Bulletin said. The mining giant reportedly sees global demand for the metal rising to 111,500 tonnes by that time, up from this year's 88,100 tonnes.
The company expects supply to increase to 111,100 tonnes, up from 2013′s 89,100 tonnes.
Company news
Katanga Mining (TSX:KAT), which operates a large-scale copper-cobalt project in the Democratic Republic of the Congo, announced yesterday that Itamar Machado, its chief operating officer, has resigned. He will be pursuing other opportunities with Glencore Xstrata.
Effective immediately, Richmond Fenn, formerly Katanga's director of operations, has assumed the position vacated by Machado.
Junior company news
Global Cobalt (TSXV:GCO) enjoyed some time in the spotlight toward the end of August, when it began a fully funded drill and technical work program at its Karakul cobalt project in Russia. The company's goal is to "validate the historic Soviet resources, expand the area included in the current mine permit and increase the metallurgical understanding of the project."
More recently, Formation Metals (TSX:FCO,OTCQX:FMETF) put its Sunshine Precious Metals Refinery up for sale again. Silver Opportunity Partners, a subsidiary of Sunshine Silver Mines, will pay US$12 million to purchase Formation's wholly owned subsidiary, Formation Metals, US, whose primary asset is the refinery.
Although Dundee (TSX:DC.A), which says it is Formation's largest known shareholder, objected the last time Formation tried to sell the refinery, as yet there has been no word from the company regarding the current plan to sell.
Securities Disclosure: I, Charlotte McLeod, hold no direct investment interest in any company mentioned in this article.
Related reading:
PROJECT UPDATE: Formation Metals' Refinery Up for Sale Again
PROJECT UPDATE: Dundee Prepared to Block Formation's Refinery Sale