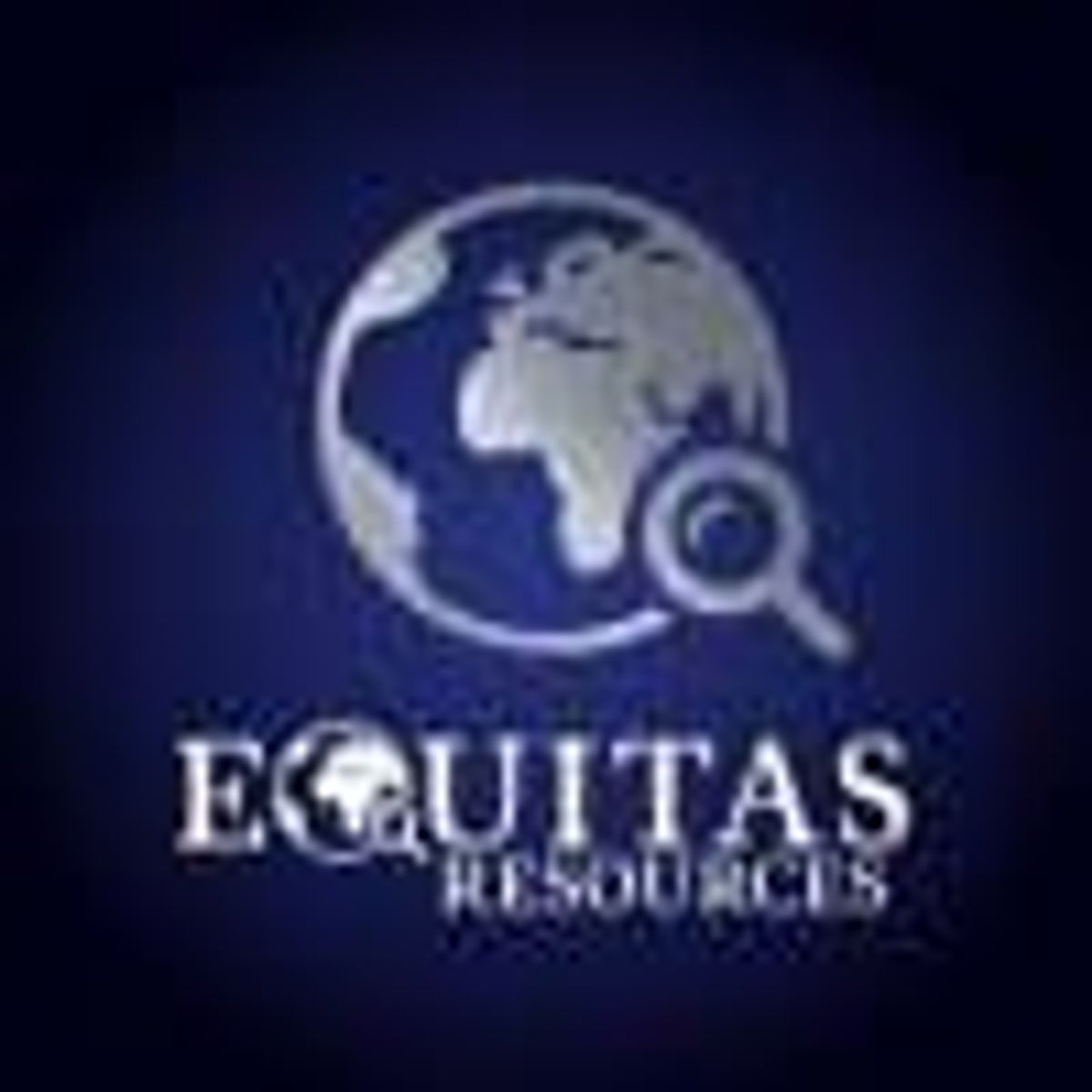 In a recent interview with Alphastox.com Equitas Resources (TSXV:EQT; FSE:T6UN) President Kyler Hardy discussed their focus on making another major Voisey's Bay-like discovery.
In a recent interview with Alphastox.com Equitas Resources (TSXV:EQT; FSE:T6UN) President Kyler Hardy discussed their focus on making another major Voisey's Bay-like discovery.
As quoted in the interview:
Can you please give our subscribers a brief explanation of what makes Equitas stand out from most other junior exploration companies?

The thing that differentiates us most amongst the crowd is our management team. Myself, I've built and sold a number of businesses not just in the natural resource sector but outside the sector as well, both publicly and privately so I consider myself a company builder and a successful entrepreneur having generated substantial profits for my shareholders over my career. Everett Makela, our VP of Exploration, has had a long and a very successful career working with two majors in the industry (one that took out the other). His sphere of influence, ability to put deals together and track record of successfully discovering and developing ore bodies from a very grassroots stage through to production is absolutely amazing. Our board, which is comprised of a healthy mix of corporate, financial and technical backgrounds, is second to none in the industry. One major factor that helps us stand out amongst our peers is our cornerstone investor, Zijin Mining (through their subsidiary). Since we took control of Equitas, Zijin held a significant stake in EQT. We have kept them abreast and they have followed our developments and have congratulated us on reaching pivotal moments of our early stage developments. Like us, they hope we have a major discovery at the Garland Property. There could be potential large synergies in the future if the right moment or opportunity comes into the fold.

What gets you excited about Equitas' value proposition at these levels?

Honestly, in regards to the Garland Project, everyone wanted to see us knock it out of the park in terms of our results in the first round and that would have obviously been fantastic, but we are not there just yet. We did find significant idicators that warrants further exploration but to save shareholder's investment dollars we opted to wait for better weather conditions.I will argue that this positions EQT in a much better place strategically to create even more value for our shareholders over time. We found evidence of a potentially very significant system on three different locations so the chances of a potential discovery has increased significantly since we first started with the property. The opportunity for investors is being led by our capable management team, our business plan and our intense focus on building the company into a significant player in the industry. This vision is very much alive and progressing extremely well. Our number one focus is to build shareholder value. Let's face it, I've invested a lot of my own money into Equitas along with the rest of our management team and personal contacts over the last twelve months and there is no way we're going to let this die on the vine just because we haven't yet hit a major discovery hole in our first phase of systematically exploring. You need tenacity to succeed in this market and perseverance to build a successful company no matter what industry you're in and that's exactly what we're driving to do with Equitas.

EQT has been one of the most active stocks on the Venture over the last several months and has performed extremely well since we first featured it to subscribers. What do you think gets investors so excited about the story in this market?

The Voisey's Bay discovery was a huge win for investors, the market and Canada so the chance of us discovering buried Voisey's Bay-style deposits on our property is there, but the other thing has to do with the general honesty and nature of how our management team works and how we have put this deal together in the first place. Our whole team, from top to bottom, works hard every day including weekends with one goal in mind and that is to build value for our shareholders- all the way from Sean Kingsley, our corporate communications on the phones everyday sharing our story and opportunity to potential investors, to our technical team led by our VP Exploration Everett Makela, to Ray Goldie, one of the most successful mining analysts on Bay Street who has recently came on as a Director and has provided us with significant insight with many of the decisions we make in the field and in the market. At the end of the day, investors see us as being able to execute on what we say we're going to do. We have the ability, tenacity and the wherewithal to make something from nothing and build it into one of the greatest plays in the market because we've done it before and intend to do it again. For a market point of view the liquidity allows investors to see that they can get in and out of our stock on any given day without hurting the market which is something so many juniors on the TSXV lack these days. We strive to build the company so our shareholders and potential investors believe in our capabilities and opportunities to grow the company to be a contender.

Can you please tell our readers why you feel you have one of the best teams to make another major Voisey's Bay-like discovery?

Well, honestly, all of it has to do with our team. There are members that the public might never hear of from our drillers that drilled the original Voisey's Bay discovery to Dan Lee our consulting geologist that ran the Archaen Resources base camp and mentored the guy currently at the Voisey's core shack. Alan King was a part of the 'Green Team' Inco sent in to debunk the original Voisey's Bay discovery which the team sadly reported back it's the 'real deal'. To Everett Makela which ran Vale's North American exploration team. Heck, even Ray Goldie wrote a book about the Voisey's Bay while he was an analyst. These guys have been following and exploring the area for decades; they understand what nickel sulphide deposits look like, how they are formed and they understand what other deposits look like not just nickel ones so if something else pops up in the area – like Robert Friedland experienced while looking for diamonds, we have the right technical team to tackle and develop any system present in the area. The quality of our management team and our technical leadership is second to none in the industry because we understand the area and have a global knowledge of how to seize the right opportunity on a global scale both from an entrepreneurial standpoint and from a big company perspective. These guys know exactly what majors look for before deciding to potentially buy a junior and they're doing everything they can to position Equitas as potentially being that target over the next 18 to 24 months.

What can investors look forward to over the next 6 to 12 months?

Well, there are a few things: we'll be going back into the Garland as soon as we can for our Phase 2 program as we discussed before. There may also be additional developments going on with the company not Garland related. We do see the possibility of potentially closing on a significant acquisition or property deal to increase the size of our portfolio and diversify our risk. We may even look to venture away from strictly focusing on grassroots plays and focus on a development project sometime in the early New Year. We're very excited about making a potential discovery and building shareholder value and that is our number one focus but also agree during the tough market conditions cash is king. I think over time, investors will be very happy to be a part of our progress and see the value we're working on generating.

Why should investors look at EQT.V as a potential addition to their speculative portfolio?

Again, I keep coming back to this with whomever I talk to: management, management, management. The market's perception of our initial results wasn't spectacular even though we considered them a significant technical success, but, having said that, management is constantly working for our shareholders. We continue to support and have invested a significant portion of our own dollars into this company and we're going to continue building it. Management have positioned ourselves and we've been net buyers from day one which should give investor's confidence that we're in this for the long term and believe in the future viability of the company we set out to build.
This is a play led by an incredible technical and financial team backed by a group of investors that understand the capital markets and know how to build real shareholder value. We have been evaluating over 60 projects world-wide this past year. We are highly excited and focused on thoroughly and systematically exploring the Garland but at the same time admit, economically, we shouldn't drill year round until we do have a major discovery there. We have always been transparent with our investors that we intend on creating a portfolio of valuable assets and that's what we intend on doing for them.
Connect with Equitas Resources (TSXV:EQT; FSE:T6UN) to receive an Investor Kit.
.
Investing News Network websites or approved third-party tools use cookies. Please refer to the  cookie policy for collected data, privacy and GDPR compliance. By continuing to browse the site, you agree to our use of cookies.