By Kishori Krishnan Exclusive To Iron Investing News
China, the world's biggest steel producer, is flexing its muscles again. The country is eager to replace the benchmark arrangement price long used by the industry for iron ore imports with one that will give it a bigger say.
Last week's major meeting between the world's iron ore […]
By Kishori Krishnan Exclusive To Iron Investing News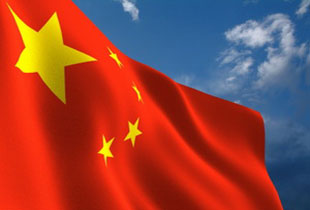 China, the world's biggest steel producer, is flexing its muscles again. The country is eager to replace the benchmark arrangement price long used by the industry for iron ore imports with one that will give it a bigger say.
Last week's major meeting between the world's iron ore suppliers and Chinese buyers, the first after this year's troubled iron ore price talks, indicated getting an agreement next year could be even tougher.
China sought price cuts from miners of up to 40 per cent this year following two years of increases totalling more than 100 per cent. It boycotted this year's agreement between major suppliers and Japanese and Korean steel mills on a 33 per cent cut, instead purchasing a large share of its iron ore on the spot market.
As the industry curbs surging production amid a major restructuring exercise, China expects to be in a stronger bargaining position next year. Its September's crude steel output figures also point to this.
China iron
In September, China produced 85.43 million tons of iron ore, up 26.2 per cent on year, and 47.92 million tons of pig iron, up 27.7 per cent, the National Bureau of Statistics said Thursday.
In the January-September period, iron ore production rose 3.5 per cent on year to 618.6 million tons. The country's pig iron production in the January-September period rose 11.1 per cent to 406.3 million tons.
As for steel, China's crude steel output in September rose 28.7 per cent on year to 50.71 million metric tons. Output was down 3 per cent compared with August.
Total output in the January-September period rose 7.5 per cent from a year earlier to 420.4 million tons, the bureau said.
Dispels fears
There are other miners though that are eager to dispel any fears regarding China's cornering tactics.
BHP Billiton, which posted record iron-ore for its fiscal first quarter, has said that it is seeing improvements in demand for steel-making materials and that restocking of commodities in China is complete.
The company has said there is little evidence of sustainable demand from developed economies, despite some positive early signs.
Rio Tinto, which reportedly has not yet dropped plans to create a joint marketing company with BHP to sell as much of 15 per cent of the iron ore production from their Pilbara 50/50 joint venture in Western Australia, also posted quarterly production of 47.5 million tons, up 12 per cent from a year earlier and 5 per cent from the previous quarter.
Analysts argue that the BHP numbers should dispel lingering fears that tensions between Australian miners and China are affecting sales.
Austock analyst Tim Gerrard said the improvement in BHP's iron-ore shipments and the performance of other iron-ore miners should end talk that Australian sales had been hurt by tensions with China over long negotiations regarding a benchmark iron-ore price and the detention of four Rio Tinto employees.
"The market was jumping at shadows a couple of months ago when the Rio people were detained and people were expecting the worst," Gerrard said. "There were fears that the Chinese were not taking as many shipments, but all of that has come to naught."
United Minerals
Yet another deal is in the making to cement BHP Billiton's iron position. The firm has launched a A$204 million takeover offer for prospector United Minerals Corp (UMC.AX) on Friday, in a bid for more ground in the iron ore rich Pilbara district of west Australia.
The offer is conditional on United dropping a deal to sell an 11.4 per cent stake to China Railway Materials Commercial Corp Group (CRM). That deal has yet to receive Australian foreign investment clearance.
Consolidated Thompson
Also, taking into consideration the global iron ore market's long-term outlook, Consolidated Thompson Iron Mines Ltd, developer of the $680-million Lac Bloom project, has joined the sabre rattling team.
Though disappointed its $120-million bid for neighbour Wabush Mines was not accepted, the firm still wants to spur consolidation of the Quebec-Labrador iron ore industry, CEO Richard Quesnel said Wednesday.
Shares jump
Yet another indicator of an expected surge in iron ore prices was reflected in the stock price of iron ore miners. Vale SA rose to the highest since July 2008 and MMX Mineracao & Metalicos SA surged in Sao Paulo trading after Barclays Plc said iron-ore markets are "tightening" and prices may rise 20 per cent next year.
Vale, the world's biggest iron-ore producer, climbed 3.7 per cent to 42 reais. MMX, the iron- ore miner controlled by billionaire Eike Batista, jumped 5.5 per cent to 13.14 reais.
Vale SA may benefit the most from the price upgrades, Barclays analysts led by Christopher LaFemina wrote in a note to clients. Barclays previously forecast a 5 per cent gain in prices in 2010.
"So far this year, iron ore demand has been stronger than the market had expected," the analysts wrote. Price increases will "significantly exceed consensus expectations for at least the next five years," they wrote.