Utah's Next Potash Mine? Potash Ridge Secures Permit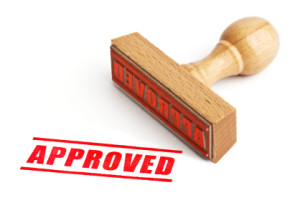 The Utah Division of Oil, Gas and Mining (DOGM) added some wind to Potash Ridge's (TSX:PRK) sails this week with its approval of the company's notice of intention (NOI) to start large mining operations at the Blawn Mountain potash project in Utah.
With the approval from the DOGM, the company will enter a public comment period that will end on August 8, 2014. Potash Ridge has been awaiting the approval of the NOI since it was filed in December 2013.
Investors should note that the approval is a major accomplishment for Potash Ridge, whose president and CEO, Guy Bentinick, explained that with the approval in hand, "[w]e are now very advanced on our permitting program for the Project, with only one more major permit remaining to be addressed as part of the upcoming feasibility study."
For those unfamiliar with the project, Blawn Mountain is located in Southern Utah and is expected to produce a premium type of potash fertilizer called sulfate of potash (SOP). Per the company's 2013 prefeasibility study, Blawn Mountain should put out an average of 645,000 tons of SOP per year over the course of a 40-year mine life.
The Blawn Mountain deposit will be surface mined with conventional crushing, roasting, leaching and crystallization processes. The project has proven and probable mineral reserves of 426 million tons of SOP.
Potash Ridge is currently waiting on a Ground Water Discharge Permit, which the Utah Division of Water Quality has said it intends to issue.
Sulfate of potash
Unlike the regular brand of potash fertilizer, muriate of potash (MOP), SOP is the most widely used specialty potash fertilizer. SOP is used primarily on vegetables and fruits since the regular type of potash contains chloride, which tends to have adverse effects on the aesthetic allure of produce.
In terms of market size, SOP is the second main type of potash fertilizer, with a global market share of roughly 5.5 million tons per year. As deposits of it are a little more sparse than regular MOP deposits, SOP can generally sell for a higher price than regular potash. Also, because it does not have the same uses as MOP, when potash prices crashed last July, SOP saw some shelter from that fall.
Potash and Utah
As Peter Epstein noted in a recent article on Mining Feeds, Utah is a very mining-friendly state, as is evidenced, of course, by the numerous potash companies at various stages of development that it contains. With state and not federal lands defining its property, it seems that Potash Ridge is in line for a relatively straightforward permitting process.
Indeed, with the approval from the DOGM, Bentinick highlighted that "[t]he receipt of the NOI further evidences the continued efficiency of the permitting process in Utah." Hopefully the rest of Potash Ridge's permits will come through with little hassle and the company can forge on to the next stage in the short term.
Since the news of the DOGM's approval was announced after market, Potash Ridge's share price has risen 3.64 percent, to $0.285.
Securities Disclosure: I, Vivien Diniz, hold no direct investment interest in any company mentioned in this article.