ThermoPotash: For a Specialty Cup of Coffee
Verde Potash's unique fertilizer product, ThermoPotash, has successfully turned regular coffee into specialty coffee. What could the implications be for other foods?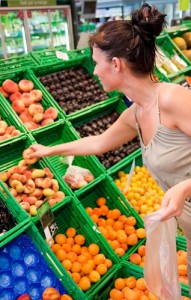 Using its proprietary brand of potash, Brazil-based potash exploration and development company Verde Potash (TSX:NPK) recently turned a regular cup of joe into a specialty cup of coffee. While that might not sound like groundbreaking news, Verde Potash's ThemoPotash could have broader implications for Brazil's agricultural market than one might think. 
Verde Potash says that its flagship project, Cerrado Verde, helps set the company apart from its competitors on the agricultural mineral stage. With a recently updated NI 43-101 mineral measured and indicated resource estimate of 1.47 billion tonnes of 9.2-percent K2O, the project does have some definite advantages.
For instance, one huge advantage that Cerrado Verde has over its peers is proximity to market. The Cerrado Verde deposit is seated in Minas Gerais, the heart of Brazil's agricultural industry, in the second-richest and most populous state in the country. In a country that imports over 90 percent of its potash, this location is right at the center of it all.
But beyond location, what makes Cerrado Verde unique is the deposit itself. For one thing, unlike many potash deposits, Cerrado Verde's mineral wealth is found right at surface, meaning that the deposit can be strip mined as opposed to mined underground.
More specifically, however, what sets Cerrado Verde apart from others is the rock itself. "It's very friable, a green slate, potassium-rich rock which grades between 8 to 10 percent," Cristiano Veloso, CEO of Verde Potash, told Potash Investing News. And it is specifically this type of rock that has enabled the company to produce ThermoPotash.
What is ThermoPotash?
It is very likely that ThermoPotash is not a term that investors or the market are too familiar with, and that is because this controlled-release, non-chloride, multi-nutrient, premium potash product is exclusive to Verde Potash.
"Our minerals are different to the minerals you find in North America or Russia," Veloso said. "It's potassium silicate as opposed to potassium salt; it's a richer rock in terms of nutrients plants need," he added.
And better yet, ThermoPotash isn't difficult for the company to produce.
"It's a very simple, open-pit, strip-mining type of operation," Veloso explained. The mineral is scooped up, then ground, and from there, limestone is added and the material is cooked in a kiln. Once it comes off the kiln, it is ground and becomes a saleable product. And with approval from the Brazilian Ministry of Agriculture, ThermoPotash is eligible for sale in Brazil.
The company expects to take this new premium fertilizer product and pit it against other premium fertilizer products currently on the Brazilian market. Verde has determined that ThermoPotash is an effective source of potassium, silicon and calcium for crops without the adverse effects of chlorine. The added limestone component is best suited to tackle the acidity of Brazilian soils.
ThermoPotash in practice
A large portion of the world's coffee comes from Brazil. That being said, it is no surprise that ThermoPotash was first tested on coffee crops.
Verde Potash recently had an independent state research institute, Agricultural Research Company of Minas Gerais, test ThermoPotash on a selection of coffee crops at a trial farm.
"It was a fantastic result," Veloso told PIN. "There is a methodology to measure coffee quality that was by the Specialty Coffee Association of America, and depending on which grade you get you can either market your coffee as just conventional coffee or you can market it as specialty coffee. You need to have a score of higher than 80 in order to be considered as a specialty coffee," he explained, adding that "coffee grown using ThermoPotash scored an 83, versus coffee grown using conventional potash, which just got a 73."
Given these results, Veloso explained that "farmers using ThermoPotash on their crops can market their coffee as specialty coffee."
For the company, "the difference is that some crops will pay more for our products than others," Veloso stated, adding that as a result, Verde is looking at "increasing the sales for the end production significantly; it justifies a higher price."
Coffee is just an example of what ThermoPotash can do, and the results raise the question: if ThermoPotash can turn one measly cup of joe into a specialty cup of coffee, what can it do for regular crops?
Securities Disclosure: I, Vivien Diniz, hold no investment interest in any of the companies mentioned.