The fight to hold ownership of Potash Corporation of Saskatchewan is heating up as CEO Bill Doyle announces that several parties have expressed interest in bidding for the global potash giant.
By Leia Michele Toovey- Exclusive to Potash Investing News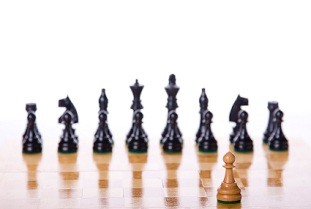 The fight to hold ownership of Potash Corporation of Saskatchewan (NYSE:POT) is heating up as CEO Bill Doyle announces that several parties have expressed interest in bidding for the global potash giant. Mr. Doyle claims some firms have approached Potash Corp directly, while others were approached by Potash Corp itself. Either way, these firms could provide stiff competition to BHP (NYSE:BHP), and its US$39 Billion hostile bid. Mr. Doyle anticipates that Potash Corp will soon receive a competing bid from one of these firms.
However, Potash Corp may just as likely enjoy a future as an independent operation. "A number of third parties have already expressed interest in alternative transactions, some who we've approached and others who initiated contact on their own," Doyle said. "While we continue to engage with interested parties, we believe, and many of our shareholders agree, that Potash Corp is poised to achieve results as an independent, stand-alone company that far surpass BHP's inadequate offer." These competing bids may work to effectively prevent the acquisition of Potash Corp by BHP because, according to inside sources, BHP is looking at closing the deal with Potash as soon as possible.
There is a great deal of speculation that a competing offer is likely to come from a Chinese firm. China has not been quiet in its distaste over a possible acquisition of Potash by BHP—and if necessary may use its anti-monopoly law to block the bid. China is the world's largest importer of potash, and grain self-sufficiency is a domestic priority to ensure affordable food prices and dependable supplies to China's ballooning population.
Sinochem, the Chinese state-owned chemicals group, has asked Temasek, the Singapore state investment agency, to join a consortium that would bid for all or part of Potash Corporation of Canada. Temasek, which manages about US$138 billion of assets, is routinely approached by potential bidders for corporate assets seeking financial support. However, Temasek has said it has a particular interest in expanding its portfolio of natural resources investments. Temasek involvement might help Sinochem overcome potential political opposition in Canada to a Chinese-led bid for Potash Corp.
Other Company News
Brazil Potash Corp has discovered new potash mineralization on its Amazon Potash Project in Amazonas State, Brazil. The project is located within the Amazon Basin adjacent to the Petrobras Fazendinha and Arari Potash deposits. Two drill rigs were deployed in 2010 on target areas identified during analysis of the available data. The first hole intersected 1.86 meters of sylvinite from 841.78 meters depth grading 32.59 percent KCl. This intercept includes a higher grade zone with 1.46 meters grading 40.02 percent KCl. Approximately 48 meters of halite and anhydrite were intersected below the potash horizon and the hole was stopped at 889.25 meters. A third diamond drill rig is being mobilized to the project site and is expected to arrive by early October 2010. All environmental permits and access agreements with surface land holders are in place.
MagIndustries Corp's (TSX:MAA) sale of a controlling interest in the company's Mengo Potash Project has been delayed. Announced in July, MagIndustries planned to sell a controlling interest in the project, located in the Republic of Congo, to Complant. The two parties have agreed on terms, and are now in the process of drafting a Project Development Agreement reflecting these terms. An agreement was supposed to be signed at the end of August; however, Complant has delayed the signing while they complete due diligence and technical evaluation of the project. Meetings took place between senior managers of the two companies in Toronto, but the expected approval from Complant's controlling shareholder, Chinese state-owned State Development and Investment Commission, is holding up the transaction. Pending the results of SDIC and other Chinese governmental approval processes, MagIndustries continues in active dialogue with Complant, however on a non-exclusive basis and is re-assessing other options in light of the dramatic changes occurring in the industry.