Potash Corp's Monopoly Threatened?
For years, Potash Corp. of Saskatchewan (NYSE:POT) has held the lion share of the potash market. However, change is on the horizon.
By Leia Michele Toovey- Exclusive to Potash Investing News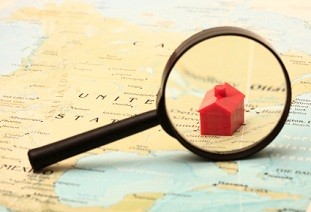 For years, Potash Corp. of Saskatchewan (NYSE:POT) has held the lion share of the potash market. Together with other Saskatchewan producers Mosaic (NYSE:MOS) and Agrium (NYSE:AGU), Potash Corporation's product is marketed and distributed by Canpotex.
This arrangement has been criticized multiple times, with skeptics claiming that the lack of diversity in the market is used by these producers to artificially inflate prices. When the recession hit, this criticism gained extra steam as Potash Corp and its counterparts, where holding their prices high despite a drop in demand for potash, and a collapse in grain prices. Potash prices, unfortunately, did not maintain their strength for long; and now while the other commodities have encountered a vivacious recovery, potash prices remain relatively low.
However, change is on the horizon. Now, even mining mecca BHP is set to enter the foray of potash. Their Jansen mine, located in Saskatchewan, is currently in the development phase. Brazil's Vale is also poised to become a large producer as the current government has vowed that Brazil will strive to meet their voracious appetite for potash through domestic supplies. It will still take a few years before BHP or Vale will be able to offer Potash a run for its money, but the status quo may undergo a shake up with rumors that the creation of a new conglomerate is currently in the works.
Russian oligarch Suleiman Kerimov is looking into combining the potash producers that were split apart in the last years of the Soviet Union. The region is home to potash producers Uralkali, Silvinit, and Belaruskali. This potential meeting of equals was previously unlikely due to a "clash of the titans," so to speak. The previous leader of Uralkali, Dmitry Rybolovlev, could not get along with ownership at rival Silvinit. Now, however, Mr. Kerminov has taken over for Mr. Rybolovlev at Uralkali, which in turn has opened up the possibility of the two companies joining forces.
From here, it gets even better. Rumour has it that the Kremlin wants Belaruskali, another potash producer, to also become part of Mr. Kerimov's potash empire. A stake in Belaruskali has been put up for sale by the government of Belarus, Russia's neighbour. A combined Uralkali-Silvinit, with a stake in Belaruskali, would become the world's No. 1 potash producer. It and Potash Corp. would control roughly half the global market for potash.
In addition, Mr. Kerminov may get an even better market share through the potential match up with Silvinit and PhosAgro. PhosAgro, the world's second- largest maker of phosphate fertilizer, sent a letter to the Russian government proposing a merger with potash producer OAO Silvinit, according to Chief Executive Officer Maxim Volkov. PhosAgro has offered the government and state-run bank, OAO Sberbank a stake in the combined company as shareholders of Silvinit and PhosAgro discuss a merger. PhosAgro is worth an estimated $6 billion to $7 billion. Silvinit is worth approximately $4.9 billion.
The creation of another potash mecca may actually be positive for prices. Consolidation in Russia is "a plus for prices," said Patricia Mohr, a commodity market specialist with the Bank of Nova Scotia. "It doesn't mean they jack up prices but they do have greater control over the market, rather than the market becoming less concentrated, which is what many analysts have been assuming," said Ms. Mohr. Even if Mr. Kerimov and Uralkali do not score a part of Belaruskali, winning Silvinit would bring the company into the fold of an export cartel that Uralkali and Belaruskali already operate, similar to the Canpotex export cartel Potash Corp. runs with Mosaic and Agrium.
The shares of potash producers have witnessed a welcome relief rally over the past weeks. This week, they even bucked the trend in a broad drop in commodities as rising grain prices provided a positive boost for the agricultural sector as a whole. This week, grain prices were given extra impetus as Russian Prime Minister Vladimir Putin announced that Russia will be banning grain exports.