Potash Producer's Shares Plunge
Potash shares plunged this week; as risk adverse investors abandoned their positions in the agricultural sector.
By Leia Michele Toovey- Exclusive to Potash Investing News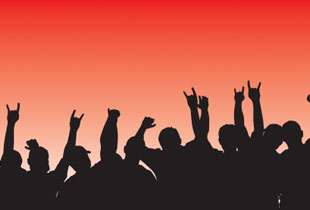 Potash shares plunged this week, as risk adverse investors abandoned their positions in the agricultural sector. Potash producers were not the only ones feeling the blues- in fact, seed agricultural giant Monsanto (NYSE: MON) also suffered a huge loss after reporting dismal earnings per share.
The recent panic is based on the same facts that have been hitting the markets since the start of the year. Investors are concerned about Euro-zone solvency, and slowing growth in China. These concerns caused the TSX to suffer the biggest losses in over a year, on Tuesday.
The share values of many potash producers are nearing lows. Potash giant, Potash Corp of Saskatchewan, (NYSE: POT) is currently trading 7.90 percent below its May 6th low of $95.55. In the past 52-weeks, shares of Potash have traded between a low of $80.85 and a high of $128.42 and are now at $87.99. Potash Corp. has been losing ground for the last week and a half. The stock fell below over a one-month range and set over an 8-month low.
When asked about his company's future, Bill Doyle, CEO of Potash Corp commented "2010 is a transition year- 2011 on will be a growth year as we have a tight supply situation on the horizon." Mr. Doyle is frequently looked to for an opinion on the potash market, due to his company's large market share. In explaining future potash market fundamentals, Mr. Doyle added that when it comes to food supply, -40 to 60 percent of yield improvement is from fertilizer; and the other 60 to 40 percent comes from all agricultural improvements- including irrigation; seed engineering. Each year there are another 75 million mouths to feed- and the amount of arable land is rapidly shrinking.
Potash Corp is not the only potash producer struggling to maintain share value during a time which many pessimists claim is the start of a double dip recession. Intrepid Potash Inc. (NYSE: IPI) established a fresh, 52-weel low yesterday. Shares of the potash producer touched $34.20; and trading volume was abnormally high.
Shares of Mosaic (NYSE: MOS) also traded at a new 52-week low yesterday, of $39.15. Their trading volume joined the likes of Intrepid. Approximately 5.1 million shares have traded hands yesterday vs. average 30-day volume of 4.7 million shares. Mosaic closed at $39.35, approximately 17.4 percent below its 50-day moving average of $47.62.
The cash-strapped Belarussian government hopes to raise up to $7 billion from the sale of a minority stake in potash. Belarussian First Deputy Prime Minister said on Wednesday."The country needs money. There is nothing bad if we can sell part of an asset, fetching a significant sum of $6-7 billion," Vladimir Semashko said during a parliament meeting. He also said the government would sell a non-blocking stake in the firm, or less than 25 percent. Mr. Semashko believes that an acquisition by China or a Chinese company would make the most sense. "China is one of the largest buyers of our fertilizers so if China becomes a holder of a certain stake, this would guarantee uninterrupted supplies," he said. The parliament of Belarus voted this month to lift restrictions on privatization of Belaruskali. The company owns 50 percent of the Belarussian Potash Co, a joint venture with Russian miner Uralkali (UKRA.MM) that controls about 30 percent of the world potash market.
With help from Assistant Editor Vivien Diniz