Potash Miners Positioned for Takeover
By Leia Michele Toovey- Exclusive to Potash Investing News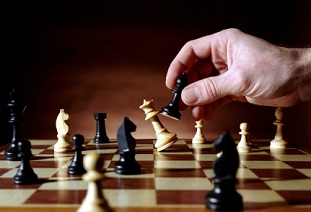 Potash producers continue to struggle in today's economic climate.  Analysts are confident in the long-term health of the sector, but in the short-term pressure will remain. Global economic uncertainty continues to reign over the market, and this will continue to affect farmer's apprehensions in returning to market.
Low prices and low sales volumes are bound to leave some miners to struggle, and this leaves them ripe for acquisitions. Takeover activity in the potash market has heated up since the economy plunged into a recession. Most recently, mining giant BHP took over Athabasca potash. There were even rumors that mining mecca BHP would make a bid for potash giant Potash Corp of Saskatchewan (NYSE:POT).
The latest speculation to hit the market is that Western Potash Corp is next in line for a takeover. According to Investment research specialist Fundamental Research Corp (FRC), the recent acquisitions has increased the focus on potash projects by other majors – including Vale SA (NYSE: VALE) and state-backed Chinese groups. The FRC believes that Vale is a potential suitor due to the fact that the company already holds exploration permits next to Western. FRC also noted that most of China's potash imports come from Canada, and Chinese state-run mining companies are also showing an interest in projects.
Company News
German agriculture company K+S AG, who just last week reported that they are looking to divest their interests in their home and garden fertilizer  unit, claims that they have already been approached by numerous parties.
According to Chief Financial Officer Jan Peter Nonnenkamp, "we can imagine selling Compo if our expectations for the price are me." K+S, hired Goldman Sachs Group Inc. to advise on the sale, and is exiting the Compo retail brand to focus on supplying salt and potash to farmers. The division, which had sales of about 400 million euros ($503 million) last year, may fetch at least 110 million euros. The company has not yet received any binding offers, however, they aim to sell the unit by next year.
Encanto Potash Corp closed its brokered private placement on July 6, 2010. The total offering was for 33,333,332 common flow-through shares and 6,666,667 non flow-through shares for aggregate gross proceeds to the Company of $6,000,000. Each whole common share purchase warrant will entitle the holder to acquire one common share of the Company at a price of $0.20 per common share on or before July 6, 2012.
Allana Potash is pleased to announce some current findings from their ongoing drilling program.  The analytical results from drill hole DK-10-03 provide further confirmation of shallow potash mineralization on its Ethiopian Potash Project returning 19.52 % KCl over 9.95 meters. Hole DK-10-03 is situated in the northwestern portion of Allana's claim block and was targeted to confirm historic drill results and test the extension of the Musley Deposit to the east-northeast. The vertical drill hole intersected strong potash mineralization yielding 19.52 % KCl over 9.95 meters, from 151.25 meters to 161.20 meters, including 28.90 % KCl over 2 meters from 152.35 meters to 154.35 meters. This zone is interpreted to be the upper portion of the potash-bearing Houston Formation.
The results from this drill hole are very positive for Allana, as they both confirm the drilling results from Parson's, and extend the Musely Deposit.  The results extended the Musley Deposit and additional 700 meters to the east, where the deposit remains open for expansion. Allana will continue with their drilling program at hole DK-10-04 in the center part of the basin south of the Crescent Carnallite Deposit.