Potash Collusion Accusations Tossed Out of Court
A class action suit alleging price fixing by the world's top potash producers: Potash Corporation of Saskatchewan, Mosaic and Agrium Silvinit (now merged with Uralkali) , IPC, and Belaruskali has been tossed out by a federal appeals court.
By Leia Toovey- Exclusive to Potash Investing News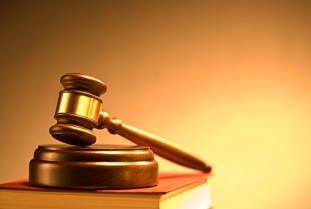 A class action suit alleging price fixing by the world's top potash producers: Potash Corporation of Saskatchewan (NYSE:POT), Mosaic (NYSE:MOS) and Agrium (NYSE:AGU) Silvinit (now merged with Uralkali), IPC, and Belaruskali has been tossed out by a federal appeals court.
The antitrust suit was filed in 2008 and combined separate suits filed by a group of US fertilizer dealers, including Minn-Chem Inc. and Kraft Chemical Co. The suit alleged that between 2003 and 2008, potash prices in the US rose by about 600 percent, a spike the plaintiffs said "cannot be explained by rising production costs or increased demand," nor by any production shortages, or in layman's terms- that the potash companies conspired to inflate prices. The plaintiffs based the suit on the Sherman Antitrust Act, which is meant to prevent foreign anti-competitive conduct when it has a direct, substantial, and reasonably foreseeable effect" on US import or domestic commerce.
In 2008, the fertilizer producers issued a motion to dismiss the class action suits, however, a US District Court in ruled against the motion; and the district judge certified his order for "immediate review" at the US Court of Appeals. A few weeks ago, the Chicago-based court ruled that the plaintiffs failed to state a plausible "direct, substantial and reasonably foreseeable," link between the allegedly anti-competitive activity of the producers. The dismissal of the suit is an important milestone for the producers, who have been accused of anti-trust on multiple occasions. Despite multiple complaints, all claims have been found to be without merit by the courts.
Expansions
Fertilizer producers are pushing hard to expand their operations, in order to meet growing demand for the crop nutrient. The world's largest diversified miners have recently pushed to expand operations into the potash sector, which, historically, they have avoided. After selling its potash interests in 2009, Rio Tinto (NYSE:RIO) plans on reentering the sector in a joint-venture deal with Russia's Acron on early-stage exploration ground in Saskatchewan. Rio will initially acquire a 40 percent stake, which it may later expand to 80 percent, in nine blocks covering an area of 241,000 hectares currently held by North Atlantic Potash, a subsidiary of Russia's JSC Acron. Commenting on the deal, a Rio spokesperson stated "We believe that potash is a good fit with the industrial minerals portfolio that we have." "We've maintained our interest and expertise in the potash field," added the spokesperson.
In addition, BHP Billiton (NYSE:BHP), whose attempt to purchase global potash giant Potash Corporation of Saskatchewan in 2010 was blocked by the Canadian government, plans on developing more potash capacity in Saskatchewan, beyond its Jansen project. The company is looking at other mine sites, in Young and Melville, Saskatchewan. If the Young and Melville mines are built in conjunction with Jansen, these three projects could produce upwards of 18 million tonnes a year, which would almost double the volume of potash that Saskatchewan currently produces. We just think there's the potential for three, four, five or more mines in Saskatchewan, and we think the demand is growing at the appropriate rate to be able to support that," added Chris Ryder, vice-president of external affairs for BHP Billiton Canada.
Rising costs squeeze fertilizer margins
Mosaic's recent earnings release has opened up a potential black spot on the phosphate market. Mosaic's earnings missed analysts' expectations, and shares tumbled as much as 8 percent on the back of a tepid forecast for phosphate margins during a conference call executives said they expected Mosaic's margins on phosphate fertilizer to be flat in the current quarter, due to higher ammonia and sulfur costs." Sulfur and ammonia, are two important materials used to make fertilizer, and their prices jumped 41 percent and 54 percent, respectively, between quarters. Looking forward, the rising costs of these two components in fertilizer production have the potential to impact the profit margins of all fertilizer producers.
Disclosure: I, Leia Toovey, have equity interests in Potash Corporation of Saskatchewan and BHP Billiton