Sinking phosphate fertilizer prices are bringing down producers' profits, but drought-riddled crops could help push prices higher by the fall.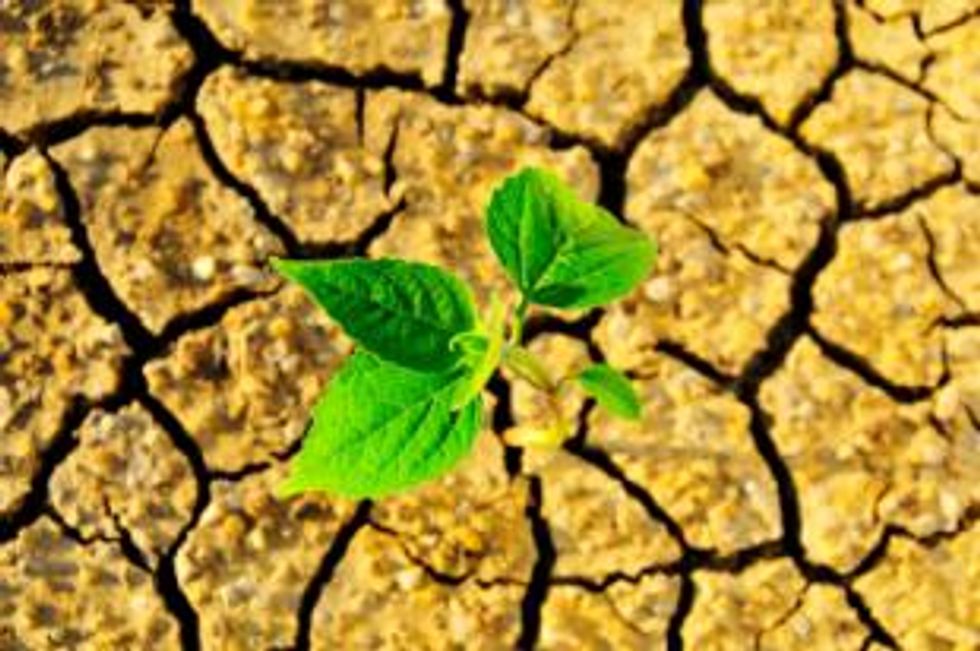 Falling phosphate prices have dented the profits of major phosphate producers, recent financial reports from several companies revealed.
Over the past year, prices for phosphate, the second-most important fertilizer for farmers, have fallen to US$494 per metric ton (MT) from US$574/MT. The price drop has chipped away at phosphate producers' bottom lines and has softened the relative boost in sales over the same period.
"The phosphate market has tightened, as producer inventories dropped dramatically with global demand more than offsetting lower sales to India," Mosaic (NYSE:MOS) CEO Jim Prokopanko said in a statement.
Phosphate shipments exceeded analysts' expectations for Mosaic, coming in at 2.9 million tonnes, well above the projected 2.3 to 2.7 million tonnes, but Indian demand for diammonium phosphate (DAP), the most commonly used phosphate fertilizer and primary end product of phosphate rock, declined.
Lower phosphate prices have also impacted the bottom line of Saudi Arabian Mining Company (Ma'aden). A drop in DAP prices, combined with lower gold sales, led the company's profit to decline 48 percent from the first quarter this year, Saudi Gazette reported.
Phosphate, used to balance the pH of soils, saw sluggish demand in the first six months of 2012. Beginning the year with reductions in output by major producers, global phosphate sales have been restricted despite rising crop prices in a number of key markets.
The buildup to the spring sowing of North American crops was particularly influential in phosphate markets after news of record corn planting was forecast by the US Department of Agriculture. However, record drought and heat across much of the United States ravaged corn, wheat, and soybean crops, reversing this expectation.
Despite the tumult the inclement weather caused in US grain markets, Mosaic CEO Prokopanko believes that "farm economics remain compelling." The fallout of tightened grain markets is now seen to be lifting phosphate demand, as are expectations of increased applications this fall.
As a result, Mosaic projects that during the June to August period phosphate prices will increase to the $510 to $535 per tonne level, up from the current $494 per tonne price.
Juniors search for funds
Despite the challenges of raising capital during a period of declining phosphate prices, several junior phosphate projects are doing just that. US-based underground miner Stonegate Agricom (TSX:ST) recently announced that it signed a commitment letter with Sprott Resource that will provide Stonegate with a $7.5 million loan facility to cover upcoming environmental permitting activities at its Paris Hills phosphate project in Idaho. The loan is intended to help the junior miner push beyond its current feasibility study and toward the hydrology studies needed to acquire environmental permits.
Brazil-based Rio Verde Minerals Development (TSX:RVD) recently closed a CA$12.775 million non-brokered private placement that includes a strategic investment from AGN Agroindustrial, Projetos e Participacoes, a private Brazilian holding group. These finances will be put toward the expansion of current exploration and economic studies at Rio Verde's Sergipe potash project and the development of its Fosfatar phosphate project.
Both companies have been successful in financing current projects due in great part to the perceived need for phosphate in the coming years. Emerging markets in particular are on many companies' minds, and have been one of the most persuasive arguments in favor of Rio Verde.
Shifts in production geography
The long preeminence of US-based phosphate rock miners is being challenged by producers like Rio Verde, but Middle Eastern and Persian Gulf producers are also shaping the direction of global phosphate markets. With more than 70 percent of global reserves located in Morocco and the Western Sahara, the Middle East and Northern Africa are likely to become big players in phosphate markets.
By 2016, the Persian Gulf region is expected to account for 24 percent of world trade in fertilizers. Upcoming producers in Saudi Arabia, Jordan, and Morocco, and the Gulf region's proximity to Indian, African, and Asian markets, both provide a compelling case for the development of the region.
"The Gulf is undergoing massive expansion of fertilizer capacity, with the region heading for an estimated 7.5% annual growth in production capacity by 2016," Dr. Abdulwahab Al Sadoun, secretary general of the Gulf Petrochemicals and Chemicals Association, told Qatar News Agency.
This kind of growth could redefine phosphate markets in the years to come.
Securities Disclosure: I, James Wellstead, hold no direct investment interest in any company or commodity mentioned in this article.
Investing News Network websites or approved third-party tools use cookies. Please refer to the  cookie policy for collected data, privacy and GDPR compliance. By continuing to browse the site, you agree to our use of cookies.