India Grapples with Skyrocketing Fertilizer Costs
India is just one of the many nations in the world dealing with a food crisis. While the country is experiencing unprecedented population growth, the amount of arable land is shrinking, thereby increasing the need for fertilizers.
By Leia Toovey- Exclusive to Potash Investing News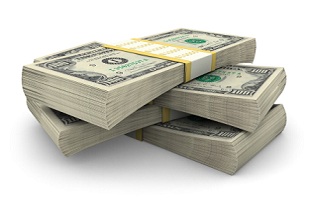 India is just one of the many nations in the world dealing with a food crisis. While the country is experiencing unprecedented population growth, the amount of arable land is decreasing. As a result, the use fertilizers, one of the best ways to maximize agricultural output, is increasing. The problem is; however, that fertilizer costs around the world are skyrocketing, and for India, a country reliant on imports of fertilizer to meet its growing domestic demand, a struggling rupee is making the necessary crop nutrients even more expensive.
The weakening of rupee against dollar and a rise in global prices has led to about 100 percent increase in the fertilizer prices over the last year. To make matters worse, farmers are reporting a shortage in the availability of both potash, and di-ammonium phosphate. As such, the Indian government is scrambling to come up with a solution to help local farmers in time for the upcoming winter crop season. According to sources, Cabinet Secretary Ajit Kumar Seth held discussions with Fertilizer Secretary Sutanu Behuria last week. The new regime being discussed is one in which the fertilizer companies have been given freedom to fix their maximum retail price.
Earlier in the year, The Food and Agricultural Organization of the United Nations issued a warning over the current situation in India. In order to meet to growing need for an affordable food supply, the UN urged the country's government to implement subsidies and programs in order to stabilize fertilizer prices. India has been providing farmers with heavily subsidized fertilizer for more than three decades; however, the country is still dealing with agricultural degradation due to improper land management and the overuse of one fertilizer: urea.
Agricultural decline is emerging as one of the country's hottest political issues. Despite the subsidies of fertilizers, the Indian government has been critiqued for not encouraging enough growth in the sector. Agriculture has lagged behind other industries such as manufacturing and services, posting less than 2 percent growth in the latest reports on gross domestic product. Furthermore, food inflation and declining yields are squeezing the pocketbooks of rural Indians. According to the Ministry of Agriculture, India is spending almost twice as much on food imports today as it did in 2002.
In order to meet growing food demand, India needs to step up its policy; however, budget issues are complicating the matter. Last Thursday, the Indian government raised its borrowing target for the current fiscal year by US$10.8 billion. Like other global economies, India's economy is also struggling, as corporate earnings fall due to slowing growth. However, spending on food, fuel and fertilizers has been swelling, and analysts are concerned that the country's deficit could balloon even further. Earlier in the year, India was hesitant to settle potash contracts at the asking price, claiming that it would not be able to balance its budget and pay the going rate for potash supplies. Now, farmers are reporting that potash is in short supply.
Company news
Fertilizer companies, who were also hit hard by the recent commodities and equities slump, enjoyed a rally on Tuesday, as Credit Suisse Group AG (NYSE:CS) increased its estimates for nutrient prices on "robust" grain demand. "The outlook for grain prices looks robust," London-based analyst Lars Kjellberg said today in a note to clients. A "relatively strong demand outlook from forecast strong GDP growth in emerging economies remains supportive factors for grain prices and fertilizer demand." Kjellberg expects diammonium phosphate on the US Gulf Coast will rise to $631 a metric tonne, compared to a previous estimate of $603 per tonne. In early morning trading, after the release of the note by Credit Suisse, the world's largest potash producer, Potash Corp. of Saskatchewan Inc., (NYSE:POT) led fertilizer stocks higher, climbing six percent, while Mosaic Co. (NYSE:MOS), the world's largest maker of phosphate fertilizer, rose 4.9 percent. The upward momentum was very good news for Mosaic, after shares slumped last week when the company reported lower-than-expected profits due to the rising costs associated with producing phosphates.
Securities Disclosure: I, Leia Toovey, hold equity interests in Potash Corporation of Saskatchewan