High Food Prices Continue to Support Fertilizers
According to market experts high food prices are likely to persist for the next few years. However, high food prices are good news for potash prices, because as the price that farmers can sell their crops for rises, so does their cash flow to spend on fertilizer.
By Leia Michele Toovey-Exclusive to Potash Investing News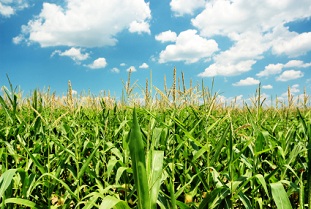 Food prices have skyrocketed in recent months as bad weather threatened crops across the globe. Fertilizer prices have also rallied in recent months, and according to market experts, high food prices are likely to persist for the next few years.
High food prices are good news for potash prices, because as the price that farmers can sell their crops for rises, so does their cash flow to spend on fertilizer. In addition, as grain prices rise, farmers dealing with a finite amount of land have extra incentive to maximize crop yields, a feat that can be accomplished with increased applications of fertilizers.
At the BMO Capital Markets Farm to Market Conference in New York, executives told a group of stock analysts and investors to expect a wild-ride in crop and fertilizer prices over the coming years. While food prices will be volatile, they will continue to move in one direction, and that is up. "We're seeing strength in the commodity sector across the board," said David Honeyfield, president and chief financial officer of Intrepid Potash Inc. (NYSE:IPI). The higher grain prices mean farmers will be able to pay for more expensive inputs like potash or other fertilizers, Honeyfield said. And prices aren't likely to fall anytime soon. Food prices will be supported by record low stockpiles of major crops such as corn, soybeans and wheat. These low stockpiles are the main reason why the market will experience so much volatility over the coming months. With no surplus to buffer any disruptions to supply, any news that could potentially increase demand or decrease supply will send prices reeling. With supplies so low, it may take years to rebuild the stockpiles. "It takes two or three really good growing seasons to make a dent," said Honeyfield.
Prices and contracts
Belarusian Potash Company announced on Monday it would raise the spot price for its fertilizers marketed in Brazil to $550 per tonne in July from the $520 per tonne, citing higher global demand for potassium-based fertilizers and limited stocks.
Meanwhile, India and Canpotex (the marketing arm of North American fertilizer producers) have failed to reach an agreement on potash shipments, and according to Potash Corp of Saskatchewan (NYSE:POT) CEO Bill Doyle, the country is "running out of time." India, on the other hand, does not seem to see a reason to sign a contract at the current price offering. An Indian fertilizer group earlier this spring talked about the prospect of taking a "potash holiday" and walking away from the market rather than signing a new import agreement at high prices. Doyle claimed that the statement was just a "bluff" and that other countries are quickly securing available supplies of potash, and the industry has shown it will sell out of potash even without purchases by India. "Even when an agreement is reached, shipments wouldn't occur until July. Meanwhile fertilizer plants in India are on the verge of shutting down," said Doyle.
Company news
Allana Potash Corp (TSXV:AAA) announced that its recent drilling results suggest that the potential of its Dallol project in Ethiopia could be extended beyond the original resource estimate. Results from drill hole 15 at the company's Dallol property in Ethiopia's northeastern Danakil Depression showed a mineralization grade as high as 52.4 percent KCl (potassium chloride) over 0.80 meters in a zone rich with sylvinite. Drilling at the sylvinite zone showed 2.70 meters of mineralized ore with a grade of 39.38 percent KCl starting at a depth of 254.40 meters, the same hole also showed a strong grade for the kainite ore and the grade for both ores were the highest grade encountered to date on the property. Allana plans to include data from hole 15 in its upcoming NI 43-101 technical report. The original resource estimate on the property was completed in 2008.
Shares of CF Industries Holdings Inc. (NYSE:CF) rallied more than 6 percent Monday, making it one of the day's top performers, as JPMorgan upgraded its recommendation for the fertilizer maker to "Overweight." Analysts cited CF Industries' healthy cash flow and a positive outlook for the agriculture industry in the coming year as reasons for the upgrade. JPMorgan also raised its December target price for CF Industries shares to $170 from the previous $150.