Brazil's growing middle class has been a driving force behind the expansion of domestic potash demand, but the country's role as global agriculture producer should not be underestimated.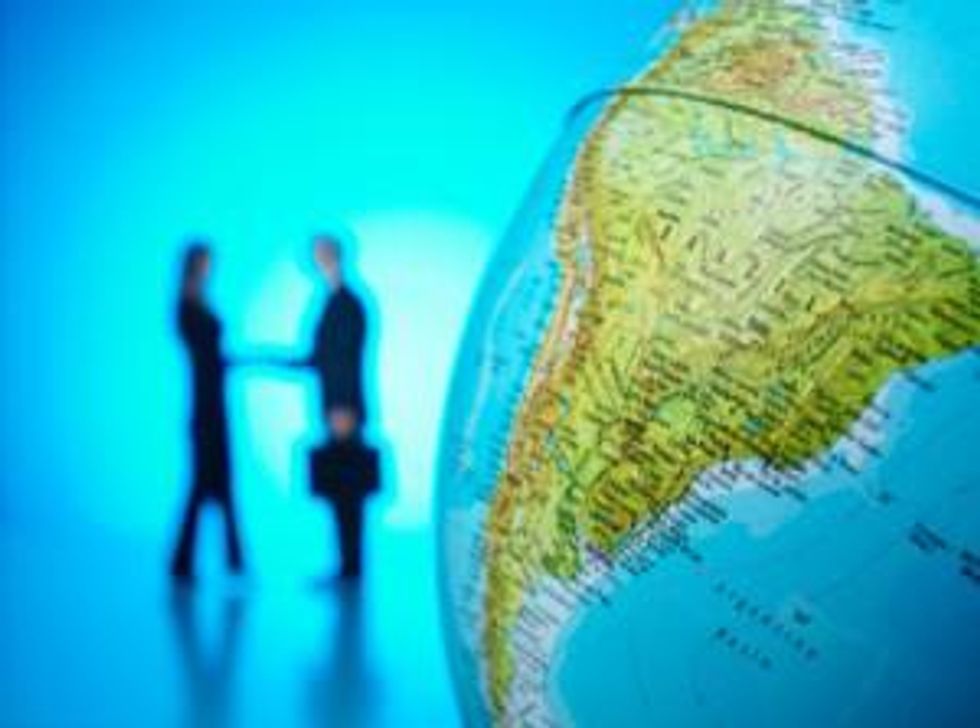 Despite its temperate climate and ample land and water resources, it is surprising that Brazil is now in a position to compete with global grain producers like Russia, China and the US. Straddling the humid tropics, Brazil's arid, acidic and potassium-deficient soil has long kept the country bereft of key grains and staple crops better suited to more temperate climates.
But in the 1970s, under military rule, the government created Embrapa, a state-run agricultural research center focused on introducing the "Green Revolution" to Brazil's agricultural industry. Through this initiative, Brazil unleashed technological and scientific management on what large-scale farmers and corporations had previously perceived as an agricultural wasteland.
The country is now reaping what has taken 30 years to develop. By industrializing farm machinery, genetically modifying seed and plant varieties and applying extensive fertilizer management regimes (consuming almost 8 million tonnes of potash annually), Brazil's Cerrado region — which covers about one-quarter of Brazil — is now the driving force behind an agro-industry with global aspirations.
Agricultural production in Brazil grew by 77 percent between 1985 and 2006, according to the US Department of Agriculture (USDA). A recent USDA report also notes that individual farms receiving support from Embrapa grew 138 percent over the same period.
Since 2008, Brazil has become the world's third-largest agricultural exporter by value.
One of the most telling indicators of Brazil's rising status as a food producer is the fact that this year it is set to export $10 million worth of corn to the US, the world's largest corn producer. Though modest by global standards, the number represents the rapid rate of change occurring within Brazil's agricultural markets: the US — a net exporter of corn — bought no Brazilian corn in 2010.
Record-setting drought and heat across the US mainland have been the main drivers of rising export numbers this year, but the increase is also the result of Brazil's efforts to push its corn exports at the international level.
Over the last 20 years, Brazil has emerged as a leading producer of soybeans, soybean meal and oil, beef, poultry, pork, cotton and orange juice. Revenue from exports of soybeans, cotton and corn is particularly important to the nation of 196 million as it supports Brazil's largest agricultural sector: beef.
The rate of growth in these products has been substantial and accounts for as much as 23 percent of total economic activity within the country, according to data from French agriculture group Momagri.
Economy flattening
Despite the having the honor of being the "B" of the high-flying BRIC economies, Brazil's economy has not done well in 2012.
Brazil's economic growth slowed to 1 percent in the first half of 2012, the lowest of all BRIC nations and lower than the 1.5 percent forecast for all of 2012.
"Brazil's economy has been accelerating, but the strength of the initial pickup was not as intense as the government had expected," Paulo Leme, chairman of Goldman Sachs' (NYSE:GS) Brazil unit, told Dow Jones this week.
Slow growth is a global problem, but steps taken by Brazil at the end of 2010 to contain lending and consumer spending, as well as interest-rate increases in the first half of 2011, are also holding Brazil back, Leme added.
The government has been trying to reignite the country's growth since the global slowdown took hold, announcing major infrastructure packages for airports, ports, roads and railways. Growth for 2013 is forecast at 4 percent, but increasing inflation rates and restrictive interest rates have kept consumer borrowing and investment below preferred levels.
Higher food prices have been a key component in the country's inflation; they gained 1.36 percent in October, helping push up the consumer price index by 0.59 percent, Reuters reported this week.
Infrastructure development, especially of roads, rails and ports, is a crucial part of connecting Brazil to global potash markets and international agriculture consumers. Without spurring further infrastructure connectivity and lowering consumer price levels, much of the agricultural growth witnessed in Brazil could come to a screeching halt.
Companies like Verde Potash (TSX:NPK) are also hoping to see infrastructure continue to improve within the country. With a mine production cost of US$300 per tonne, the company is relying on low transportation costs to give itself an advantage over lower-cost Canadian producers with high transport costs.
The company's Cerrado Verde project has garnered attention from Scotia Capital analyst Ben Isaacson, who initiated coverage of the company with an "outperform" rating last week, stating that Verde is the best potash project in Brazil right now.
The latest resource estimate, based on 424 reverse-circulation drill holes, shows an indicated resource of 71 million tonnes with an average grade of 9.22 percent potassium oxide and an inferred resource of 2.76 billion tonnes with an average grade of 8.91 percent potassium oxide.
Other companies with an interest in the area include Brazil Potash, a private junior seeking to develop potash to supply the Cerrado agricultural belt. In June, Brazil Potash announced the successful completion of a US$58.66-million capital raising to further potash exploration at the company's Amazon Basin project, located in the state of Amazonas and adjacent to Petrobras' (NYSE:PBR) Fazendinha and Arari potash deposits.
Securities Disclosure: I, James Wellstead, hold no direct investment interest in any company mentioned in this article.
Investing News Network websites or approved third-party tools use cookies. Please refer to the cookie policy for collected data, privacy and GDPR compliance. By continuing to browse the site, you agree to our use of cookies.