As China's Growth Cools, will Potash Suffer?
China's recent growth slowdown put a huge dent in the commodities rally- but how will threats of stalling Chinese growth impact the potash market? Fortunately for potash, demand is not a China-only-story.
By Leia Michele Toovey -Exclusive to Potash Investing News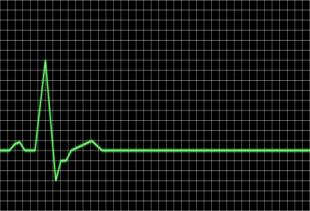 China's recent growth slowdown put a huge dent in the commodities rally- but how will threats of stalling Chinese growth impact the potash market? Fortunately for potash, demand is not a China-only-story. China is the largest consumer of the crop nutrient, accounting for approximately 27 percent of global demand; however the sector is also supported by solid demand from the rest of the world.
When it comes to supply, the situation is not quite as balanced; Potash production is limited to only 12 countries around the world. The vast majority of global production comes from 3 producing nations: Canada, Russia and Belarus. Canada, is the forerunner in potash production, holding approximately 53 percent of the world's potash reserves.
Despite the rollercoaster ride in the markets, potash producers are confident in their sectors long term fundamentals. In their first quarter sector recap, Potash Corporation of Saskatchewan (NYSE: POT) clearly indicated the strong fundamentals that will support the sector for years to come. The world's growing population needs a steady food supply, and as developing countries gain wealth, the consumption of foodstuffs corresponds with a high fertilizer input. These wealth-expanding nations have been a formidable driving force behind the potash sector. Over the past 15 years, fertilizer consumption in these nations (China, India, Southeast Asia and Brazil) has increased by approximately 70 percent.
In their Q1 recap, Potash Corp claimed "Despite the severe global economic downturn of 2009, the long-term drivers of our business – growth in population and stronger economies in developing nations leading to greater demand for food – remain intact. World demand for grain is expected to increase to over 2.5 billion tonnes by 2020, and about 90 percent of this projected demand growth is expected to be met by higher yields." In 2009, global consumption of all fertilizers fell by approximately 7 percent from the peak achieved in 2007. Since the start of 2010, the demand for potash has been on the rebound. In the first quarter of 2010, Potash Corporation reported the second best results on record. At the end of March, North American potash inventories were up 18,000 tonnes from the previous month, and 18 percent below the previous five year average. Prices were stable, at US $350 per MT, FOB.
Analysts believe China's economy is on track to slow down as the impact of the massive economic stimulus package wears off and measures to cool the red-hot property market increase. In the midst of concerns over Chinese demand, the leaders of the western Canadian provinces are in China showcasing the regions substantial natural resources, with potash a key player. In addition to potash, the premiers are marketing western Canada's additional bounty of resources, including: gold, copper, wood, natural gas and metallurgical coal.
Company News
Encanto Potash Corp (TSX.V:EPO) is undertaking a private placement to earn CDN $6.0 million, with Mackie Research Corp engaged as the broker. The company said it would raise up to C$5.0 million through flow-through shares at 23 Canadian cents per share and up to C$1.0 million through units at 20 Canadian cents per unit. Each unit will consist of one common share and half a share purchase warrant. Each warrant entitles the holder to acquire a common share at 25 Canadian cents per share for two years after the offer closes. Proceeds from the offering will be used to fund exploration programs on its properties in Saskatchewan, and for general working capital.
Allana Potash Corp (TSX:AAA), currently in the midst of a drilling program on their Ethiopian Potash Project in the Danakhil Depression, just announced the preliminary results from two of the seven planned drill holes. One of the drill holes intersected potash salts from 155 m – 160 meters, whereas the second hole intersected potash salts from 15-20 meters followed by intercalated sand and halite. A second potash interval was also intersected from 86 meters to 106 meters. The hole was stopped at 180 meters. Core logging and sampling are ongoing and samples were shipped out of Ethiopia to the Saskatchewan Research Council last week. Results are expected within 2-3 weeks of arrival in Canada.