Potash Profits Boosted by Rising Demand
A revival in potash sales around the globe is helping potash miners' bottom line, a welcome relief after a dismal 2009 season.
By Leia Michele Toovey-Exclusive to Potash Investing News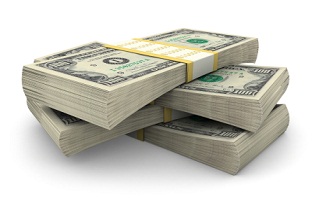 A revival in potash sales around the globe is helping potash miners' bottom line, a welcome relief after a dismal 2009 season. Potash sector participants are very black and white when it comes to their opinions on the sector's future. Many producers claim that the sector is bound for a steady recovery, whereas certain analysts believe that potash companies previous high was overdone, and the market will never again scale the same price hill.
If you look at the Q1 earnings of two major producers, there seems to be little to argue about in terms of claiming if the market is on the rebound or not. In last week's Q1 release, the world's largest potash producer, Potash Corporation of Saskatchewan reported the second highest first-quarter earnings in the company's history. Fertilizer maker Intrepid Potash Inc also posted Q1 earnings that surpassed analysts' projections.
The Saskatoon based fertilizer giant Potash Corp (NYSE:POT) earned $449 million, or $1.47 a share, near the top end of its most recent guidance for earnings of $1.30-$1.50 a share. Potash Corp. boosted its first-quarter outlook in March on the back of a sharp rebound in potash demand. Sales of $1.71 billion were well ahead of analysts' projections of $1.48 billion. Gross margin for the quarter more than tripled to $715 million, with potash accounting for about 72 percent of the total. EBITDA jumped to $763 million from $291 million. For 2010, the company is now projecting earnings of $4.50-$5.25 a share, including $1-$1.30 a share for the second quarter.
As for Intrepid's (NYSE:IPI) latest first quarter, net income was $11.8 million, or 16 cents a share, compared with $24.7 million, or 33 cents a share, last year. Total revenues for the quarter rose 21 percent to $107.4 million as potash sales volumes more-than-doubled. Analysts, on average, expected the company to post earnings of 15 cents a share, excluding items, on revenue of $76.19 million.
Potash CEO Bill Doyle sees many reasons to be bullish about the potash sector. Doyle noted that the spring planting season is off to a quick start in North America, and that offshore sales volumes are also rebounding strongly. "With fertilizer having been under applied during the economic downturn, the long-term demand potential is significant," commented Doyle during the companies Q1 earnings release. Doyle added that the demand picture looks good for the second half of the year, due to limited inventories and strong North American demand. Adding to H2's prospects, Doyle added "China and India are both expected to require additional tonnage in the back half of the year."
Uralkali's (LSE: URKA) CEO Mr. Morozov is quick to voice his opinion on what 2009 was like for his company, calling it the worst year experienced by the potash market. The trials of 2009 are clearly evident in Uralkali's recent 2009 earnings release. EBITDA before interest, taxation, depreciation and amortization fell 60 percent last year to 16.4 billion rubles. Its EBITDA margin was 56 percent versus 76 percent a year earlier. Mr. Morozov is far more confident when it comes to 2010. According to the CEO who used to run nickel giant Norilsk Nickel, "demand for potash started to pick up in late 2009, prompted by the recovery of the agricultural sector as well as the restoration of price certainty in the potash market. We are confident that this upward trend will continue in 2010 and drive an increase in prices and sales volumes."
Whether or not you believe that the rebound started last year, when it comes to investing in potash, Deutsche Bank believes that there is still an opportunity to make cash from potash stocks. Deutsche's asset management arm DWS has claimed that they are holding onto their agricultural stocks. DWS has a third of their investments in agriculture, including a position in Potash Corporation of Saskatchewan. According to analyst Mr. Huber, there is the potential for significant upside, despite how hard the market was hit by the recession. Both Mr. Huber, and Potash Corp. of Saskatchewan CEO Bill Doyle we believe that demand, particularly in China, will boost the recovery and that pricing pressure will ease, a process that will take two or three years.