Another Battle for Saskatchewan Potash Reserves on the Horizon
Majority Mosaic stakeholder Cargill has announced that it will sell its shares in the fertilizer producer, a move than many predict will result in another takeover push for Saskatchewan's potash reserves.
By Leia Michele Toovey- Exclusive to Potash Investing News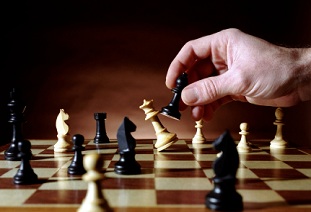 Majority Mosaic Co (NYSE:MOS) stakeholder, Cargill, has announced that it will sell its shares in the fertilizer producer, a move than many predict will result in another takeover push for Saskatchewan's potash reserves.
Cargill announced its plans to distribute its 64 percent ownership, worth an estimated US $24-billion, in shares, among Mosaic's current shareholders. The shareholders will be free to sell their awarded Mosaic shares on the public market, or to private companies. Without the backing of a majority shareholder, analysts claim Mosaic will be vulnerable to a takeover bid.
Mosaic is an attractive takeover target, because not only is the company one of the world's largest producers of potash and phosphates, but it also has strong balance sheets, with more than $3-billion in cash. Mosaic also owns one-third of Canpotex Ltd., the Canadian-based marketing arm of many North American potash companies. Other Canpotex participants are Agrium (TSX: AGU) (NYSE:AGU), and Potash Corporation of Saskatchewan (NYSE:POT).
Jim Prokopanko, Mosaic's chief executive officer and the chairman of Canpotex, acknowledged on a conference call last night that the company could now be a takeover target. "Yes, it's possible for Mosaic to be acquired," he said. Sources familiar with the matter pegged both Vale (NYSE:VALE) and BHP Billiton (NYSE:BHP) as potential suitors.
German fertilizers producer K+S announced Wednesday that it has secured almost an 81 percent stake in Canadian potash properties developer Potash One Inc. (TSX: KCL). Through its Canadian unit, (K+S Canada Holdings Inc.), K+S has satisfied all the conditions to acquire 78,802,378 shares of Potash One, at a price of US $4.50 per share. According to previous reports, the offer values Potash One at a total of CDN $434 million. The offer has been accepted by Potash One's board of directors. In other news, K+S AG announced last Friday that production is expected to decline by about 70,000 tonnes of potash and magnesium at Sigmundshall potash plant due to interruption of operations. The production decline, equivalent to around 1 percent of the expected annual sales volume of the potash and magnesium products business segment in 2011 is a result of damage to shaft conveyor equipment at Sigmundshall that occurred during the New Year break.
Company developments
IC Potash Corp. (TSXV: ICP) is pleased to announced that it has filed its National Instrument 43-101 compliant Preliminary Economic Assessment Technical Report of the Company's 100% owned Ochoa Sulphate of Potash ("SOP") Project. The project is located in south east New Mexico. "The completion of the report, which was announced on January 5 of this year, is a major achievement for IC Potash," Mr. Sidney Himmel, the President and Chief Executive Officer of the Company, stated. "We are finalizing the assembly of the team to prepare the Pre-Feasibility Study. It is estimated that this study will require nine months to complete at an estimated cost of$3 million. Our mission is to develop a long-life, low cost mine to produce SOP, the premium quality potash of the world. We continue to move rapidly in that direction. The recommendations of the PEA include the completion of a pre-feasibility study, the commencement of environmental permitting work, and the obtaining of a sufficient bulk sample for metallurgical testing and process optimization. We are moving rapidly in all these directions with the goal of being one of the first junior companies to put a potash mine into production. And in this case it is based on SOP, the world's quality potash which is sold at a premium price".
The PEA projects a base case production level of 660,000 tonnes per year of SOP, a mine life of 40 years and a capital cost of $662 million. Operating cost is projected to be $164 per ton. The property hosts a measured mineral resource of 239,000,000 tonnes at a grade of 82.7% polyhalite equivalent to 23.4% Sulphate of Potash, and indicated resource of 461,000,000 tonnes at a grade of 82.4% polyhalite equivalent to 23.4 % Sulphate of Potash, each of which with a cut-off thickness of 5 feet.