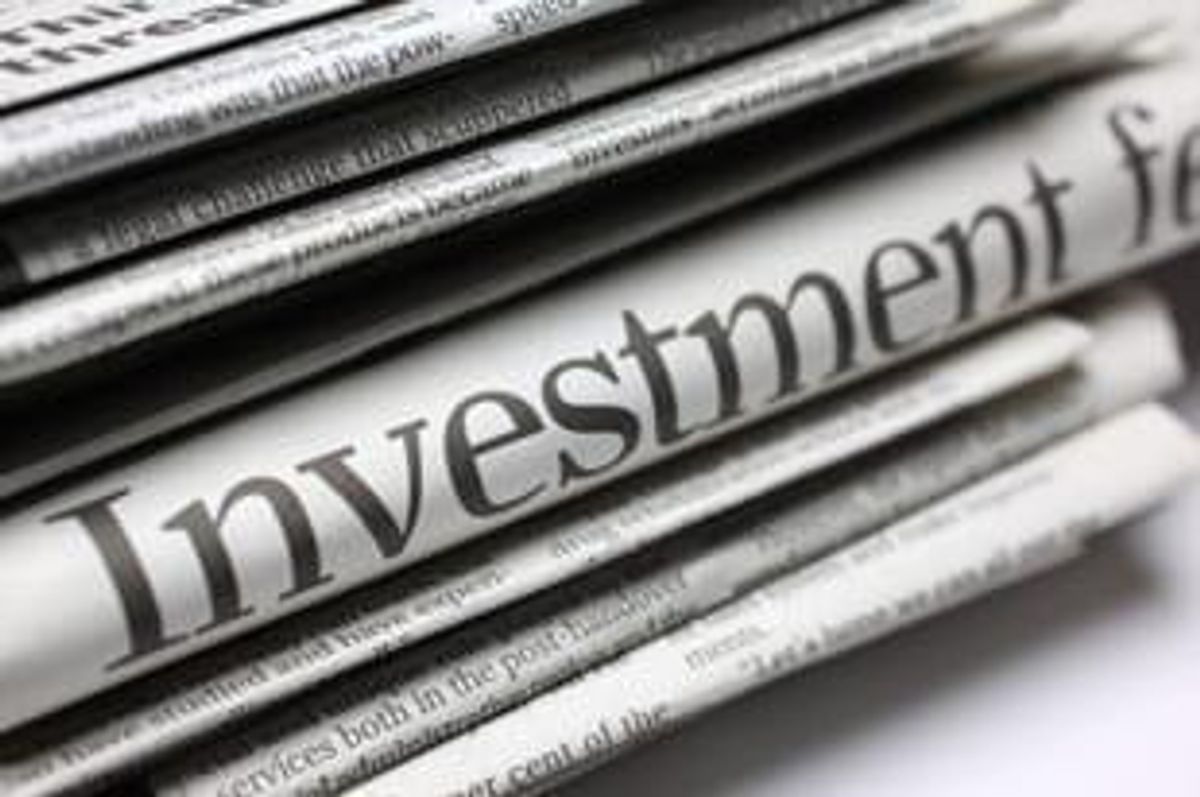 The medical device industry is robust and diverse. Here are four small medical device companies that investors should watch.
As part of a market outlook for 2017, The Investing News Network wrote about 4 medical device stocks for investors to maintain on their radar.
Now that we are well underway into the second part of the year, we take a look back at the performance of these stocks so far this year and major news from their development cycles.
While a couple of them have seen decreases in their stock this year, there are still some success stories.

Cerus (NASDAQ:CERS)
Market cap: $295.75 million; Year-to-date percentage: -37.82 percent; current share price: $2.70
Cerus is working on the development and commercialization of the blood safety and FDA approved INTERCEPT blood system. This method essentially blocks the replication of viruses, bacteria, and parasites in the body.
As part of their second quarter results, the company reported an increase in product revenue of three percent compared to the same time period last year. "The increase in reported product revenue for the quarter was primarily driven by year-over-year growth for U.S. disposable kits and realized platelet orders for the EFS which were deferred from the first quarter," the company said.
Cerus suffered a setback from a supply shortage for a platelet additive solution from Fresenius Kabi. "The pending shortage is due to an unanticipated delay in FDA approval of a plastic component used in the manufacture of the PAS container," the company explained in a press release.
Due to the delay, Cerus updated their 2017 revenue to somewhere between $38 and $46 million.
Cardiovascular Systems (NASDAQ:CSII)
Market cap: $1 billion; Year-to-date percentage gain: 25.69 percent; current share price: $30.43
This company is focused on the treatment of patients with peripheral and coronary artery diseases.
In April Cardiovascular Systems received notice from the US Food and Drug Administration announcing the approval of its premarket approval application supplement for a redesigned saline pump used in accordance with their lead Diamondback 360 Orbital Atherectomy Systems.
The company released their financial report for its full fiscal 2017 year and their fourth quarter, in which they highlighted a nine percent increase in revenues totaling $52.9 million for the quarter. Cardiovascular Systems also reported a 15 percent growth in their revenue for the whole year.
"Our results highlight the continued improvement of our commercial execution and the strong demand for our unique technology," Scott Ward, chairman, president, and CEO of the company said.
ConforMIS (NASDAQ:CFMS)
Market cap: $173.52 million; Year-to-date percentage: -52.22 percent; current share price: $3.87
ConforMIS offers knee implants for patients and changes the usual dynamic of this market by designing the implant based on the actual body of the patient, instead of producing mass market molds. The company's stock saw a heavy decline in February, from which it hasn't fully recovered yet, following its financial report for the fourth quarter of 2016 and the full year.
ConforMIS reported a $15.7 million net loss for their fourth quarter an increase from the previous year. The US market pushed ahead revenue for ConforMIS totaling 17.7 million, but their worldwide sales declined to $3.7 million. ConforMIS placed their expectations for total revenue for 2017 in the range of $80 to $84 million.
"2017 will be a transition year for ConforMIS as we focus on improving our long-term growth and profitability profile," president and CEO Mark Augusti said as part of the report.
One bright spot for the company's business is the FDA cleared their 510(k) for the primary iTotal Hip replacement system. Dr. Scott Ball design team member for the iTotal Hip said the current method of hip replacement surgery can present risks of dislocation due to differences in the patient's leg and the repairing product. "With the ability to achieve a better match to a patient's own anatomy, the iTotal Hip system aims to address these shortcomings and improve patient outcomes," he added.
AxoGen (NASDAQ:AXGN)
Market cap: $606.96 million; Year-to-date percentage gain: 102.78 percent; current share price: $18.25
AxoGen offers patients surgical solutions for peripheral nerve injuries, which according to the company represent an over $1.6 billion market opportunity. The success AxoGen found last year continued well into 2017 when it reported $12.2 million in sales for the first quarter of the year.
As part of their second quarter report, AxoGen saw a 46 percent increase in its revenue, elevating to $15.2 million total. During this time period, the company also increased the potential market opportunity for its business to $2 billion, thanks to an expansion into Oral and Maxillofacial procedures.
Editor's note: HeartWare International was acquired by Medtronic PLC (NYSE:MDT)
Don't forget to follow us @INN_LifeScience for real-time news updates.
This is an updated version of an article originally published on Life Science Investing News on 2016.
Securities Disclosure: I, Bryan Mc Govern, hold no direct investment interest in any company mentioned in this article.

---
**This article is updated periodically. Please scroll to the top for the most recent information**
Like most industries, medical device companies are fairly diverse. From small, specialized companies to multinational healthcare corporations, there are all sorts of participants in this industry.
Here, Life Science Investing News identifies a few small cap, US-based companies, focusing on four small medical device companies to watch.
All market caps and share prices are accurate as of October 5, 2016.
Cerus (NASDAQ:CERS)
Market cap: $641.93 million
Share price: $6.20
Cerus is one of the more interesting small cap medical device companies out there. The company is involved in developing and commercializing the INTERCEPT Blood System for blood safety. This system is intended to target blood-borne pathogens, including viruses like HIV, West Nile and hepatitis.
Currently, the company has commercial rights for its INTERCEPT Blood System for platelets, plasma and red blood cells. The systems for plasma and platelets are being marketed and sold in the US, Europe, the Middle East and other regions, while the company's red blood cell system is still in the development-stage. In the US, this area constitutes a large market. Therefore, Cerus' efforts to fill a niche within this market should be appealing to some investors.

Cardiovascular Systems (NASDAQ:CSII)
Market cap: $797.13 million
Share price: $23.89
Cardiovascular Systems targets another one of the US's largest markets for medical products: heart implants and devices. The company works to treat patients with peripheral and coronary vascular diseases by developing an orbital atherectomy technology for these diseases. Its peripheral arterial disease systems are a catheter-based platform that targets plaque types in leg arteries.
Meanwhile, its coronary product, meanshipe, is a catheter-based platform that facilitates stent delivery in patients with coronary arterial disease. Other products produced by Cardiovascular Systems include the Stealth 360 degree Peripheral Orbital Atherectomy System, the Diamondback 360 Peripheral OAS and the Diamondback 360 4 French 1.25 Peripheral.
HeartWare International (NASDAQ:HTWR)
Market cap: $1.02 billion
Share price: $57.98
Heartware International is another one of the small medical device companies targeting the lucrative heart medical device market. The company develops and manufactures miniature implantable heart pumps (also known as ventricular assist devices) intended for patients suffering from advanced heart failure.
The HeartWare Ventricular Assist System, which includes a blood pump, patient accessories and surgical tools, works to offer circulatory support for these patients with heart failure. The system is meant to be implanted adjacent to the heart, which avoids the necessity of abdominal surgery. 
To date, the company has gained 15.04 percent this year.

ConforMIS Inc (NASDAQ:CFMS)
Market cap: $405.77 million
Share price: $9.75
ConforMIS is focused on its iFit Image-to-Implant technology platform. The company uses this platform to develop, manufacture and sell joint replacement implants that have been customized to each patient's size, shape and anatomy.
For instance, ConforMIS offers a line of customized knee implants intended to restore the natural shape of a patient's knee.There appears to be a decent sized market for these devices, as the company has sold over 30,000 knee implants in the US and Europe so far.
ConforMIS distributes its products across the world, throughout the US, Germany, and the United Kingdom. Buyers typically include orthopedic surgeons, hospitals and other medical facilities.
Don't forget to follow us @INN_LifeScience for real-time news updates!
This is an updated version of an article originally published on Life Science Investing News on December 7, 2015.
Securities Disclosure: I, Morag McGreevey, hold no direct investment interest in any company mentioned in this article.
Investing News Network websites or approved third-party tools use cookies. Please refer to the  cookie policy for collected data, privacy and GDPR compliance. By continuing to browse the site, you agree to our use of cookies.