Apr. 17, 2013 04:00AM PST
Researchers believe a new magnesium compound can deliver more magnesium to the brain, reducing memory loss and boosting learning ability.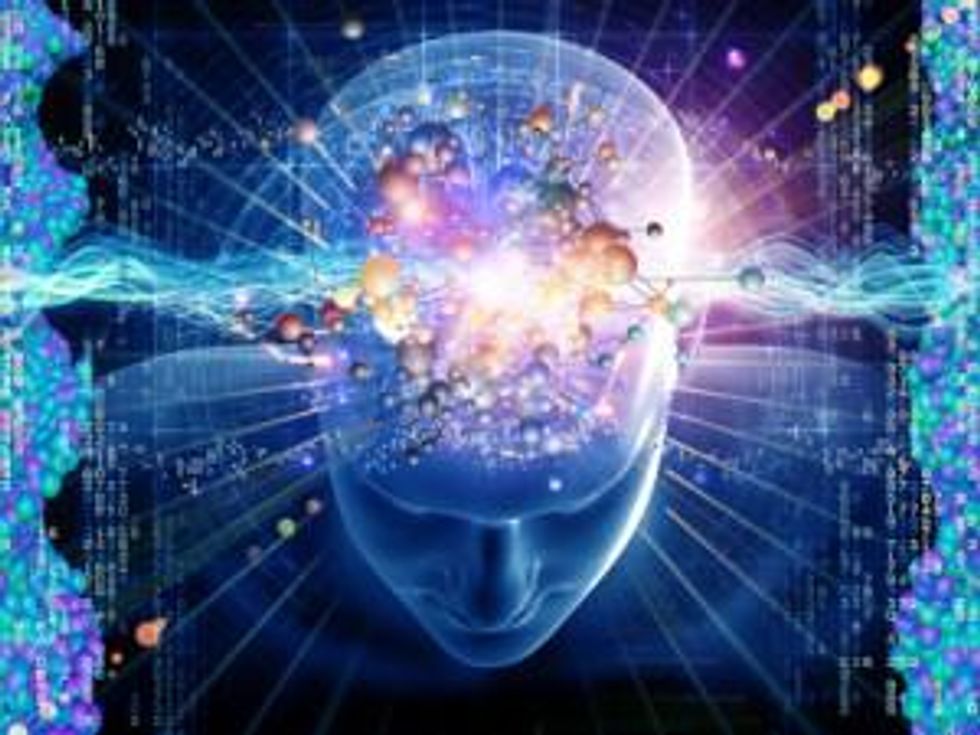 From strengthening bones to alleviating constipation and promoting normal blood pressure, magnesium, which is the fourth-most abundant mineral in the body, is considered essential to good health. Now, magnesium may also be able to increase learning ability and memory.

Improving cognitive functions with magnesium has, until now, been hampered by the brain's inability to absorb large enough quantities of the mineral, according to neuroscientists at the Massachusetts Institute of Technology and Tsinghua University in Beijing. They have developed a magnesium compound that has been more effective than conventional oral supplements at boosting magnesium in the brain. The compound has been tested on rats, and its effect on humans is currently being tested.
"Half the population of the industrialized countries has a magnesium deficit, which increases with aging," Guosong Liu, founder of Hayward, California-based Magceutics, said after completing the study on rats in 2010. "If normal or even higher levels of magnesium can be maintained, we may be able to significantly slow age-related loss of cognitive function and perhaps prevent or treat diseases that affect cognitive function."
Magtein
The compound, named Magtein, is owned by Magceutics and has since received two patents for "magnesium compositions and uses thereof " for "both cognitive function" and "neurological disorders." Magtein is distributed by AIDP.
Magtein can improve the health of people suffering from loss of cognitive function, loss of memory, Alzheimer's disease, depression, attention deficit hyperactivity disorder (ADHD), migraines and Parkinson's disease, among others, according to AIDP.
"We truly believe Magtein is a game changing ingredient that will benefit millions of busy and stressed consumers by helping to improve their quality of life," AIDP president Edward Lee said in a press release last year.
Studies underway
Additional studies that look at the compound's effect on humans are underway. The Magtein website notes that a University of California researcher is testing memory and cognitive functions in a double-blind, placebo-controlled study with 40 individuals.
Moreover, last year, Magceutics raised funds through a preferred stock sale to Shenzhen Leaguer Sensory Venture Capital to fund "formal clinical trials" aimed at demonstrating Magtein's efficacy at treating memory loss and related cognitive health issues in humans.
"This investment has come at a critical time for Magceutics," Jack Chen, a Magceutics board member, said in a statement. "With Magtein already in the nutraceutical market and growing strongly, Magceutics will be better able to focus on product research and development as well as international partnerships for nutraceuticals and potentially medical foods and drugs."
And, in October, Magceutics started a trial with 50 participants in order to test whether Magtein can decrease anxiety and improve sleep quality. The study will also follow changes in participants' memory and cognitive ability, Nature reported. It said Magceutics "eventually" also plans to test whether the compound can be used to treat other conditions, such as ADHD and Alzheimer's disease, noting that Liu acknowledged that it is almost "too good to be true." Other scientists are more skeptical about the trial, partly because of the low number of participants. Liu said he hopes positive results in this trial may help justify larger trials in the future.
For now, Liu's data shows that magnesium levels in the rats' brains increased by 15 percent after 24 days of using Magtein.
Magnesium as a dietary supplement
Magtein is already on the market as a dietary supplement, sold by brands such as Swanson's and Life Extension. As a supplement, it is not subject to the Food and Drug Administration approval process.
Currently, the US National Institutes of Health's ClinicalTrial.gov website lists 476 studies that look at the health benefits of magnesium for a number of conditions, including depression, asthma, sleep behavior, sickle-cell disease, tinnitus and severe traumatic brain injury. In many of them, it is magnesium as a dietary supplement that is being studied.
Magnesium for use in dietary supplements and drugs is usually given in a salt form that is made from magnesium powders. Suppliers of magnesium powder to the pharmaceutical industry include the UK's largest manufacturer of magnesium products, Magnesium Elektron, Germany's potash and magnesium producer, K+S (ETR:SDF), and specialty manufacturers such as New York state-based chemicals company Parchem Fine & Specialty Chemicals and Delaware's SPI Pharma.
While there are no statistics regarding how large a part of the market is dedicated to magnesium for medical purposes, the US Geological Survey's fourth-quarter 2012 magnesium mineral industry survey shows that magnesium sheets, tubing, ribbons, wires, powder and other unspecified products that contain magnesium made up 1.7 percent of US imports and 10 percent of US exports in 2012.
Securities Disclosure: I, Ragnhild Kjetland, hold no investment interest in any company mentioned in this article. 
Related reading: 
From Healthcare to Green Technology, Magnesium's Sheen is Intensifying
Investing News Network websites or approved third-party tools use cookies. Please refer to the  cookie policy for collected data, privacy and GDPR compliance. By continuing to browse the site, you agree to our use of cookies.