Genetics Outlook 2018: Can the Potential Show Up in the Market?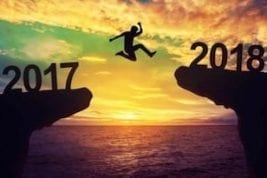 The Investing News Network takes a closer look at the genetics market in 2017 and what 2018 may have in store for it and its investors.
Out of all the life science sectors, the work of gene therapy may be one of the trickiest ones to figure out from an investor's perspective. It hasn't been an easy sell for many companies working to bring about novel therapies and enter the market with potentially revolutionizing candidates.
With that in mind, the Investing News Network (INN) takes a closer look at the genetics market in 2017 and what 2018 may have in store for it and its investors.

Genetics Trends 2017: Year in review
A market report from Concert Genetics on the genetics market in 2017 indicated there were nearly 70,000 genetic testing products in the US alone.
"The genetic diagnostic market is growing rapidly and diversifying, with much of the growth attributable to NGS [NextGen Sequencing]," the study said. "It's reasonable to expect that this rapid pace of growth presents challenges to stakeholders across the healthcare system."
During 2017, genetics research saw the launch of promising new candidates that could help boost the market moving forward. When asked about the overall genetics market in 2017, Scott Jenkins, CEO of Advanced Molecular Services Group (AMSG)–a spin-off company from Rennova Health (NASDAQ:RNVA)– said despite the prominence of DNA testing, patients started seeing the benefits of genetics.
"[Genetics is] no longer a foreign thing or a thing to be afraid of, it's something that falls into the category of what I like to describe as 'tell me more about me' and so when we talk to cancer patients today," Jenkins told INN in July when the company initially launched.
Genetics Outlook 2018: Adoption beyond novelty product
One of the most recent changes to the genetics market has been the rise of genetic tests as a popular product to review a person's lineage and discover more about their heritage. Investors may have noticed the prominence DNA tests from companies like 23andMe or Ancestry catching the attention of the market
Ancestry had planned an IPO for 2017, however, it was delayed due to the company's CEO Tim Sullivan stepping down. Depending on how quickly the company executes the transition and launches on the market, it'll be fascinating for investors to see the reach of this company in the public space.
At the height of their popularity, these products have raised a novelty factor with these types of tests. From a medical standpoint, these products helped change the perspective of this type of research and potentially change in consumer's eyes the potential of genetic therapies for medical treatment.

Genetics Outlook 2018: Showing the value of these therapies
Despite their potential, genetic candidates will need to prove their value to consumers if they hope to earn a bigger market share and adoption.
"Many, if not all, the products approved to-date have been challenged with disappointing clinical adoption and low profit-margin," Lee Buckler, CEO of RepliCel RepliCel Life Sciences (TSXV:RP; OTCMKTS:REPCF) told INN
According to Buckler, the work done in the genetics market will address this challenge with the "next wave of regenerative medicines," which he said will be able to break through into the general medicine market.
Investors can already start to see some of these new wave treatments: for example, the US Food and Drug Administration (FDA) approved one critical candidate in December of 2017. First Luxturna, a gene therapy designed to treat a rare vision loss disease inherited and particularly a gene mutation. Spark Therapeutics (NASDAQ:ONCE) earned this approval.
This approval presents investors with a particular case, at the same time the company received this confirmation from US regulators, the company's rating was downgraded from a "Buy" to a "Neutral" at Goldman Sachs. The change in rating was due to a "disappointing" data presentation of their hemophilia A gene therapy candidate.
Genetics Outlook 2018: Investor Takeaway
Despite the larger players of the overarching life science industry expanding more and more into the research of this sub-sector, investors still have the opportunity to enter the purely genetic research work with companies likes Spark Therapeutics, Voyager Therapeutics (NASDAQ:VYGR), Regenxbio (NASDAQ:RGNX), CRISPR Therapeutics (NASDAQ:CRSP), and Cellectis (NASDAQ:CLLS).
When asked for advice to new investors into the genetics market Buckler told INN, investors should remember this industry has the capability to quickly expand.
"A decade ago we were still concerned with regulatory clarity on how these products would be governed," Buckler said. The genetic market has many opportunities to figure out as it further develops.
"Going forward, the major drivers of value will be clinical efficacy, cost of production, delivery (to the patient), and the ease of integration into both standard clinical practice and medical reimbursement schemes," Buckler said.
Don't forget to follow us @INN_LifeScience for real-time news updates!
Securities Disclosure: I, Bryan Mc Govern, hold no direct investment interest in any company mentioned in this article.