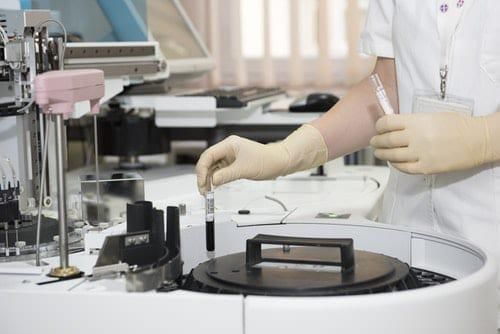 On Monday, Enzo Biochem announced it will be expanding its ability to manufacture and dole out its products by acquiring a new facility.
On Monday (August 27), Enzo Biochem (NYSE:ENZ) announced it will be expanding its ability to manufacture and dole out its products by acquiring a new facility.
This US$6 million building acquisition aligns with the company's growth strategy, which is to produce and distribute low cost, diagnostic platform products, among other things.
According to the press release, its expanding portfolio of products includes immunoassays, immuno-oncology products, molecular assays, and more.
Enzo's platform development includes automation-compatible reagent systems and related products to collect samples for analysis.
The company expects significant tax and a range of catalysts for the Farmingdale New York Campus facility, including multi-year tax abatements from the Babylon Industrial Development Agency (IDA).
The new facility will heighten Enzo's New York-based activities to meet similar expectations of its existing facilities in Switzerland, France and other locations. The expansion of the campus, with the new facility at 36,000 square feet makes the entire facility close to 101,000 square feet.
Along with ISO and Good Manufacturing Practices (GMP), the facility will be equipped with additional space for production and development-stage clinical candidates such as SK1-I, a product candidate in development for autoimmune diseases and oncology indications.
According to a 2014 report by IVD Market Reach on molecular diagnostics, the industry has erupted from a nearly non-existent one valued at US$10 million in product sales to US$5.2 billion worldwide.
A company presentation highlights that while there are thousands of labs in the US which could produce molecular diagnostic products, it is suggested most are incapable to do so by requiring specially trained medical technicians, and having high-cost reagents, among other reasons.
Enzo plans to equip these problems by providing low-cost automated open system platform and products, along with associated services to meet the needs of the high cost clinical diagnostic market. A few segments of those segments include viral load testing, women's health and HPV testing.
For expected product roll-outs for molecular diagnostics, the company anticipates a fertility assay in Q3 2018, an HBV and HIV viral load sometime in 2018, a cancer AB panel, and a HSV/VZV in 2019.
Over the trading period on Monday, Enzo's share price increased just under three percent to US$4.54.
Don't forget to follow @INN_LifeScience for real-time updates!
Securities Disclosure: I, Gabrielle Lakusta, hold no direct investment interest in any company mentioned in this article.