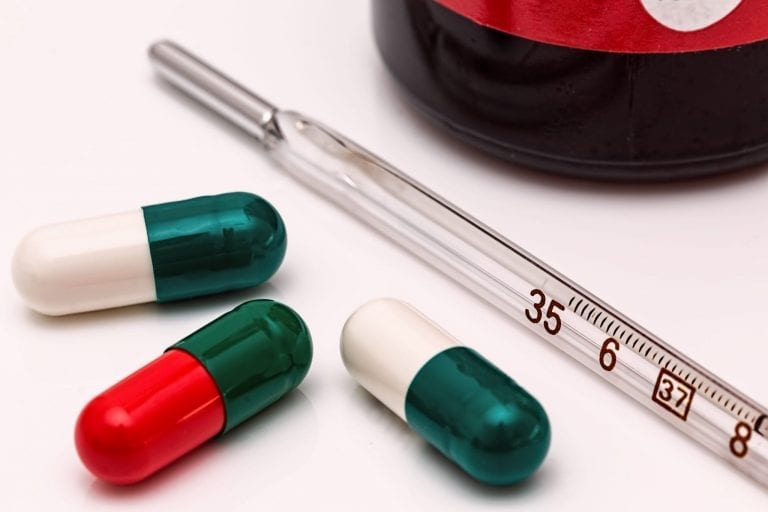 With US$6 billion dollars invested in 470 deals over the past year, biotech remains a popular long term investment. Here are a few other reasons why investors are considering the sector.
By Tara Chloe Dusanj
Biotechnology is any technology or product created by using cellular and biomolecular processes. Products as simplistic as bread and cheese can be considered biotech innovations.
Biotechnology is an industry that centralizes on novel drug development and clinical research, which is aimed at treating medical conditions and diseases.
To date, the biotech field has expanded significantly. Those involved in the industry are making substantial strides towards solving some of the world's greatest problems. This alone is a great reason to invest in biotech, as companies are working to literally save lives.

The importance of biotech
There are many reasons to consider investing in biotech. Medical biotech aims to promote healthier lives and industrial biotech, seeks advancements towards building a healthier, more efficient Earth.
The biotech industry offers the opportunity to invest in tangible solutions for national imperatives like public health, economic security and environmental sustainability.
In 2014, the PricewaterhouseCoopers' MoneyTree Life Sciences Report named the biotech industry as the second-largest investment destination in terms of dollars.
With US$6 billion dollars invested in 470 deals over the past year, biotech investment remains a popular long term investment.
In addition to this, there is the approval of new drugs to consider. The US Food and Drug Administration (FDA) is about to give their final word on drugs like BioMarin (NASDQ:BMR) and Sarepta Therapeutics (NASDAQ:SRPT). These drugs are used for Duchenne muscular dystrophy, DMD treatment.
Biotech is expected to continue to hit clinical milestones in cancer immunotherapy. This is a treatment approach that taps into the body's natural immune system to control or eliminate cancer.
With all that being said, it is also important to acknowledge that political headwinds are driving volatility among biotech companies.
The US presidential election could have a big impact on the industry. For example, a Democratic president could sanction reforms pertaining to the pricing schemes of new drugs, which could shrink the operating margins of biotech and biopharma companies.
The daily spread of negative headlines relating healthcare costs and drug pricing has made it more difficult for the biotech sector.
Though high drug prices are concerning, there are many legitimate companies that need to charge higher prices for drugs in order to pay for the high costs of the journey required to get those drugs approved.

Biotech sector to grow in 2016
Biotechnology stocks are some of the most polarizing in the investment world. It has been said that biotech stocks are usually gambles, which present investors with the chance to win big or lose it all. Failure rates in drug developments are very high in relation to other technology businesses. On the up side, biotech success can be outstanding. The profits associated with successful drug development can be huge.
Paul Yook, a portfolio manager of BioShares Bio Technology exchange-traded funds ((NASDAQ:BBP) and (NASDAQ:BBC)) feels that "if you look at the profit and revenue growth over the past 10 years, the majority of it has come from biotech."
He believes that if you are not investing in biotech that you are missing out on the "secular growth story" of our economy.
Some of the most popular options in the biotech space are the iShares Nasdaq Biotechnology ETF (NASDAQ:IBB) and the SPDR S&P Biotech ETF (NYSEARCA:XBI).
Yook suggests not taking your time, stating that "early 2016 presents opportunities to buy". He doesn't think we will see the numbers in the sector this low for much longer, and biotech is cheaper now than it will be later in 2016.
Tips for investing in biotech
Speaking of which, interested in biotech stocks? Stay tuned for INN's upcoming piece on 5 worthy biotech stocks under $5.
In the meantime, inspired by Forbes' Ten Commandments for biotech investors, here are some noteworthy advisements for biotech investors:
When investing in biotech drug makers, be informed

Be aware of what you can risk

Pick companies with promising drug candidate(s), but don't invest solely on this notion

Pick drugs that are up for approval within a few years

Decide if the company can survive until possible approval

Calculate the average annual sales if the hopeful product succeeds

Try to determine the potential results of success

Ask if the potential reward is enough for the risk

Decide when you would sell after you buy

Ask yourself if you are enjoying your investment
Don't forget to follow us @INN_LifeScience for real-time news updates.


Securities Disclosure: I, Tara Chloe Dusanj, hold no direct investment interest in any company mentioned in this article.