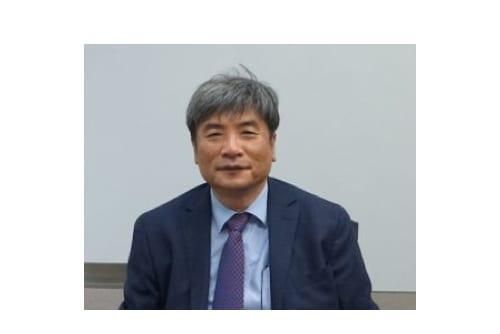 Biocure Technology CEO Dr. Sang Mok Lee believes the products Biocure is developing for the healthcare industry further the company's goal of bettering humanity.
Biocure Technology (CSE:CURE,OTCQB:BICTF) CEO Dr. Sang Mok Lee believes that the products that Biocure is developing for the healthcare industry further the company's goal of bettering humanity.
In the interview below, Lee outlined the company's biosimilar technology products as well as their CAR-T product, which is being tested for its efficacy in treating terminal leukemia patients. He also discussed his company's plans to ensure that low income countries and families have access to the technology.
Below is a transcript of our interview with Biocure Technology CEO Dr. Sang Mok Lee. It has been edited for clarity and brevity.
Investing News Network: Please give our investor audience an overview of Biocure Technology and the work that it's doing.
Biocure CEO Dr. Sang Mok Lee: Biocure is a Korean biopharmaceutical company that was established in 2005 and is focused on developing their proprietary technology and biosimilar products. In the past 13 years, Biocure has developed biosimilars, CAR-T cell therapy, growth factors and candidate material for cancer drugs. Among these products, the CAR-T cell therapy and our biosimilar product interferon Beta-1b are both expected to be introduced to the market between 2021 and 2022.
INN: What are biosimilars and what does the market for them look like? What benefits do they bring to the healthcare industry?
SML: In order to produce a biosimilar medicine, you must have your own technology for strain construction, cultivation and purification before you can conduct clinical trials. Proving the biosimilar identity is the same as the original biologics in efficacy and toxicity makes biosimilars quite different from generic chemical drugs. The technology and process can be an entry barrier for newcomers, but it can lead to higher profitability and steady revenue sales once they enter the market.
Unlike generic drugs, biosimilars contain a higher content of the original bio-transfer material that is similar to all of the referent biologics. They also have to undergo clinical trials, which creates a difference in the safety, potency and use of the drug in treatment. As a result, the biosimilar can have a lower price when compared to the original drug, which can be helpful for those who cannot afford the drugs typically associated with treating the disease.
INN: What biosimilar products is Biocure developing and what segment of the healthcare industry do these serve?
SML: We have three biosimilar products we have been developing that fall under the immuno-therapy and anti-cancer categories. Our first product, Interferon Beta 1b, is used in the treatment of multiple sclerosis. The second product, Ranibizumab, is used to treat macular degeneration. Finally, our third product, PEGfilgrastim, is used as a cancer combine therapy.
INN: Please explain CAR-T Cell therapy and the role of Biocure is playing in this market.
SML: CAR-T cell therapy is a chimeric antigen receptor treatment that rewires a patient's T-cells so they will detect and attack cancer cell. The T-cells are taken from a patient's bloodstream and are combined with the chimeric antigen receptor in the lab. After the T-cells and the receptor are combined, the patient receives the CAR-T cell therapy in an infusion. We're currently looking at the effects our technology has in treating some types of cancer. We expect to start our clinical trials by the end of this year and we'll be launching our product by 2022.
Even though our studies indicate that CAR-T cell therapy has a high cure rate for terminal stage leukemia patients, the treatment costs US$450,000. We're hoping to lower our production costs so terminal stage leukemia patients can receive treatments at a lower cost. This plan coincides with our corporate philosophy, which values the contribution and dedication for the betterment of humanity.
INN: What is next for Biocure and how does that fit into the company's long term plans?
SML: In the R&D sector, Biocure plans to go into market by getting our CAR-T cell therapy approved as an acute leukemia medicine and then develop this technology as a solid cancer treatment, Scientists who have witnessed the CAR-T cell therapy's efficacy as a treatment for leukemia are using the technology for studying solid cancers, such as ovarian and colon cancer. Based on CAR-T cell technology, Biocure will continue to research and develop a treatment for stomach and lung cancer.
In the business sector, we will build production facilities to manufacture our biomedicine world-wide. Emerging countries would be our first priority. It has been a long-term goal to collaborate with local partners to build biomedicine production facilities on each continent, as most countries don't have the technology needed to make biopharmaceuticals. We'd also like to supply biomedicine at an affordable price so more people can benefit from it.
CEO interviews are part of investor education campaigns for clients advertising on the Investing News Network. Important news is contextualized by CEOs, and the resulting interviews are disseminated to the Investing News Network audience because they have value to market watchers.
The Investing News Network interviews a CEO for an understanding of their perspective on the company, the investment potential of the company and market news related to the company. The information contained here is for information purposes only and is not to be construed as an offer or solicitation for the sale or purchase of securities.