In its annual report on the biotech industry, Ernst & Young notes that while biotech's financial metrics are better than they were immediately after the financial crisis of 2008 — which forced most companies to slash costs — the sector "is not completely out of the woods."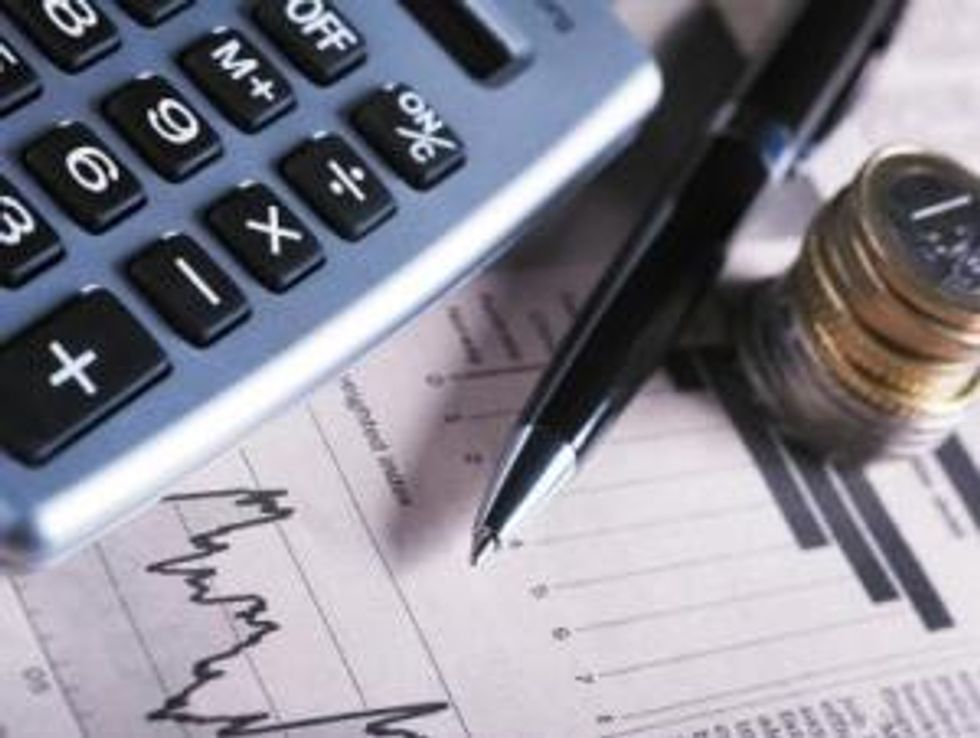 The global biotechnology industry raised US$28 billion in North America in 2012, and while that is down from the $33 billion raised in 2011, is still a significant increase over three years earlier, according to a recent report on biotech published by Ernst & Young (E&Y).
In its 27th annual report from 2013, E&Y notes that while biotech's financial metrics are better than they were immediately after the financial crisis of 2008 — which forced most companies to slash costs — the sector "is not completely out of the woods."
Decline in R&D spending a concern
One of the biggest concerns, states "Beyond Borders: Matters of Evidence," is the contraction in research and development (R&D) spending that first hit the industry in 2009, which reversed the norm of continually raising spending on R&D in any given year. An uptick in R&D that occurred in 2011 has since fallen back again.
"R&D spending by public companies in the four established biotechnology centers (the United States, Europe, Canada and Australia) grew by 5% — well below the 9% growth rate achieved in 2011," says E&Y, noting that R&D spending by commercial leaders remained strong while smaller, pre-commercial entities "substantially reduced the pace of growth."
In the United States, R&D spending in 2012 increased by just 7 percent compared to 9 percent in 2011, while in Canada, where R&D expenses have been down for several years due to Canadian biotechs being bought out by foreign companies, they fell 12 percent. In Australia, too, R&D failed to keep pace with revenues.
Cutting back on R&D however helped boost the industry's bottom line, which improved by US$1.4 billion to reach a new high of $5.2 billion, according to E&Y.
US biotechs outperformed the market 
Looking at the financial performance of biotechs in the United States, revenues of publicly traded biotechs grew by 8 percent in 2012 compared to 12 percent in 2011. The report attributes the loss in revenue growth to a more competitive marketplace and greater scrutiny from payers and providers. However, the industry's net income increased by 34 percent, and biotech stocks outperformed the Dow and the NASDAQ stock exchange.
"For the most part, companies of all sizes benefited from this trend. The only exception was micro-cap stocks, which lagged the other segments — perhaps because they had done better than every other size cohort in 2010 and 2011," reads the report.
In Europe, too, biotech stocks in the first quarter of 2013 were up about 20 percent compared to January of 2012, despite the fact that the largest companies lagged compared to 2011 when they outperformed the rest of the sector, states E&Y.
Other highlights from the report:
Capital raised in initial public offerings (IPOs) fell slightly, fromUS$857 million to US$805 million, while funds raised in follow-on and other offerings increased by close to US$1.5 billion, to reach US$7.9 billion. Overall, the IPO market remains tepid in the US and practically nonexistent in Europe, particularly relative to the era of financing "windows" that many industry participants and pundits fondly recall.
For Canada, where the financing picture has been stark since the beginning of the financial crisis, 2012 brought more of the same. For the fifth consecutive year, there were no IPOs. The amount of capital raised held steady relative to 2011, but venture funding was down by 60%.
Venture funding across North America and Europe fell only slightly, declining 5% to US$5.4 billion — but a far cry from the sharp declines that have been anticipated since the [2008] crisis first struck. Indeed, venture financing totals have held solid over the last four years, averaging about US$5.7 billion a year.
In 2012, the total value of mergers and acquisitions involving US and European biotech companies increased 9% from the prior year (setting aside 2011's megamergers, which each exceeded US$10 billion: Sanofi (EPA:SAN)/Genzyme and Gilead (NASDAQ:GILD)/Pharmasset). The US$27.4 billion in M&A transactions announced during the year represents the highest non-megadeal total achieved since 2008. The average deal size rose to US$566 million (the highest non-megadeal average achieved since 2005), and deal premiums for takeouts of public companies remained strong, with several in excess of 50%. However, the number of deals with disclosed deal terms declined by 19% relative to 2011.
On the M&A front, Amgen (NASDAQ:AMGN) was the most active biotech buyer, nabbing Micromet (NASDAQ:MICT), KAI Pharmaceuticals, deCODE Genetics and MN Pharmaceuticals (which sells generic injectable drugs in Turkey and surrounding countries), for an aggregate of US$2.6 billion. Biogen Idec (NASDAQ:BIIB), Celgene (NASDAQ:CELG) and Shire (NASDAQ:SHPG) also diversified their pipelines with deals that could result in aggregate payouts of up to US$2 billion, including milestones. The largest deal of the year saw Bristol-Myers Squibb (NYSE:BMY) and AstraZeneca (NYSE:AZN,LSE:AZN) join forces (along with their diabetes franchises) to buy Amylin Pharmaceuticals for US$5.3 billion, plus an additional US$1.7 billion to pay Amylin's net debt and their former alliance partner Lilly (NYSE:LLY).
Read the full Ernst & Young report here
 
Securities Disclosure: I, Andrew Topf, hold no direct investment interest in any company mentioned in this article. 
Investing News Network websites or approved third-party tools use cookies. Please refer to the  cookie policy for collected data, privacy and GDPR compliance. By continuing to browse the site, you agree to our use of cookies.