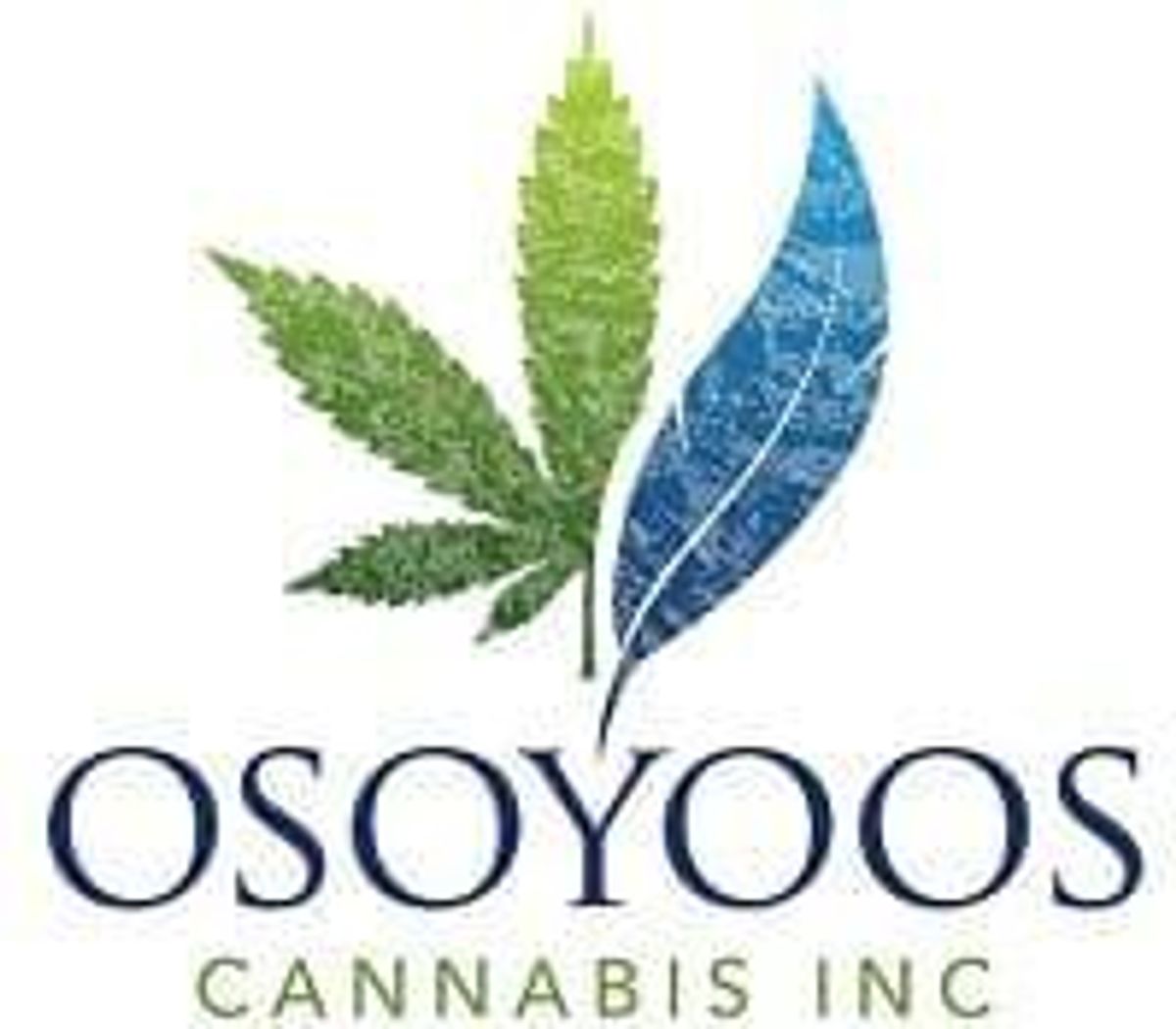 Osoyoos Cannabis Inc. (the "Company") is pleased to provide an update on recent events which will have a material impact on its future operations.
Osoyoos Cannabis Inc. (the "Company") is pleased to provide an update on recent events which will have a material impact on its future operations.
On October 31, 2018, following shareholder meetings of both Osoyoos Cannabis Inc. ("OSO") and LKP Solutions Inc. ("LKP"), the transactions contemplated by the Business Combination Agreement (the "BCA") disclosed on July 17, 2018 was completed. The transactions contemplated by the BCA were effected pursuant to the Business Corporations Act (British Columbia) as a 'three-cornered amalgamation' among LKP, OSO and 1160546 B.C. Ltd. ("1160546"). 1160546 is a wholly-owned subsidiary of LKP which was incorporated for the purposes of the BCA. For further details regarding the BCA, please refer to LKP's Management Information Circular dated September 12, 2018, which may be viewed under the Company's profile at: https://www.sedar.com.
Pursuant to the BCA, LKP consolidated its common shares on a 2.5:1 basis immediately prior to the amalgamation of OSO and 1160546. The remaining entity, 1160546, continued as a 100% subsidiary of LKP. On November 1, 2018, LKP changed its name to Osoyoos Cannabis Inc., and the former OSO shareholders exchanged their shares on a 1:1 basis for shares of LKP.
The new directors of the Company are the former directors of OSO, consisting of: Mr. Gerry Goldberg (CEO), Mr. John McMahon (independent), Mr. Ernie Eves (independent), Mr. Roger Dent (independent) and Ms. Sarah Lee Irwin (independent).
Proposed Operations
The Company will be in the business of processing raw cannabis to produce concentrated extracts which may be consumed directly or infused into a variety of recreational or medicinal products. Extracts may be packaged and sold as the Company's own branded products, or be sold to others. The Company may also 'toll' process raw cannabis supplied by others for a negotiated fee.
In March 2017, Bare Root Production Osoyoos Inc. (now the 100% owned subsidiary of 1160546) made an application to Health Canada under the ACMPR for the cultivation of cannabis; however, in response to early industry trends which were emerging during the application process, the decision was made to instead focus initially on the value-added extraction sector of the emerging industry.
On October 3, 2018, OSO retained Eurofins Experchem Laboratories Inc., a leading cannabis industry consulting agency, to assist it with the preparation and submission of an amendment to its original application. This work is in process and the Company will submit an application for licensing as a 'standard processor' of cannabis under section 17 of the Cannabis Regulations under the Cannabis Act (Canada). This application may be amended at a later stage to include direct sales, cultivation, analytical testing and/or research.
CSE Listing Application
The Company has submitted an application to list its common shares on the Canadian Securities Exchange and the application is in the review stage. There is no assurance that the securities of the Company will be listed.
ON BEHALF OF THE BOARD
OSOYOOS CANNABIS INC.
"GERRY GOLDBERG"
CEO
For further information contact:
Gerry Goldberg
gerrygoldbergcpa@gmail.com
(416) 460-3000
DISCLAIMER & READER ADVISORY
Certain statements contained in this press release constitute forward-looking information. These statements relate to future events or future performance. The use of any of the words "could", "intend", "expect", "believe", "will", "may", "projected", "estimated" and similar expressions and statements relating to matters that are not historical facts are intended to identify forward-looking information and are based on the Company's current belief or assumptions as to the outcome and timing of such future events. Actual future results may differ materially. In particular, this release contains forward-looking information relating to the intention of the Company to become licensed in Canada to produce and sell cannabis extracts. Various assumptions or factors are typically applied in drawing conclusions or making the forecasts or projections set out in forward-looking information. Those assumptions and factors are based on information currently available to the parties. The material factors and assumptions include the parties being able to obtain the necessary corporate, regulatory and other third-party approvals; licensing and other risks associated with Cannabis Act (Canada) operations. The forward-looking information contained in this release is made as of the date hereof and the parties are not obligated to update or revise any forward-looking information, whether as a result of new information, future events or otherwise, except as required by applicable securities laws. Because of the risks, uncertainties and assumptions contained herein, investors should not place undue reliance on forward-looking information. The foregoing statements expressly qualify any forward-looking information contained herein.
This press release does not constitute an offer to sell or a solicitation of an offer to buy any of the securities in the United States. The securities have not been and will not be registered under the United States Securities Act of 1933, as amended (the "U.S. Securities Act") or any state securities laws and may not be offered or sold within the United States or to U.S. Persons unless registered under the U.S. Securities Act and applicable state securities laws or an exemption from such registration is available. Not for distribution to U.S. Newswire Services or for dissemination in the United States. Any failure to comply with this restriction may constitute a violation of U.S. Securities laws.
Source: www.newsfilecorp.com
Investing News Network websites or approved third-party tools use cookies. Please refer to the  cookie policy for collected data, privacy and GDPR compliance. By continuing to browse the site, you agree to our use of cookies.