Here at the Investing News Network our mission is twofold: to provide the latest news and quality education by helping you identify investment opportunities in niche markets, and to help leading companies communicate their value to investors.
Connecting investors with opportunities is what we do best. We are proud to present several companies that are new to the Investing News Network.
Below you will find links to educational profiles on leading companies offering opportunities in growth markets such as gold, cannabis, fintech and psychedelics.
Please note these profiles are not buy recommendations. There are many factors that you should consider before purchasing stocks. The purpose of these profiles is to present an in-depth value proposition for each company and provide you with the opportunity to easily request more information for your due diligence.
New to the Investing News Network – March 2021
---
MagicMed Industries is a biotechnology company focused on the discovery and early development of novel drug candidates, structurally related to classic psychedelics but with vastly improved pharmaceutical characteristics and commercial potential. The company intends to establish its flagship molecule derivatives library, the Psybrary™, as an essential building block from which industry partners can develop new patented products.
---
Benton Resources (TSXV:BEX) is a project generator and mineral exploration company focused on base and precious metal exploration. The company's diverse property portfolio includes several highly prospective Canadian projects that leverage mining-friendly judicial conditions, strong partnerships and tremendous infrastructure for mining success. Many of Benton's high-grade projects are available for option and cover various mineral assets, including gold, silver, nickel, copper and platinum.
---
Controlled Thermal Resources Ltd. (CTR) is a public unlisted lithium resource and renewable energy company, developing the Hell's Kitchen lithium and power project in Imperial Valley, California. CTR has invested eight years into the development of an integrated lithium extraction and conversion facility with a geothermal power facility on its leasehold within the Salton Sea Geothermal Field (SSGF).  
---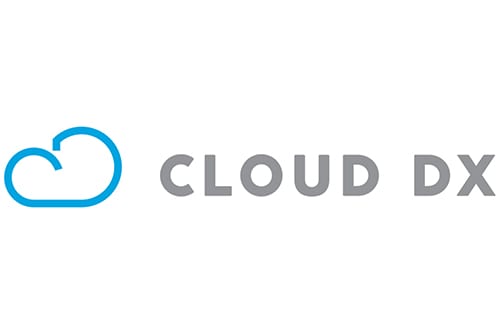 Cloud DX is a digital health company focused on providing sophisticated solutions for advanced healthcare providers through its precision vital sign monitoring platform, software and mobile apps. The company's commitment is to the improved accessibility of healthcare through virtual care and digital medicine across Canada and the United States. 
---
RevoluGROUP Canada Inc. (TSXV:REVO,FWB:IJA2) is a Canada-based central bank licensed neobank fintech company focused on meeting the demands of the rapidly growing personal and corporate finance industry along with other huge sectors of the technology market through its flagship RevoluPAY technology. Beginning in 2017, the company has pursued and been granted the necessary banking licenses and banking partner accords to establish itself as a strong player in the fintech industry.
---
Contakt World is a technology and media company focused on improving community health by working with public health agencies, employer establishments, healthcare providers and the public. Its digitally driven approach tackles public health programs involving pandemic response, vaccine distribution and case management. The company's patent-pending technology — which was built with input from public health agencies — works to bridge the gap between public health agencies and the public. 
---
Quantum 1 Cannabis (CSE:QQ) is a premier cannabis retailer based in British Columbia. Focused on delivering value-added customer experiences, premium products and unparalleled service and education, this revenues generating business model primes the company for immense success as a leader in the BC cannabis market. Quantum 1 currently holds six retail licenses. 
---
Universal PropTech (UPI) (TSXV:UPI,FWB:8LH) delivers innovative solutions and services to help maintain healthy buildings and improve the value of buildings. As a response to the COVID-19 pandemic, the company has taken on testing for COVID-19 with investment into a sub-20-second rapid COVID-19 test. The company's highly versatile and resilient management team helps adapt UPI to rapidly changing social, public and environmental landscapes.
---
Green Battery Minerals is an exploration company focused on developing its highly prospective graphite and gold assets. Leveraging excellent mining-friendly conditions and resource-rich geological profiles primes the company for success in the booming graphite and gold industries. The company is building test batteries to prove their graphite can be used in battery making. This entails verifying the sphericalizing and coating of their graphite, which if achievable, will add value to their end product.
---
Forum Energy Metals (TSXV:FMC,OTCQB:FDCFF) is an exploration and discovery company focused on developing its diverse portfolio of exciting energy metal exploration projects in Saskatchewan. With strong local geological expertise, Forum was early in acquiring attractive properties in the energy metals space, and has leveraged this expertise to attract significant leading industry partners to help position the company for potential significant discoveries.
---
CANEX Metals (TSXV:CANX) is focused on identifying, acquiring and developing highly prospective explorations projects throughout North America. The company is currently developing a new gold discovery at its flagship Gold Range project in Arizona.  Its property is quickly developing into a key piece of the puzzle in what appears to be a new emerging bulk tonnage gold district in Northern Arizona.
---
Cross River Ventures (CSE:CRVC) is a gold exploration company focused on developing high-quality exploration properties in top-tier mining districts. The company currently has a robust project portfolio in Northwest Ontario, Canada, along prolific, gold-bearing greenstone belts. The company's flagship property is the McVicar Lake gold project, which spans over 11,500 hectares in the Lang Lake Greenstone belt in Northwest Ontario. 
---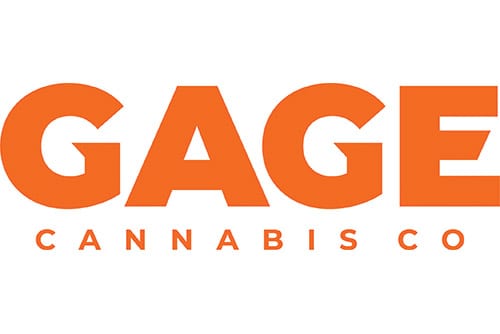 Gage Growth Corp. is a premier cannabis cultivator, retailer and brand in Michigan that operates on the idea that "good is just not good enough." Its core values of providing premium cannabis to market, positively shaping cannabis culture and nurturing the community primes the company for success and rapid economic growth. The company operates three licensed cultivation and processing facilities in addition to 10 contract grow agreements in place.
---
SPC Nickel (TSXV: SPC) is exploring highly-prospective nickel-copper-platinum group mineralization projects within the world-class Sudbury Mining Camp in Ontario, Canada. The camp is the world's second largest nickel camp with historic continuous production spanning over 125 years. The prolific mining camp leverages a highly skilled local mining workforce and excellent existing infrastructure with two active mills and smelters in operation.
---
Blue Moon Mining (TSXV:MOON,OTC Pink:BMOOF) is an exploration company focused on exploring and developing mineral exploration projects in highly-prospective jurisdictions across North America. Its flagship Blue Moon project is an advanced stage, drill-ready and polymetallic VMS deposit. Blue Moon was a past producing silver-zinc mine under Hecla and has since then been owned by majors such as Boliden, Imperial Metals and even Barrick.
---
Bald Eagle Gold (TSX:BIG) is an emerging mineral exploration and development company focused on exploring gold districts in North America. The company is currently developing its high-quality Hot Springs gold property in Nevada, which leverages a stable operating environment, rich resource networks and widespread mineralization. The company's flagship gold asset is its Hot Springs gold property, which hosts high-grade gold mineralization.
---
Iconic Minerals (TSXV:ICM,OTC:BVTEF,FSE:YQGB) is a mineral exploration and development company focused on several high-quality lithium exploration projects in Nevada, USA. Resource-rich properties, safe mining-friendly conditions and an expert management team prime the company for significant economic growth. Its flagship Bonnie Claire lithium project is 80 percent owned by Iconic and presents very promising resource potential.
---
Tres-Or Resources (TSXV:TRS,OTC Pink:TRSFF) is focused on exploring its highly prospective diamond project and advanced gold project in the Témiscamingue and Abitibi regions of Québec. The Company's 100% owned flagship diamond asset, the Guigues Kimberlite Pipe, is advancing and in preparation for testing of macro-diamond content.
---