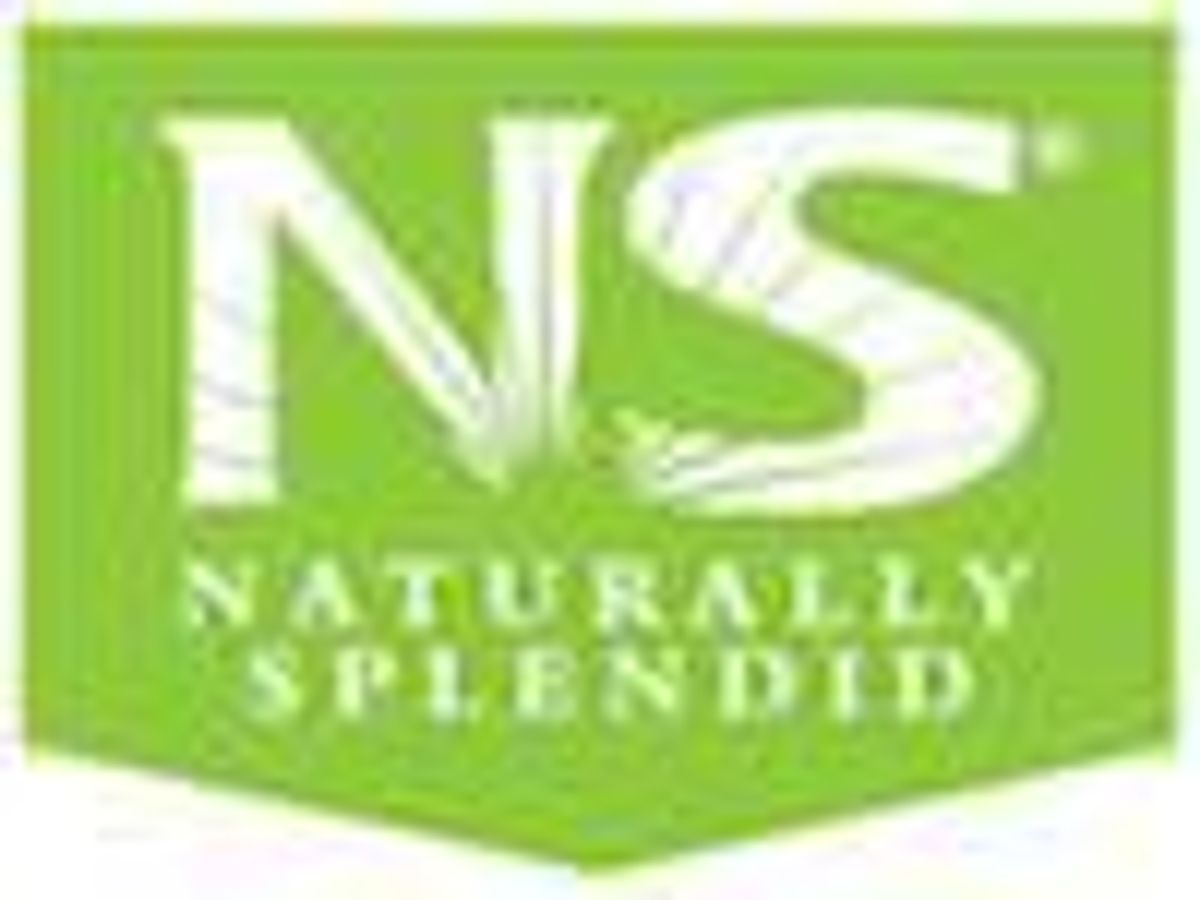 Naturally Splendid (TSXV:NSP) is pleased to announce its financial results for the second quarter ended June 30th , 2017. All amounts are in Canadian dollars and are prepared in accordance with International Financial Reporting Standards. Naturally Splendid recorded sales of $481,746 and $1,068,949 during the three and six months ended June 30, 2017, compared to $3,657,852 and $5,097,880 in …
Naturally Splendid (TSXV:NSP) is pleased to announce its financial results for the second quarter ended June 30th , 2017. All amounts are in Canadian dollars and are prepared in accordance with International Financial Reporting Standards.
Naturally Splendid recorded sales of $481,746 and $1,068,949 during the three and six months ended June 30, 2017, compared to $3,657,852 and $5,097,880 in 2016. This revenue decrease was due to significantly lower sales of bulk hemp seed to South Korea. Retail sales were steady and online sales were higher. Operations at the POS BPC facility were intermittent, though higher than in early 2016 as there were no sales from BPC in the first quarter of 2016. In 2016, the Company initiated sales of bulk product to South Korea. Korean sales at a strong pace, peaking in Q2 and reducing during the second half of 2016 due to limitations at the Company's contract processor and market factors. Today the international bulk sales market is highly price competitive and margins continue to shrink. The Company wrote down its inventory value by $147,192 to reflect the lower international prices on bulk hemp seeds.
Cost of Sales during the three and six months ended June 30, 2017 was $362,538 and $798,304 respectively, compared to $2,061,469 and $3,421,144 in 2016. The Company significantly changed its sales mix in 2017 with a reduction of approximately $4.0 million of export bulk seed sales, which, since the second quarter of 2016, have been generally sold at a lower gross margin percentage. Profit margins on bulk sales continued to trend lower in the latter part of 2016 and into 2017 due to an increasingly competitive market. Gross profits during the three and six months ended June 30, 2017 was $119,208 (24.7% of sales) and $270,645 (25.3%) compared to $1,596,383 (43.6%) and $1,676,736 (32.9%) in 2016 when the Company was able to realize some unusually high margins on its bulk export sales. In 2017, the Company is focused on its higher margin products and new commercial opportunities, both domestically and in new international markets.
Three months ended
Six months ended
June 30, 2017
June 30, 2016
June 30, 2017
June 30, 2016
Total Revenue
481,746
3,657,852
1,068,949
5,097,880
Gross Margin
119,208
1,596,383
270,645
1,676,736
Income (loss) from operations
(1,085,646)
895,452
(2,039,869)
381,848
Comprehensive income (loss)
(1,087,497)
885,301
(2,029,552)
427,009
Basic and diluted income (loss) per share
(0.01)
0.02
(0.03)
0.01
Naturally Splendid CEO Dave Eto states, " The second quarter performed as expected with declining bulk sales but increasing retail sales. We will stay focused on our strategy to expand retail sales both domestically and internationally with NATERA(R), CHII(TM), PawsitiveFX(TM) and PROsnack brands. I will provide further updates to these and other projects as they mature."
1. Sales
-Japan – samples for the Japanese Customs have been submitted and are awaiting approval for three initial products, two CBD capsules and one energy gum. Once approved, NSE can begin ecommerce sales through First Step Japan. We are hopeful sales will begin in Q3 or Q4. Once these three products are launched, future products will be launched in sets of three thus allowing for more effective project management with Japanese Customs.
-Germany – Soletek Amazon ecommerce site is completed and waiting for listing to begin selling NSE products in Q3.
-Australia – will be opening its domestic borders to imports of hemp products November 1, 2017. In anticipation, advanced discussions to import NATERA(R) branded products into Australia have begun with a major distributor with access to five consumer sectors. NATERA(R) will be represented at the Fine Food Show in Sydney, Australia Sept 11-14, 2017.
-NATERA(R) – 37 Overwaitea Food Group stores in BC along with Urban Fare, Donald's Markets and IGA stores in BC carry our products and this list continues to grow each week.
-Alan Maddox is now leading North American sales for NSE and is presenting both NATERA(R) & PROsnack products to existing PROsnack clients which represents over 1,000 stores in Canada and the US.
-Launching eleven new products the CHFA East in Toronto, September 16 & 17, 2017:
NATERA(R)369 Chocolate Banana & Vanilla Caramel
NATERA(R) Organic; whole & toasted seeds, protein, oil, flour
NATERA(R) Salted and Maple hemp seeds in 227g sizes
NATERA(R) Conventional hemp oil
PawsitiveFX(TM) Conventional hemp oil
2. Co-packing
-The main packaging line has expanded to two shifts per day, five days per week to meet our clients needs as their products enter retail markets both domestically and internationally
-We have additional partners interested in utilizing our facility as we work towards HACCP approval in Q3 which will further expand production on the main zipper line and the other two packaging lines.
3. Acquisition
-Prosnack cost savings will begin in Q3 2017 and extend into Q1 2018 as strategic fixed cost allocations are finalized.
Mr. Dave Eto adds, "Other acquisition targets have been identified and researched. Our focus is to secure those transactions that do not strain share dilution and are complimentary to NSE strategic focus."
Naturally Splendid's unaudited condensed financial statements and management's discussion and analysis have been filed on Naturally Splendid's profile on the SEDAR website.
About Naturally Splendid Enterprises Ltd.
Naturally Splendid is a biotechnology and consumer products company that is developing, producing, commercializing, and licensing an entirely new generation of plant-derived, bioactive ingredients, nutrient dense foods, and related products. Naturally Splendid is building an expanding portfolio of patents (issued and pending) and proprietary intellectual property focused on the commercial uses of industrial hemp and non-psychoactive cannabinoid compounds in a broad spectrum of applications.
Naturally Splendid currently has four innovative divisions:
(1)BIOTECHNOLOGY – Focused on three major platforms:
(1)Proprietary HempOmega(TM) encapsulation
(2)Extraction and formulation with Cannabidiol (CBD)
(3)Hemp and plant-based proteins.
-POS-BPC Facility – a 12,000-square-foot facility jointly owned by NSE 51%/ 49% POS Bio-Sciences, offers commercial-scale custom processing solutions for functional foods and natural health.
(2) CONSUMER PRODUCTS –
-NATERA(R) – brand of retail hemp and superfood products distributed throughout North America, Asia and Europe.
-Prosnack Natural Foods Inc. (Elevate Me(TM)) – lifestyle brand of heathy meal replacement products distributed throughout North America.
-Chi Hemp Industries Incorporated (CHII) – e-commerce platform for natural and organic hemp products.
-PawsitiveFX(R) – topical pet care products.
-NATERA(R)CBD – retail hemp-based cannabinoid nutraceutical and cosmeceutical products distributed in Asia.
-NATERA(R)Skincare -brand of retail hemp based cosmeceutical products.
(3) NATERA(R) Ingredients – bulk ingredients including HempOmega(TM).
(4) Co-Packaging/Toll-Processing – packaging for house-brands (NATERA(R) and CHII) and third-party partners.
For more information e-mail info@naturallysplendid.com or call Investor Relations at 604-673-9573
On Behalf of the Board of Directors
Mr. Dave Eto
CEO, Director
Contact Information
Naturally Splendid Enterprises Ltd.
(NSP – TSX Venture; NSPDF – OTCQB; 50N Frankfurt)
#108-19100 Airport Way
Pitt Meadows, BC, V3Y 0E2
Office: (604) 465-0548
Fax: (604) 465-1128
E-mail: info@naturallysplendid.com
Website: www.naturallysplendid.com
Forward-Looking Statements
Information set forth in this news release contains forward-looking statements that are based on assumptions as of the date of this news release. These statements reflect management's current estimates, beliefs, intentions and expectations. They are not guarantees of future performance. Naturally Splendid cautions that all forward looking statements are inherently uncertain and that actual performance may be affected by a number of material factors, many of which are beyond Naturally Splendid's control including, Naturally Splendid's ability to complete the acquisition of Prosnack, complete all or any of the proposed private placement financing, Naturally Splendid's ability to compete with large food and beverage companies; sales of any potential products developed will be profitable; sales of shelled hemp seed will continue at existing rates or increase; the ability to complete the sales of all bulk hemp seed purchase orders; and the risk that any of the potential applications may not receive all required regulatory or legal approval. Accordingly, actual and future events, conditions and results may differ materially from the estimates, beliefs, intentions and expectations expressed or implied in the forward-looking information. Except as required under applicable securities legislation, Naturally Splendid undertakes no obligation to publicly update or revise forward-looking information.
NEITHER TSX VENTURE EXCHANGE NOR ITS REGULATION SERVICES PROVIDER (AS THAT TERM IS DEFINED IN THE POLICIES OF THE TSX VENTURE EXCHANGE) ACCEPTS RESPONSIBILITY FOR THE ADEQUACY OR ACCURACY OF THIS RELEASE.
Click here to connect with Naturally Splendid (TSXV:NSP) to receive an Investor Presentation.
Source: naturallysplendid.com
Investing News Network websites or approved third-party tools use cookies. Please refer to the cookie policy for collected data, privacy and GDPR compliance. By continuing to browse the site, you agree to our use of cookies.