Naturally Splendid Engages Industry Expert in R&D Food Development to Advisory Board Member
Jul. 12, 2018 08:59AM PST
Cannabis Investing News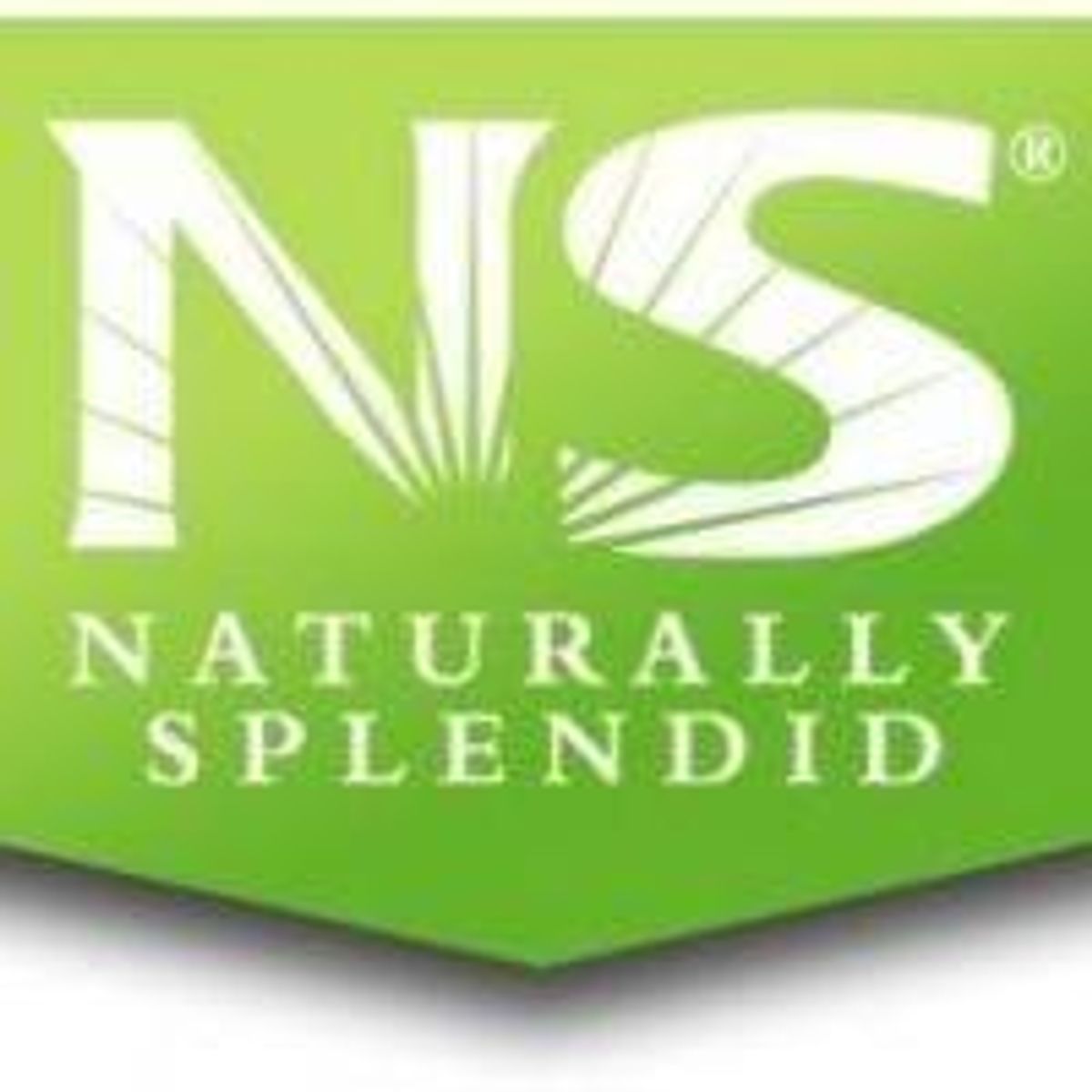 Naturally Splendid (TSXV:NSP) is pleased to announce Mr. Kevin Flanagan as Lead Food Scientist assisting the Product Development Team. Mr. Flanagan has also been appointed to Naturally Splendid's Advisory Board.
Naturally Splendid (TSXV:NSP) is pleased to announce Mr. Kevin Flanagan as Lead Food Scientist assisting the Product Development Team. Mr. Flanagan has also been appointed to Naturally Splendid's Advisory Board.
With the ever-growing commitment to Private Label, Contract Manufacturing, NSE has added Mr. Kevin Flanagan to its Advisory Board. This allows us to continue the success of building the manufacturing portion of our business in a diversified manner, adding to the increased sales of our branded items domestically and internationally.
Mr. Flanagan is a Food Science & Technology Innovation Specialist with over 35 years of experience across a broad range of food categories, ingredients, products and process technologies with some of the largest food manufactures in North America including McCain Foods Limited, with sales of $8.5B in 2017. His strengths are problem solving, New Product Development, Product Launch, Innovation Process Management, Food Regulatory Process Management, Food Product & Process Development, Quality Improvement Technology, as well as Technical Service to Clients and Customers.
Mr. Flanagan's role at McCain Foods Limited, where he held the position of Director Food Science, included; Research & Development; Scientific and Regulatory Affairs; Intellectual Property; Private Label Manufacturing and Corporate Intelligence Management. Mr. Flanagan's role was global in focus and execution as General Manager of the Corporate R&D Centre, leading a team of 25 scientists and technologists. He focused on key customer engagement, custom product development and providing global technical service for processing and food product innovation.
Prior to being named Director of Food Science for McCain, Mr. Flanagan held the position of Director, Research & Development at McCain where he directed multiple R&D Teams engaged in experimental development and innovation of Pizza, Bakery, Frozen Dessert, Juice and Beverage Products, as well as Food Safety Development and technical support for processed & prepared foods factories in Canada and around the world.
Mr. Flanagan's notable achievements at McCain include record growth, record earnings and record profits resulting from award winning category leading products.
In addition to his distinguished career at McCain Foods, Mr. Flanagan was Vice President of Food Technology for National Sea Products Limited where he was in charge of Scientific Research & Experimental Development of category leading innovations in seafood, appetizers, frozen prepared meals, novel packaging for seafood and even developed and operated a category leading highly profitable chicken product line. Leading a team of Scientists, Chefs and Food Technologists, he provided world class New Product Development for hundreds of products marketed around the world. National Sea continues to prosper as the High Liner Corporation.
Mr. Flanagan states, "It has been a pleasure to work with the Naturally Splendid team to date. I have a long history with the current Executive VP of Sales Mr. Alan Maddox and it is with great enthusiasm that I reunite our business relationship. I am passionate about quality & processing innovation, food safety and am committed to improving public health via effective nutrition labeling and education. As a Food Industry Innovator, I'm very proud of an exceptional new product launch record. My strengths are extended into team building and product quality, always tempered by common sense and a keen eye on the bottom line."
Naturally Splendid CEO Mr. Douglas Mason states, "Kevin's extensive food development acumen and manufacturing facility experience will be a significant asset to the Company in his roles as Lead Food Scientist and Advisory Board Member. His proven track record in product development and maximizing facility logistics will become increasingly important as we continue to expand operations and product offerings. We are at the crossroads of product innovation and new global market opportunities in the exciting market of hemp foods, cannabis extracts and innovative nutritional bar offerings. The addition of Kevin further solidifies the execution of our corporate strategy as we continue to add new clients and penetrate additional markets. Having two ex McCain executives involved in our company shows the seriousness of growing both food service and retail sales through product development at NSE through direct sales and added distribution to the mass market, moving us from a batch manufacturer to process manufacturing. We welcome Kevin to the Naturally Splendid Team."
About Naturally Splendid Enterprises Ltd.
Naturally Splendid is a biotechnology and consumer products company that is developing, and we are producing, commercializing, and licensing an entirely new generation of plant-derived, bioactive ingredients, nutrient dense foods, and related products. Naturally Splendid is building an expanding portfolio of patents (issued and pending) and proprietary intellectual property focused on the commercial uses of industrial hemp and marijuana cannabinoid compounds in a broad spectrum of applications.
Naturally Splendid currently has four innovative divisions:
(1) BIOTECHNOLOGY – Focused on three major platforms:
Proprietary HempOmega™ encapsulation
Extraction and formulation with Cannabidiol (CBD)
Hemp and plant-based proteins.
(2) CONSUMER PRODUCTS –
NATERA® – brand of retail hemp and superfood products distributed throughout North America, Asia and Europe.
Prosnack Natural Foods Inc. (Elevate Me™) – lifestyle brand of healthy meal replacement products distributed throughout North America.
Chi Hemp Industries Incorporated (CHII) – e-commerce platform for natural and organic hemp products.
PawsitiveFX® – topical pet care products.
NATERA®CBD – retail hemp-based cannabinoid nutraceutical and cosmeceutical products distributed in Asia.
NATERA®Skincare – brand of retail hemp based cosmeceutical products.
(3) NATERA® Ingredients – bulk ingredients including HempOmega™.
ACI Foods is a science-based, industrial hemp seed processing business located in Abbotsford, BC. Listed as the only strictly organic hemp seed processor in North America
(4) Co-Packaging/Toll-Processing – packaging for house-brands (NATERA® and CHII) and third-party partners.
For more information e-mail info@naturallysplendid.com or call Investor Relations at 604-673-9573
On Behalf of the Board of Directors
Mr. Douglas Mason
CEO, Director
Contact Information
Naturally Splendid Enterprises Ltd.
(NSP – TSX Venture; NSPDF – OTCQB; 50N Frankfurt)
#108-19100 Airport Way
Pitt Meadows, BC, V3Y 0E2
Office: (604) 465-0548
Fax: (604) 465-1128
E-mail: info@naturallysplendid.com
Website: www.naturallysplendid.com
Forward-Looking Statements
Information set forth in this news release contains forward-looking statements that are based on assumptions as of the date of this news release. These statements reflect management's current estimates, beliefs, intentions and expectations. They are not guarantees of future performance. Naturally Splendid cautions that all forward looking statements are inherently uncertain and that actual performance may be affected by a number of material factors, many of which are beyond Naturally Splendid's control including, Naturally Splendid's ability to compete with large food and beverage companies; sales of any potential products developed will be profitable; sales of shelled hemp seed will continue at existing rates or increase; the ability to complete the sales of all bulk hemp seed purchase orders; and the risk that any of the potential applications may not receive all required regulatory or legal approval. Accordingly, actual and future events, conditions and results may differ materially from the estimates, beliefs, intentions and expectations expressed or implied in the forward-looking information. Except as required under applicable securities legislation, Naturally Splendid undertakes no obligation to publicly update or revise forward-looking information.
NEITHER TSX VENTURE EXCHANGE NOR ITS REGULATION SERVICES PROVIDER (AS THAT TERM IS DEFINED IN THE POLICIES OF THE TSX VENTURE EXCHANGE) ACCEPTS RESPONSIBILITY FOR THE ADEQUACY OR ACCURACY OF THIS RELEASE.
Click here to connect with Naturally Splendid (TSXV:NSP) for an Investors Presentation. 
Source: globenewswire.ca
Investing News Network websites or approved third-party tools use cookies. Please refer to the cookie policy for collected data, privacy and GDPR compliance. By continuing to browse the site, you agree to our use of cookies.