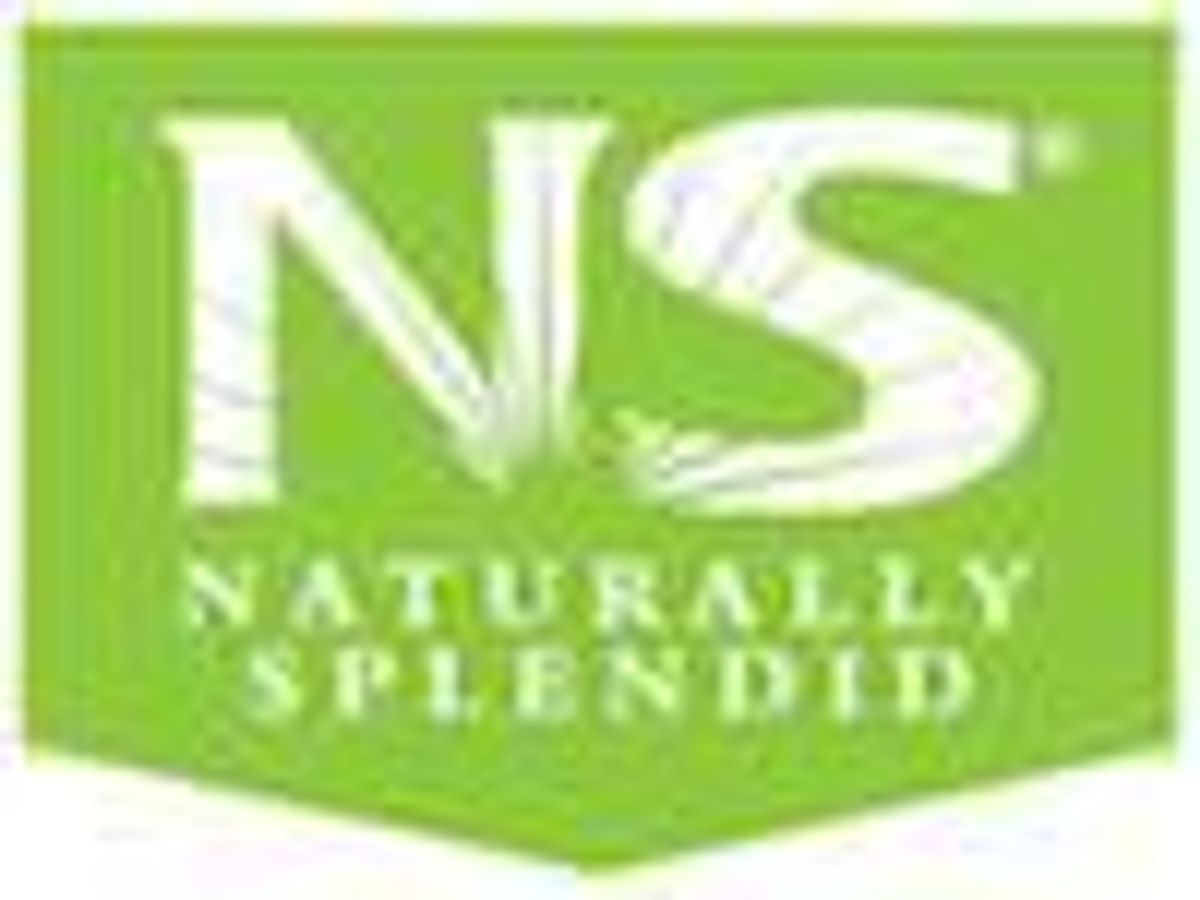 Naturally Splendid Enterprises Ltd. ("Naturally Splendid" or "NSE") (TSXV:NSP) is pleased to announce the terms of a private placement for up to $3.2 million comprising of up to 10,000,000 units (each a "Unit") at a price of $0.32 per Unit (the "Offering").
Naturally Splendid Enterprises Ltd. ("Naturally Splendid" or "NSE") (TSXV:NSP) is pleased to announce the terms of a private placement for up to $3.2 million comprising of up to 10,000,000 units (each a "Unit") at a price of $0.32 per Unit (the "Offering").
Each Unit offered will be comprised of one common share of Naturally Splendid and one common share purchase warrant ("Warrant"), with each Warrant entitling the holder to purchase one additional common share at $0.50 per share for a period of two years from the date of the issue. Naturally Splendid will have the right to accelerate the expiry date of the Warrants if, at any time, the average closing price of Naturally Splendid's common shares is equal to or greater than $1.00 for 20 consecutive trading days. In the event of acceleration, the expiry date will be accelerated to a date that is 30 days after Naturally Splendid issues a news release announcing that it has elected to exercise this acceleration right.
There is no minimum amount to the Offering. The Offering will be completed to "accredited investors" pursuant to National Instrument 45-106 – Prospectus and Registration Exemptions ("NI 45-106"), to existing security holders pursuant to BC Instrument 45-534 – Exemption from prospectus requirement from certain trades to existing security holders ("BCI 45-534") and to certain subscribers pursuant to B.C. Instrument 45-536 – Exemptions from prospectus requirement for certain distributions through an investment dealer. The Offering of securities pursuant to BCI 45-534 is being made to existing security holders who held shares of Naturally Splendid on January 24, 2018 (the "Record Date"). Naturally Splendid confirms that there is no material fact or material change regarding Naturally Splendid that has not been generally disclosed. In the event that Naturally Splendid receives subscriptions above the maximum, Naturally Splendid will adjust the subscriptions received on a pro-rata basis.
Proceeds of the Offering will be used for product development, marketing of products and working capital purposes. Naturally Splendid may pay finders a 6% fee in cash and share purchase warrants. Closing of the private placement is subject to TSX Venture Exchange approval.
The securities described herein have not been, and will not be, registered under the United States Securities Act of 1933, as amended, (the "U.S. Securities Act") or any state securities laws, and accordingly, may not be offered or sold within the United States except in compliance with the registration requirements of the U.S. Securities Act and applicable state securities requirements or pursuant to exemptions therefrom. This news release does not constitute an offer to sell or a solicitation of an offer to buy any of Naturally Splendid's securities in the United States.
About Naturally Splendid Enterprises Ltd.
Naturally Splendid is a biotechnology and consumer products company that is developing, producing, commercializing, and licensing an entirely new generation of plant-derived, bioactive ingredients, nutrient dense foods, and related products. Naturally Splendid is building an expanding portfolio of patents (issued and pending) and proprietary intellectual property focused on the commercial uses of industrial hemp and non-psychoactive cannabinoid compounds in a broad spectrum of applications.
Naturally Splendid currently has four innovative divisions:
(1)BIOTECHNOLOGY – Focused on three major platforms:
(1)Proprietary HempOmega(TM) encapsulation
(2)Extraction and formulation with Cannabidiol (CBD)
(3)Hemp and plant-based proteins.
– POS-BPC Facility – a 12,000-square-foot facility jointly operated by NSE 51% / 49% POS Holdings, offers commercial-scale custom processing solutions for functional foods and natural health.
(2) CONSUMER PRODUCTS –
– NATERA(R) – brand of retail hemp and superfood products distributed throughout North America, Asia and Europe.
– Prosnack Natural Foods Inc. (Elevate Me(TM)) – lifestyle brand of heathy meal replacement products distributed throughout North America.
– Chi Hemp Industries Incorporated (CHII) – e-commerce platform for natural and organic hemp products.
– PawsitiveFX(R) – topical pet care products.
– NATERA(R)CBD – retail hemp-based cannabinoid nutraceutical and cosmeceutical products distributed in Asia.
– NATERA(R)Skincare – brand of retail hemp based cosmeceutical products.
(3) NATERA(R) Ingredients – bulk ingredients including HempOmega(TM).
(4) Co-Packaging/Toll-Processing – packaging for house-brands (NATERA(R) and CHII) and third-party partners.
For more information e-mail info@naturallysplendid.com or call Investor Relations at 604-673-9573
On Behalf of the Board of Directors
Mr. Douglas Mason
CEO, Director
Contact Information
Naturally Splendid Enterprises Ltd.
(NSP – TSX Venture; NSPDF – OTCQB; 50N Frankfurt)
#108-19100 Airport Way
Pitt Meadows, BC, V3Y 0E2
Office: (604) 465-0548
Fax: (604) 465-1128
E-mail: info@naturallysplendid.com
Website: www.naturallysplendid.com
Forward-Looking Statements
Information set forth in this news release contains forward-looking statements that are based on assumptions as of the date of this news release. These statements reflect management's current estimates, beliefs, intentions and expectations. They are not guarantees of future performance. Naturally Splendid cautions that all forward looking statements are inherently uncertain and that actual performance may be affected by a number of material factors, many of which are beyond Naturally Splendid's control including, Naturally Splendid's ability to complete the acquisition of Prosnack, complete all or any of the proposed private placement financing, Naturally Splendid's ability to compete with large food and beverage companies; sales of any potential products developed will be profitable; sales of shelled hemp seed will continue at existing rates or increase; the ability to complete the sales of all bulk hemp seed purchase orders; and the risk that any of the potential applications may not receive all required regulatory or legal approval. Accordingly, actual and future events, conditions and results may differ materially from the estimates, beliefs, intentions and expectations expressed or implied in the forward-looking information. Except as required under applicable securities legislation, Naturally Splendid undertakes no obligation to publicly update or revise forward-looking information.
NEITHER TSX VENTURE EXCHANGE NOR ITS REGULATION SERVICES PROVIDER (AS THAT TERM IS DEFINED IN THE POLICIES OF THE TSX VENTURE EXCHANGE) ACCEPTS RESPONSIBILITY FOR THE ADEQUACY OR ACCURACY OF THIS RELEASE.
Click here to connect with Naturally Splendid Enterprises Ltd. (TSXV:NSP) and receive and Investor Pitch. 
Source: www.thenewswire.com
Investing News Network websites or approved third-party tools use cookies. Please refer to the  cookie policy for collected data, privacy and GDPR compliance. By continuing to browse the site, you agree to our use of cookies.