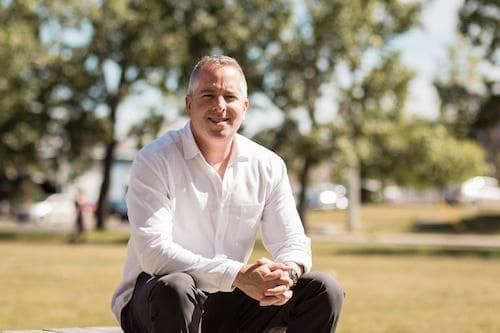 Inner Spirit CEO Darren Bondar believes that his team will be able to replicate its success with the Watch It! franchise with its new Spiritleaf cannabis franchise.
Inner Spirit Holdings (CSE:ISH) CEO Darren Bondar outlines the company's proprietary brands and strategic partnerships.
In the interview below, Bondar explains how the company's low-CAPEX business model allows it to give back to the communities in which it operates.
He also discusses the company's strategic partnerships with Auxly Cannabis Group (TSXV:XLY) and Newstrike Brands (TSXV:HIP), and how they are setting the company up for success. Below is a transcript of our interview with Inner Spirit CEO Darren Bondar. It has been edited for clarity and brevity.
Investing News Network: Please give our investor audience an overview of Inner Spirit and its innovative business model.
Inner Spirit CEO Darren Bondar: Inner Spirit is a franchise retail company targeting the recreational cannabis space. We are not a grower. Our objective is to sell cannabis franchises under the Spiritleaf brand across Canada. We operate under a low-CAPEX business model, which allows us to distribute our own proprietary strains through our Spiritleaf stores as well as brands sourced from local producers.
INN: What are the brands that sit under the Inner Spirit umbrella? How does the company distribute these to consumers?
DB: We are planning to open Spiritleaf-branded stores, which are named after our primary cannabis brand, throughout Canada in our various locations in BC, Alberta, Saskatchewan and hopefully, Manitoba and Ontario. All of our proprietary brands will be distributed directly through our stores. Aside from our Spiritleaf brand, we have four other proprietary brands: Stone Selects, Ruby, Prairie Flower and Spirit Joints.
INN: Please tell us about your partnerships. What is the strategy behind Inner Spirit's partnership strategy?
DB: We have two key partnerships in the cannabis space. Our first partnership is with Auxly, formerly known as Cannabis Wheaton. In addition to their strategic investment and our distribution agreement with them, Auxly is a great strategic partner. They're very connected within the cannabis community and have an interest in 17 licensed producers. As per our agreement, Inner Spirit will be distributing Auxly's brands in all of our stores and in return they will provide us with some of the inputs for our own proprietary cannabis brands.
Our second key partnership is with Newstrike. Newstrike is best known for its collaboration with the Tragically Hip. Our partnership with Newstrike involves integrating their Up Cannabis brand in each of our stores in an area we're calling the "Up Lounge." The lounges will promote Up Cannabis and Canadian music, and will as act as a charity center that will contribute to the Gord Downie and Chanie Wenjack fund. The lounge area will also provide information about indigenous reconciliation.
INN: Inner Spirit has a dedicated commitment to its community. How does that fit into the company's business model?
DB: We believe that it's important for retailers and brands to be invested in the community, and this is an important part of our business model. To align with this mandate, we created the Spirit Fund to support the communities that we operate in. We will be collecting a portion of every sale we make and reinvesting that money back into our communities through donations and grants. Not only do we get to help our community, but it also allows us to promote our brand while complying with the restrictive advertising requirements outlined in the Cannabis Act.
INN: Savvy investors understand the value of a strong and experienced management team. Are there any members of your management team that you would like to highlight?
DB: We have a synergistic team that has worked together for a number of years, and we're all experienced retailers and franchisors. Some of the team has been around for over 10 years and helped build the Watch It! business. We also have an experienced board of directors whose experience is based in the capital markets, legal and retail industries.
CEO interviews are part of investor education campaigns for clients advertising on the Investing News Network. Important news is contextualized by CEOs, and the resulting interviews are disseminated to the Investing News Network audience because they have value to market watchers.
The Investing News Network interviews a CEO for an understanding of their perspective on the company, the investment potential of the company and market news related to the company. The information contained here is for information purposes only and is not to be construed as an offer or solicitation for the sale or purchase of securities.