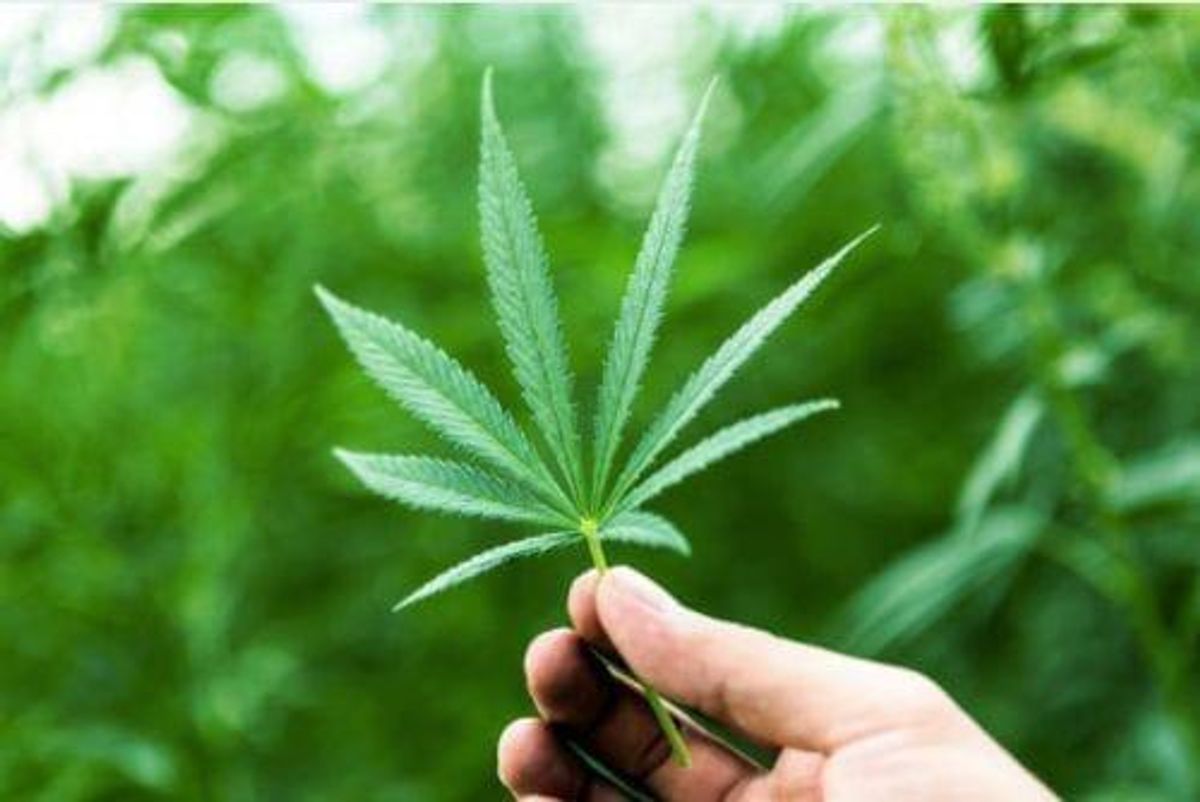 The Investing News Network rounds up some of the biggest company and market news in the cannabis market for the past trading week.
During the past trading week (December 10 to 14), the movement of a new farm bill which will open the hemp market in the US continued in the Senate and House.
An update from Aphria (NYSE:APHA,TSX:APHA) in the midst of a short seller attack also made headlines throughout the week alongside a few updates from fellow Canadian cannabis producers.
Here's a closer look at what some of the biggest news was during last week's trading period.
The US House of Representatives approved a finalized version of a US$867 billion farm bill, passed by the Senate on Tuesday (December 11), which now puts it closer to becoming law. The bill will act as a key to opening the hemp and derivatives market in the US.
Senate Majority Leader Mitch McConnell (R-KY) has been a big supporter of the market and what it could to farmers in his representative state.
Several cannabis-related companies have announced intentions to pursue plays in this market, with research from Brightfield Group of Chicago showing the North American CBD from hemp industry could be worth US$22 billion by 2022.
Investors await Aphria response
Canadian licensed producer (LP) Aphria (NYSE:APHA,TSX:APHA) is still facing questions raised by a short seller report published at the start of December. The company had promise a rebuttal to every element of the short seller report was on its way.
On Friday (December 14), BNN Bloomberg reported Aphria will share its response once it completes an internal review of the company.
"We have full confidence in the work being done by the special committee's independent directors and their independent advisors to review and confirm the company's record," an Aphria spokesperson said in reference to a special grouping made by Aphria to investigate the deals called into question by the short sellers Quintessential Capital Management and Hindenburg Research.
Since the first report was published on December 3, shares of Aphria have decreased in value 7.37 percent. The stock opened on Friday with a price of C$6.86.
Market update
Following the opening of the cannabis market in Mexico, on Monday (December 10) Aurora Cannabis (NYSE:ACB,TSX:ACB) announced it was purchasing a local importer in an all stock deal.
Aurora will complete the purchase of Farmacias Magistrales, a pharmaceutical laboratory based in Mexico City, by way of its own shares at a price not yet confirmed set to be determined "on a valuation of the proforma distribution revenue projections of Farmacias."
Aurora's interest in the Mexican venture comes after the LP confirmed an exclusive partnership to import Aurora's medical cannabis product.
Fellow LPs HEXO (TSX:HEXO) and Organigram Holdings (TSXV:OGI) issued new financial results for investors to gauge the progress of the company's following the legalization of recreational cannabis in Canada.
"The importance of 2018 can not be overstated for Organigram as well as the industry," Greg Engel, CEO of Organigram, said in a statement to investors.
As part of its 2018 fiscal and Q4 results, Organigram reported net income of C$20.5 million in 2018. The company informed shareholders of its expectations moving into 2019:
Fiscal 2019 sales will be dominated by adult recreational use revenue and the Company estimates that Q1, 2019 sales will exceed that of the full year for fiscal 2018, despite only a portion of Q1, 2019 including adult recreational use market sales. Further, the Company expects that Q2, 2019 sales will exceed Q1, 2019 sales based on purchase orders received to date.
Meanwhile, HEXO generated C$6.7 million in revenue during Q1 of its fiscal 2019, with adult-use product representing C$5.2 million in sales.
HEXO disclosed, during the quarter, 90 percent of its recreational product was allocated to Quebec while the remaining 10 percent was split between Ontario and BC.
Don't forget to follow us @INN_Cannabis for real-time news updates!
Securities Disclosure: I, Bryan Mc Govern, hold no direct investment interest in any company mentioned in this article.
---
** This article is updated each week. Please scroll to the top for the most recent information**
Cannabis Weekly Round-Up: Cronos Secures Altria Investment
By Bryan Mc Govern, December 7, 2018
During the past trading week (December 3 to 7), the company behind Marlboro cigarettes made a US1.8 billion investment in a cannabis company.
The turbulent ride for Aphria (NYSE:APHA,TSX:APHA) investors as part of a pair of short seller reports also made headlines throughout the week alongside an executive request pursuing NASDAQ listing.
Here's a closer look at what some of the biggest news was during last week's trading period.
Cronos obtains coveted deal with Altria
On Friday (December 7), Canadian licensed producer (LP) Cronos Group (NASDAQ:CRON,TSX:CRON) announced it had secured an investment deal from Altria Group (NYSE:MO).
As part of the deal, Altria will gain shares of Cronos to obtain a 45 percent ownership interest in the cannabis company. Through additional options, Altria is allowed to increase its stake to 55 percent.
During the week, Cronos confirmed talks were in development but at the time said no assurance could be made regarding the deal.
Mike Gorenstein, CEO of Cronos, said Altria is the right partner for his company. He added that the money from the investment will be used to "expand our global infrastructure and distribution footprint, while also increasing investments in [research and development] R&D and brands that resonate with our consumers."
Altria faces challenges as its revenues decline and its market projections faced pressures from low sales.
According to CNN Business, Altria's shares have dipped 25 percent so far in the year while the company is projected to report a revenue growth of "only about 1 [percent] this year and in 2019."
Cronos ends up beating fellow cannabis companies for the deal, as this wasn't the first time the parent company of Marlboro cigarettes maker Philip Morris USA was linked to the marijuana space.
In October, a report appeared connecting the cigarette producer with Aphria for some version of a partnership.
"Investing in Cronos Group as our exclusive partner in the emerging global cannabis category represents an exciting new growth opportunity for Altria," Howard Willard, Altria's CEO, said in a statement.
Doug Waterson, CFO and portfolio manager with Faircourt Asset Management and manager of the Ninepoint UIT Alternative Health Fund, had previously told the Investing News Network he expected tobacco's play in to cannabis to be more complicated than alcohol or pharmaceuticals.
"Tobacco you would think … they have their own baggage obviously to deal with," Waterson said. "I would say it's more important to them to do a deal but it's also probably more difficult just politically, [with] shareholders, everything. It's a challenging thing."
Aphria and partners targeted by short sellers
On Monday (December 3), Quintessential Capital Management and Hindenburg Research published a report and issued a presentation on faults they discovered and allegations raised against the way Aphria had gone about acquiring its Latin American assets.
In the report, the firm states that the research makes it believe that "Aphria is part of a scheme orchestrated by a network of insiders to divert funds away from shareholders into their own pockets."
In September, Aphria closed a transaction acquiring the Latin American assets of Scythian Biosciences, now known as Sol Investments (CSE:SOL). These included facilities, licenses to operate and other assets in Colombia, Jamaica, Argentina and Brazil.
The report argued Aphria had spent over C$700 million in "worthless" assets.
Gabriel Grego, founder of Quintessential Capital Management, has said he welcomes legal action from Aphria or the fellow companies listed in the report. Grego said of the allegations and the report:
The game is they seem to go out, buy themselves very cheaply some companies in emerging markets and then sell them again, first to Scythian and then to Aphria for gigantic valuations and we believe this has not been disclosed properly to investors.
Aphria has defended itself throughout the week and even announced an independent group to investigate the purchases. However, the market has sold off on the stock of the Canadian producer.
Since Monday, the stock has suffered a turbulent ride with an immediate decrease, reaching a low of C$4.87 on Wednesday (December 5). As of 12:30 p.m. EST on Friday, Aphria shares are up 4.90 percent from its previous close to C$7.92.
If you got Aphria stock $APHA any time in the last two years, and held, you are losing money. If you got in around legalization, you are down 80%. pic.twitter.com/Y3dNqCZr76

— Chris Goodwin (@ChrisGoodwin79) December 6, 2018
On Thursday (December 6), Hindenburg Research continued its attack on Aphria by publishing a second independent report now focussing on similar alleged irregularities with Aphria's US partner Liberty Health Sciences (CSE:LHS).
"At this point, we think the responsibility is on management to earn back shareholder trust and begin making all the beneficiaries of these shell transactions, discounted private placements, and related deals fully transparent," the new report indicated.
Hindenburg Research focussed on the acquisition of a Florida property by Liberty, which involves some of the same role players from the Aphria and Sol Investments situation.
"Liberty takes the unconfirmed allegations contained in the Report very seriously and will provide updates as they relate to this matter in due course," the US company said in a statement in response to the report.
Aleafia chairman asks for support on consolidation move for NASDAQ listing
Aleafia Health's (TSXV:ALEF) chairman Julio Fantino penned a letter to investors asking for shareholder support in a pursuit for a NASDAQ listing.
Fantino told shareholders in a letter that in order to obtain a NASDAQ listing the Canadian LP may have to consolidate its shares to meet the minimum share price requirement from the exchange.
"Successfully listing on a major US stock exchange would broaden Aleafia's shareholder base, and increase appeal to institutional investors," Fantino wrote.
In the letter, the chairman presented his case by sharing the following points:
Aleafia will only pursue a share consolidation if it is deemed necessary to meet NASDAQ requirements. This resolution simply allows the flexibility to pursue this option at an advantageous time for Aleafia's shareholders.
If a share consolidation is enacted, it will not have an effect on the percentage ownership of each individual shareholder or the company.
We may not need to pursue a consolidation.
Since the announcement on Monday the share price for the company has dropped over 11 percent in value.
Don't forget to follow us @INN_Cannabis for real-time news updates!
Securities Disclosure: I, Bryan Mc Govern, hold no direct investment interest in any company mentioned in this article.
Investing News Network websites or approved third-party tools use cookies. Please refer to the cookie policy for collected data, privacy and GDPR compliance. By continuing to browse the site, you agree to our use of cookies.