Ayurcann Holdings Corp. ( CSE: AYUR ) (the " Company " or " Ayurcann "), a Canadian extraction company specializing in the processing of cannabis and hemp for the production of oils and various derivative products, is pleased to unveil further details of its Phase 2 expansion plans.
Ayurcann has commenced trading on the Canadian Securities Exchange (" CSE ") on April 8, 2021 and subsequently announced a private placement of up to $500,000 (" Financing "), as per the Company's press release dated April 12, 2021. The proceeds of the Financing are intended to be used to further pursue Phase 2 of the expansion of the production capacity of the Company's Pickering facility.
Following the closing of the Financing, the Company expects to continue the Phase 2 expansion, which is intended to increase the extraction capacity of the facility by 50% from 200,000 kgs to 300,000 kgs of biomass on an annualized basis. Ayurcann has continued to consistently secure over 1,000 kgs of hemp biomass and 1,000 kgs of cannabis biomass on a bi-weekly basis through multiple suppliers at attractive prices, and the Company estimates the increased production and current inventory translates to potential revenue of approximately $1 million per month.
This supply schedule currently enables the Company to produce over 300 kgs of high-quality distillate on a monthly basis, which may be used for bulk wholesale sales, or to produce higher margin value-added cannabis 2.0 concentrate products such as vaporizing pens, topicals, and edibles for our B2B clients.
Igal Sudman, CEO of Ayurcann, commented, "We wish to thank our shareholders for their support as we've made our successful debut on the CSE. We believe this is an opportune time to showcase the progress that we've made over the last several years and to highlight the steps we're taking to aggressively accelerate sales." Mr. Sudman continued: "We believe that our current facility offers one of the larger extraction capacities among the Canadian LPs and completion of our Phase 2 expansion plans will allow us to service more customers, which, we believe, will help increase revenues."
For further information, please contact:
Igal Sudman, Chairman and CEO
Ayurcann Holdings Corp.
Tel: 416-720-6264
Email: igal@xtrx.ca
Investor Relations:
Ryan Bilodeau
Tel: 416-910-1440
Email: ir@ayurcann.com
About Ayurcann Holdings Corp.:
Ayurcann is a leading post-harvest solution provider with a focus on providing and creating custom processes and pharma grade products for the adult use and medical cannabis industry in Canada. Ayurcann is striving to become a partner of choice for leading Canadian cannabis brands by providing best-in-class, proprietary services including ethanol extraction, formulation, product development and custom manufacturing.
Neither the Canadian Securities Exchange nor its Regulation Services Provider have reviewed or accept responsibility for the adequacy or accuracy of this release.
Certain statements included in this press release constitute forward-looking information or statements (collectively, "forward-looking statements"), including those identified by the expressions "anticipate", "believe", "plan", "estimate", "expect", "intend", "may", "should" and similar expressions to the extent they relate to the Company or its management. The forward-looking statements are not historical facts but reflect current expectations regarding future results or events. This press release contains forward looking statements, including but not limited to statements relating to the Company's expansion plans and future production capacity. These forward-looking statements are based on current expectations and various estimates, factors and assumptions and involve known and unknown risks, uncertainties and other factors.
Forward-looking statements are not guarantees of future performance and involve risks, uncertainties and assumptions which are difficult to predict. Factors that could cause the actual results to differ materially from those in forward-looking statements include, but are not limited to, failure to obtain regulatory approval, ability to increase production at the Company's facilities, the continued availability of capital and financing, and general economic, market or business conditions. Forward-looking statements contained in this press release are expressly qualified by this cautionary statement. These statements should not be read as guarantees of future performance or results. Such statements involve known and unknown risks, uncertainties and other factors that may cause actual results, performance or achievements to be materially different from those implied by such statements. Although such statements are based on management's reasonable assumptions, there can be no assurance that the statements will prove to be accurate or that management's expectations or estimates of future developments, circumstances or results will materialize. Although the Company has attempted to identify important risks, uncertainties and factors which could cause actual results to differ materially, Further, there may be others that cause results not to be as anticipated, estimated or intended and such changes could be material. Public health crises, including the ongoing novel coronavirus (COVID-19) pandemic, could have significant economic and geopolitical impacts that may adversely affect the Company's business, financial condition and/or results of operations.  The Company assumes no responsibility to update or revise forward-looking information to reflect new events or circumstances unless required by law. Readers should not place undue reliance on the Company's forward-looking statements.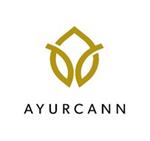 News Provided by GlobeNewswire via QuoteMedia
Keep reading...
Show less
New findings suggest the COVID-19 pandemic, combined with expanded state legalization, has attracted new consumers to the category and accelerated cannabis acceptance and adoption.
YouGov study indicates the number of current cannabis consumers has increased 56% within just two years compared to the 16% of Americans who reported current consumption in 2018.
23% of current consumers say they tried cannabis for the first time within the past year.
More than half of cannabis consumers say they will purchase or try a new product or format this 420, indicating that the holiday is becoming increasingly focused on exploration and trial.
Cresco Labs (CSE:CL) (OTCQX:CRLBF) ("Cresco Labs" or the "Company"), a vertically integrated multistate operator and the number one U.S. wholesaler of branded cannabis products, released the results of a survey today showing one in four Americans currently consume cannabis, reporting they've tried some form of cannabis within the past twelve months. That's a significant increase since 2018* when just 16% of U.S. adults reported current consumption, representing a 56% increase in just two years. What's more, 23% of current cannabis consumers say they tried cannabis for the first time over the past year, suggesting the COVID-19 pandemic, combined with expanded state legalization, has rapidly accelerated cannabis acceptance and adoption in America.
This press release features multimedia. View the full release here: https://www.businesswire.com/news/home/20210420005460/en/
Sunnyside conducted a nationwide survey in partnership with YouGov that found 25% of Americans now consume cannabis; consumption up 56% since 2018. (Photo: Business Wire)
These findings are part of a national study conducted by global public opinion and data company YouGov in partnership with Sunnyside , the national retail dispensary brand of Cresco Labs . The study, conducted in March 2021, examined cannabis consumption, attitudes and purchase behaviors of nearly 5,000 Americans representative of the U.S. population.
Key findings from the study indicate that cannabis is attracting new consumers from a variety of demographics:
44% of cannabis-consuming parents with children under 18 tried it for the first time in the past year.
43% of Seniors (65+) who consume cannabis tried it for the first time in the past year.
Men and women are consuming cannabis equally as often during the year, month, week or day.
62% of women believe that the 420 holiday is no longer only for "stoners" or heavy cannabis consumers.
62% of parents who consume cannabis believe celebrating 420 has become more acceptable.
" We were curious to learn how current conditions have impacted consumer attitudes and cannabis consumption behaviors ahead of what we expect to be an unprecedented 420 celebration," said Cris Rivera, SVP of Customer Experience at Cresco Labs. "Whether it's the stressors of a global pandemic, quality of life enhancement, or increased accessibility due to expanded state legalization, the industry is ready to meet these new consumers to introduce them to its precisely dosed lab-tested products, safe and professional packaging, and welcoming retail locations."
New Mexico became the 18 th state to enact legislation to regulate cannabis for adult use, on the heels of adult-use legalization announcements from New York, New Jersey and Virginia. A total of 37 states and the District of Columbia, Guam, Puerto Rico and the U.S. Virgin Islands have approved comprehensive, publicly available medical cannabis programs.
According to YouGov, people's cannabis preferences vary by region:
The Northeast is the most likely (64%) to consume cannabis for anxiety/stress relief.
People in the South and West Coast consume cannabis for social occasions more than the rest of the country.
The South is more likely (32%) to consume cannabis for intimacy than the rest of the country.
The Midwest (61%) is consuming edibles and beverages more than the rest of America.
74% of Midwestern consumers, and 64% of all cannabis consumers, believe if more people embraced cannabis, the world would be a better place.
As cannabis legalization continues to sweep the U.S, beliefs and behaviors surrounding 420, once considered a "stoner holiday," are shifting to become much more mainstream and inclusive.
How will America celebrate 420 this year?
57% of cannabis consumers view 420 as a national day of rest, relaxation and wellness.
50% of people 21-54 will try or will consider trying a new product on 420 this year.
60% of young cannabis consumers (21-34) plan to try out a new form of cannabis on 420.
57% of cannabis consuming parents with children under 18 plan to try a new form of cannabis on 420.
46% of men plan to try a new product on 420, while 25% of men plan to shop deals.
20% of women are planning a day of wellness.
53% of cannabis consumers plan to celebrate 420 with others this year, either in person or virtually.
"As one of America's leading retailers of medical and adult-use cannabis products, we are on a mission to normalize and professionalize the shopping experience so consumers feel comfortable and confident adding cannabis to their everyday wellness," said Rivera. "We believe 420 should be a mainstream and inclusive holiday, and this data set shows that people all over America are planning to embrace it in new ways this year."
With 32 dispensaries across seven states including Illinois, Arizona, and Massachusetts, Sunnyside offers one of the largest selections of cannabis on the market—including premium flower, vapes, edibles, concentrates, and medicinal products from the most trusted brands in the cannabis industry. The company is offering discounts, special promotions, and door prizes as its locations across the U.S. Please visit Sunnyside.shop for more details.
* As reported by the National Survey on Drug Use and Health, 2018 .
About Cresco Labs
Cresco Labs is one of the largest vertically integrated, multi-state cannabis operators in the United States. Cresco is built to become the most important company in the cannabis industry by combining the most strategic geographic footprint with one of the leading distribution platforms in North America. Employing a consumer-packaged goods ("CPG") approach to cannabis, Cresco's house of brands is designed to meet the needs of all consumer segments and includes some of the most recognized and trusted national brands including Cresco, Remedi, High Supply, Cresco Reserve, Good News, Wonder Wellness Co., FloraCal and Mindy's Chef Led Artisanal Edibles created by James Beard Award-winning chef Mindy Segal. Sunnyside, Cresco's national dispensary brand, is a wellness-focused retailer designed to build trust, education and convenience for both existing and new cannabis consumers. Recognizing that the cannabis industry is poised to become one of the leading job creators in the country, Cresco provides the industry's first national comprehensive Social Equity and Educational Development (SEED) program designed to ensure that all members of society have the skills, knowledge and opportunity to work in and own businesses in the cannabis industry. Learn more about Cresco Labs at www.crescolabs.com .
Forward Looking Statements
This press release contains "forward-looking information" within the meaning of applicable Canadian securities legislation and may also contain statements that may constitute "forward-looking statements" within the meaning of the safe harbor provisions of the United States Private Securities Litigation Reform Act of 1995. Such forward-looking information and forward-looking statements are not representative of historical facts or information or current condition, but instead represent only the Company's beliefs regarding future events, plans or objectives, many of which, by their nature, are inherently uncertain and outside of the Company's control. Generally, such forward-looking information or forward-looking statements can be identified by the use of forward-looking terminology such as, 'may,' 'will,' 'should,' 'could,' 'would,' 'expects,' 'plans,' 'anticipates,' 'believes,' 'estimates,' 'projects,' 'predicts,' 'potential' or 'continue' or the negative of those forms or other comparable terms. The Company's forward-looking statements involve known and unknown risks, uncertainties and other factors which may cause the Company's actual results, performance or achievements to be materially different from any future results, performance or achievements expressed or implied by the forward-looking statements, including but not limited to those risks discussed under "Risk Factors" in the Company's Annual Information Form for the year ended December 31, 2020 expected to be filed on March 26, 2021, and other documents filed by the Company with Canadian securities regulatory authorities; and other factors, many of which are beyond the control of the Company. Readers are cautioned that the foregoing list of factors is not exhaustive. Because of these uncertainties, you should not place undue reliance on the Company's forward-looking statements. No assurances are given as to the future trading price or trading volumes of Cresco Labs' shares, nor as to the Company's financial performance in future financial periods. The Company does not intend to update any of these factors or to publicly announce the result of any revisions to any of the Company's forward-looking statements contained herein, whether as a result of new information, any future event or otherwise. Except as otherwise indicated, this press release speaks as of the date hereof. The distribution of this press release does not imply that there has been no change in the affairs of the Company after the date hereof or create any duty or commitment to update or supplement any information provided in this press release or otherwise.
View source version on businesswire.com: https://www.businesswire.com/news/home/20210420005460/en/
Media:
Jason Erkes, Cresco Labs
Chief Communications Officer
press@crescolabs.com
Investors:
Jake Graves, Cresco Labs
Manager, Investor Relations
investors@crescolabs.com
For general Cresco Labs inquiries:
312-929-0993
info@crescolabs.com
News Provided by Business Wire via QuoteMedia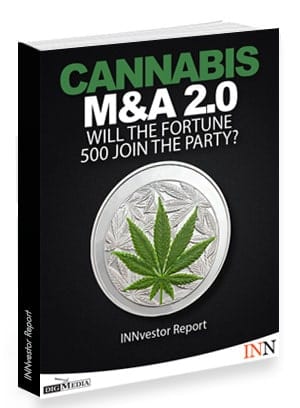 Cannabis - Will The Fortune 500 Join The Party?
Our Exclusive FREE Report Contains Information You NEED To Know About Cannabis Stock Investing!
Keep reading...
Show less