Rio and Friends Commit $1.55 Billion to Pilbara Iron Ore Operations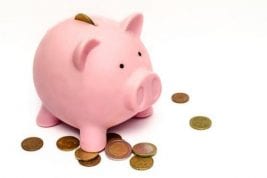 Rio Tinto, in a combined effort with two of its joint venture partners, will invest $1.5 billion in two iron ore projects in the Pilbara region of Western Australia.
In a push to sustain iron ore production capacity at two Pilbara projects, Rio Tinto (ASX:RIO,LSE:RIO,NYSE:RIO) has teamed up with partners on a $1.55-billion investment.
Along with its joint venture partners, Mitsui (TSE:8031) and Nippon Steel & Sumitomo Metal (TSE:5401), Rio Tinto will invest $967 million to develop the Mesa B, C and H deposits at Robe Valley, and $579 million to develop deposits C and D at the existing West Angelas operation.
Robe Valley and West Angelas are two projects that form part of the Robe River joint venture in Western Australia's Pilbara region. Rio owns a 53-percent stake in the joint venture, while Mitsui owns 33 percent and Nippon Steel & Sumitomo Metal owns 14 percent.
Through the investments, Rio will be able to continue producing its "Pilbara Blend," which the company claims is the world's most recognized brand of iron ore, as well as Robe Valley lump and fines products.
Rio Tinto's iron ore chief executive, Chris Salisbury, spoke highly of the investment and the company's ongoing project development in a statement.
"The development at West Angelas will help sustain production of the Pilbara Blend, the industry's benchmark premium iron ore product, while the additional Robe Valley deposits will enable us to continue to provide a highly valued product to our long-term customers across Asia," Salisbury said.
He added, "[t]he approval of these two projects highlights the strong pipeline of development options within our portfolio as we remain focused on our value-over-volume strategy."
Construction at both projects is docketed to start next year, with first ore anticipated in 2021; Rio expects 1,200 jobs to be created through the construction phase. The company's funding for the projects — $820 million representative of its 53-percent stake — makes up part of its existing replacement capital guidance, set to be around $2.7 billion from 2018 to 2020.
Rio has also highlighted that the projects will feature "the latest technology," as 34 existing haul trucks will be retrofitted with autonomous haulage system technology to help provide safety and productivity.
Don't forget to follow us @INN_Resource for real-time updates!
Securities Disclosure: I, Olivia Da Silva, hold no direct investment interest in any company mentioned in this article.