Sixty North Gold CEO: Targeting Gold Production in Early 2020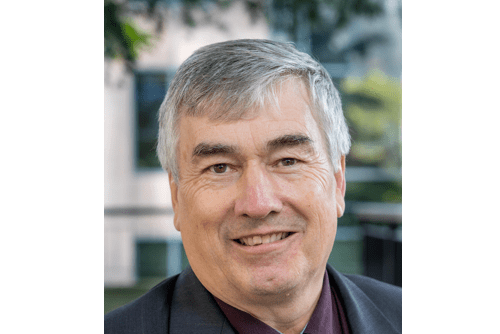 Sixty North Gold CEO Dave Webb discusses the company's plans to bring the Mon gold project back into production.
Sixty North Gold Mining (CSE:SXTY,OTC Pink:SXNTF,FWB:2F4) CEO Dave Webb says the company is refocusing its efforts on bringing the Mon gold project back into production.
The Mon project is located about 45 kilometers north of Yellowknife and 25 kilometers north of the Bluefish hydro-electric power plant. The property is a past producer that is sitting in the Yellowknife gold belt, which has produced over 15 million ounces of gold. The property was last in production in 1989, when Webb and his mining partner established a 100 tonne per day operation.
Sixty North Gold intends to place the mine into production again now that gold prices are on the rise. Webb pointed out that the company has a permitting advantage due to its past-producer status, negating several consulting and environmental restrictions that all mining companies must abide by. The project is currently permitted to install the mine, camp, mill and deposit the waste in a tailing storage facility.
Sixty North Gold hopes to be in production early in 2020. The company is working with the same team that put the Mon project into production in the 1980s and has acquired the equipment necessary to resume operations.
Below is a transcript of our interview with Sixty North Gold CEO Dave Webb. It has been edited for clarity and brevity.
Investing News Network: Please tell us your name, title and ticker symbol.
Sixty North Gold CEO Dave Webb: I'm Dave Webb, the president and CEO of Sixty North Gold. Our symbol is SXTY on the CSE.
INN: Please provide our investor audience with an overview of Sixty North Gold and its Mon gold project in the Northwest Territories.
DW: Sixty North was incorporated to take advantage of restarting the past-producing Mon gold mine in the Northwest Territories. It's located 45 kilometers north of Yellowknife and 25 kilometers north of the Bluefish hydro-electric power plant. This past producer was small but very high-grade.
INN: Are there any recent exploration results that you'd like to highlight?
DW: Recent exploration in the Northwest Territories is focused on gold. The Yellowknife gold belt has produced over 15 million ounces of gold at a 0.5 ounce average grade. The Mon property is known to have a high-grade gold deposit that could potentially host shear-based gold deposits. We discovered a volcanogenic massive sulfide signature in some of the rocks we collected. We call this the VMS target.
INN: Please explain the significance of the 2018 VMS discovery.
DW: The VMS mineralization was first identified in a bio-geochemical survey, where we were taking bark samples off the tree. We found a cluster of trees that had high-grade silver, copper, lead and zinc.
The discovery mine has little fractures of quartz veins that tend to be high-grade. The wall rock, without obvious quartz, has sulfide mineralization that is fractured and averages 22 to 23 million tonnes at 2.9 grams per tonne (g/t) gold. It's economical, according to feasibility and pre-feasibility studies.
We focused on this area with prospecting and uncovered some high-grade samples such as 360 g/t silver, 6 percent lead, 5 percent zinc and 1.5 g/t to 2.5 g/t gold. This year, we decided to trench the surface showings. We've completed a VMS deposit that identified five to six different anomalies that we should go after. One of them was well-exposed, and this is the one we trenched on.
INN: How is Sixty North Gold planning to bring the Mon project back into production?
DW: The Mon gold property can be brought back into production using the same team that did this in the past. The property was discovered in 1937 by Cominco, who found a high-grade quartz vein on the property. Cominco's trenching identified over 5 ounces per tonne gold over five foot widths. The project has seen numerous exploration programs, but in 1989, myself and a mining partner discovered an extension of this and put the property into production at 100 tonnes per day.
We plan on using the same team as well as better equipment, camp, supplies and more modern techniques including electric hydraulic jumbos, low profile scoop trams and underground trucks, to commence production in early 2020.
INN: How does the Northwest Territories compare to other mining jurisdictions?
DW: Mining in any jurisdiction in the world takes extra care. There are added community consultations and environmental restrictions that we have to abide by. The Northwest Territories require this work to be done to proceed with any mining development.
We've already put the effort in and have obtained our permits. We had previously been in production under the same jurisdiction and were grandfathered or fast-tracked to get our permits. We are fully permitted to install the mine, camp, mill and deposit the waste in a tailing storage facility.
INN: What's next for Sixty North Gold, and how does that fit into your long-term goals?
DW: Sixty North has decided to refocus on production. We've spent time and money on exploration and identified some viable targets, including the VMS target. However, we believe that the best way to capitalize on today's gold prices is to bring the mine back into production and start producing gold. That's our goal. We've already acquired scoop trams, trucks, jumbos, compressors, generators and a fully winterized camp. We are partway through to our goal to start production.
---
This interview is sponsored by Sixty North Gold Mining (CSE:SXTY,OTC Pink:SXNTF,FWB:2F4). This interview provides information which was sourced by the Investing News Network (INN) and approved by Sixty North Gold Mining in order to help investors learn more about the company. Sixty North Gold Mining is a client of INN. The company's campaign fees pay for INN to create and update this interview.
The information contained here is for information purposes only and is not to be construed as an offer or solicitation for the sale or purchase of securities. Readers should conduct their own research for all information publicly available concerning the company. Prior to making any investment decision, it is recommended that readers consult directly with Sixty North Gold Mining and seek advice from a qualified investment advisor.
This interview may contain forward-looking statements including but not limited to comments regarding the timing and content of upcoming work programs, receipt of property titles, etc. Forward-looking statements address future events and conditions and therefore involve inherent risks and uncertainties. Actual results may differ materially from those currently anticipated in such statements. The issuer relies upon litigation protection for forward-looking statements. Investing in companies comes with uncertainties as market values can fluctuate.