NuRAN Wireless Executive: Providing Lowest Total Cost of Ownership Solutions for Mobile Networks
Jan. 31, 2019 01:50PM PST
Emerging Technology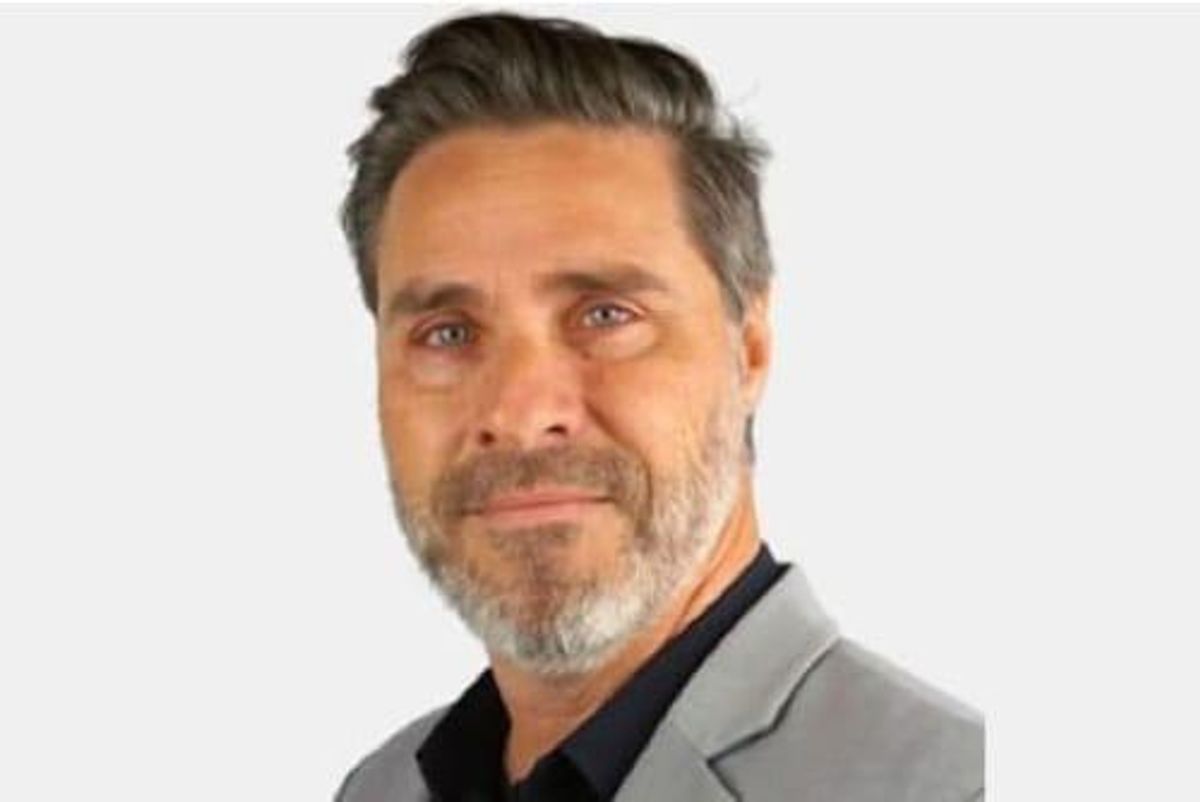 NuRAN Wireless Vice President of Sales and Marketing Francis Letourneau sees vast potential for his company in 2019.
NuRAN Wireless (CSE:NUR,FWB:1RN,OTCMKTS:NRRWF) Vice President of Sales and Marketing Francis Letourneau sees vast potential for his company in 2019.
Through its involvement in Facebook's Telecom Infra project, it has garnered the attention of mobile network operators (MNOs) like the MTN Group (JSE:MTN), VODACOM, Vodafone Group plc. (LSE:VOD) and Orange SA (EPA:ORA). In the interview below, Letourneau discussed these partnerships and the solutions that NuRAN has developed and is in progress of designing.
Below is a transcript of our interview with NuRAN Wireless Vice President of Sales and Marketing Francis Letourneau. It has been edited for clarity and brevity.
Investing News Network: Please give our investor audience an overview of NuRAN and its innovative wireless and mobile technology solutions?
NuRAN Wireless VP of Sales and Marketing Francis Letourneau: NuRAN provides mobile and broadband wireless solutions to connect the unconnected. We have managed to develop equipment with the lowest power consumption in the world, which is also adapted to connect via satellite backhaul. It consumes less than 10 percent of typical 2G requirement on backhaul bandwidth and 3 times as efficient as the closest competition, making NuRAN's solution the lowest total cost of ownership (TCO) for connecting underserved communities.
INN: What is the significance of having the developing world connected through wireless mobile technology? How fast is this market growing?
FL: There are still 4 billion people in the world that do not have any broadband connectivity, and one quarter of those have no connectivity at all. As such, there is a lot of pressure from governments and regulators to have operators bring these people onboard and connected to wireless infrastructure. With limited to no connectivity, people in small or rural communities often have to travel long distances to be able to communicate with other people across phone lines or data.
With access to connectivity, there is an opportunity for new economic growth. Villages will be able to communicate with other villages and start doing business with them. It also opens the path to mobile banking, which is in increased demand from communities in Africa, Southeast Asia and Latin America.
The market for this technology is growing fast. For the last 12 to 18 months, we have seen a lot of market demand coming from mobile network operators (MNOs). Thanks to Facebook, our partner on the Telecom Infra project, of which we are a founding member, we are seeing increased participation from the likes of the MTN Group in Africa and the Middle East, VODACOM, Vodafone Group plc. and Orange SA. All of these companies are now willing to invest in the space. The technology has now been developed to a point that it makes sense for MNOs to deploy it in previously underserved communities.
INN: Please tell us about some of your products. What are the innovative solutions that NuRAN has developed?
FL: We have developed a 2G solution that was purposefully built for these unserved areas as the average revenue per user is fairly low and there is limited to no grid power. This is the lowest TCO equipment in the world and it can be deployed in a matter of hours. It has been tested and validated with a number of large MNOs, where it took only a couple of days to integrate our solutions. It is an attractive solution for the MNOs and other partners in the field.
INN: How is NuRAN commercializing its products in Africa? Please tell us about your recent purchase orders.
FL: The end users for our equipment are the MNOs, to which we supply our products through various partnerships and agreements. For instance, we announced a significant agreement with Africa Mobile Networks (AMN) in June, under which they are purchasing our equipment. We also have partnerships with satellite operators, and are in discussions to deliver solutions to MNOs because, 90 to 95 percent of the time, we backhaul our solution to public networks using satellites. We are developing significant opportunities with potential partners in Asia Pacific, Africa, EMEA (Europe-Middle East-Africa) and Latin America.
There are also system integrators that could become distributors for our solutions. These are companies that deliver passive infrastructure like towers and power, whereas we supply the active infrastructure that would be positioned on the top of the tower.
Ultimately, our commercialization approach is to operate within an ecosystem of partners across the entire connectivity process.
INN: Please tell us about the recently announced investment from the Government of Quebec. How will this impact NuRAN's business?
FL: A technology company needs to operate at the cutting edge of its industry in order to remain competitive. Having analyzed the market, we decided to put together the design for a new product due to launch in 2019, the LiteCell xG. This is a single unit base station that currently supports 2G, 3G and 4G and will support 5G in the future. Once the site is deployed, it can be upgraded by simply conducting a software update. This technology was requested specifically by the MNOs as part of a market survey we conducted and allows us to continue offering the lowest TCO on the market.
We now have an investment commitment from the government of Quebec to support the development of this next generation product. This means that we will be able to keep our products competitive in the MNO space and have access to larger markets in North America, Europe and Asia.
INN: During TIP Summit in London organized by Facebook, NuRAN was mentioned by MTN CTIO Babak Fouladi. How has your relationship with MTN benefited your business?
FL: MTN has been deeply involved with Facebook's Telecom Infra project. During the TIP Summit, Babak Fouladi announced that MTN has committed to deliver up to 4,000 rural sites within the next two years and applauded NuRAN for playing a role in this. We were named during his presentation and the specs that he outlined for their rural, ultra rural and ultra ultra rural sites are based on our technology specs. He has introduced us to their network approval structure, so we now have an MTN-approved solution for rural deployment.
INN: NuRAN announced the introduction of a complementary business model called MNE. Can you tell us more about this?
FL: As our market evolves, we have uncovered that people are looking for companies that can provide an end-to-end solution on an opex-based model. Our MNE (mobile network enabler) model will be deployed as a 'network as a service' and it will give us the option to potentially have a recurring revenue share model with the MNOs. This is one of four ideas we have to increase recurring revenue, and we expect it to have a fairly short payback period.
Looking to capex ownership, we will also include a managed service offering under a three to 10-year contract with the MNO or our deployment partners, which would be paid on a monthly basis. We expect the combination of active infrastructure and managed services to increase the company's valuation and anticipate significant revenue growth starting in 2019.
INN: We are now at the beginning of your fiscal year 2019, can you outline the latest milestones achieved and the plan for 2019?
FL: This is a question we are often asked. What we have seen in 2018 is the need for approval from the MNOs. Our relationship with Facebook has opened the doors to MTN, Vodafone and other large organizations. We have had our product approved as a new solution for the rural market space, following extensive pilot field and lab testing during 2018.
MTN launched an RFP in 2018 for an opex-based model and one for a capex-based model. Our client, AMN, was awarded the opex model and they have been deploying it in multiple countries for MTN. This is partly why they signed an agreement with us in June. As MTN looks to deploy their 4,000 sites, AMN will be awarded a significant portion of that work. Having AMN on board is a significant milestone for us and one that will carry us forward in 2019.
We are also expecting to do work with Orange, Airtel (NSE:BHARTIARTL), Telefonica and Telcel in Mexico, among others. Now that the business case is proven, the MNOs are pushing to get these products out.
Executive interviews are part of investor education campaigns for clients advertising on the Investing News Network. Important news is contextualized by executives, and the resulting interviews are disseminated to the Investing News Network audience because they have value to market watchers.
The Investing News Network interviews a executive for an understanding of their perspective on the company, the investment potential of the company and market news related to the company. The information contained here is for information purposes only and is not to be construed as an offer or solicitation for the sale or purchase of securities.
Investing News Network websites or approved third-party tools use cookies. Please refer to the cookie policy for collected data, privacy and GDPR compliance. By continuing to browse the site, you agree to our use of cookies.