FSD Pharma CEO: Share Consolidation Brings Us Closer to Listing on a Major US Exchange
Nov. 04, 2019 02:00PM PST
Pharmaceutical Investing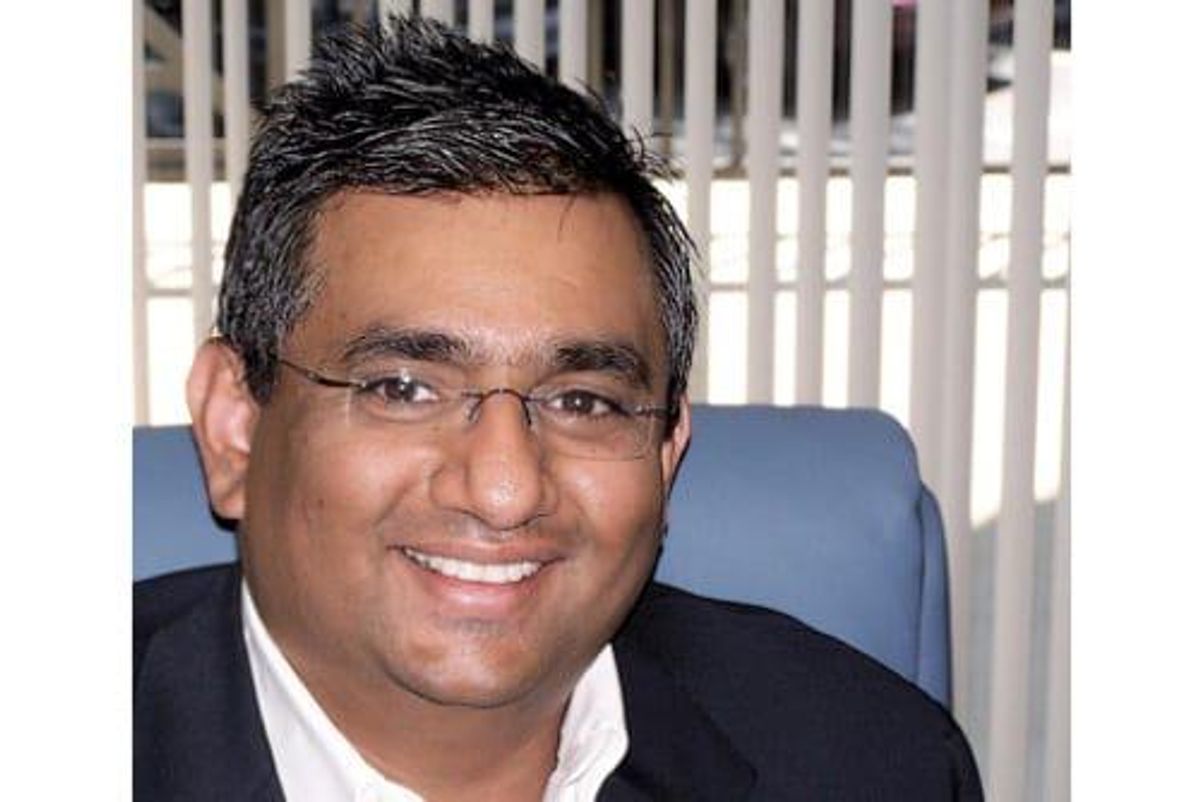 FSD Pharma CEO Raza Bokhari told the Investing News Network about the company's plans to list on a major US exchange.
FSD Pharma (CSE:HUGE,OTCQB:FSDDF,FWB:0K9) CEO Raza Bokhari believes that the company's plans to list on a major US exchange will solidify its position in the cannabis market.
According to Bokhari, listing on a major US exchange like the NYSE or NASDAQ is a rigorous process. In order to list, a few of the requirements are that the company has to maintain its institutional-grade stock, its market cap must remain above a certain number and the company must also have a board of directors comprised of independent members. FSD Pharma has made adjustments to accommodate these regulations, such as adding former US Congressman Stephen Buyer to its board.
As indicated by its name, FSD Pharma is focused on the research and development (R&D) of novel cannabinoid-based treatments and the development of the highest quality indoor grown, pharmaceutical-grade cannabis. Part of the company's listing process in the US turned the company's focus towards R&D in the sector, said Bokhari.
Bokhari believes that FSD Pharma's focus on cannabis R&D differentiates the company from its peers. He stated that the company hopes to bring an FDA-approved commercial drug to the market in the future, following in the footsteps of GW Pharmaceuticals (NASDAQ:GWPH), the maker of Epidiolex.
Below is a transcript of our interview with FSD Pharma CEO Raza Bokhari. It has been edited for clarity and brevity.
Investing News Network: How has the production capacity of licensed producers shaped the Canadian cannabis landscape?
FSD Pharma CEO Raza Bokhari: For the past three years, the big players in the industry have focused on rapid capacity building and growth. I think that the current Canadian cannabis landscape is plagued with surplus capacity, regulatory and oversight challenges and a distribution network that is lagging behind this emerging ecosystem. These are the growing pains of an emerging industry, and over time, all of these things will fall into place. I think FSD Pharma will stand the test of time and do well in the long-haul.
INN: How is FSD Pharma's investment in research and development moving the company forward?
RB: Since its formation, FSD Pharma has kept to its vision of being in the medicinal cannabis space. The Canadian cannabis market provides cannabis companies with the opportunity to be in all aspects of the industry, such as nutraceuticals, recreational or medicinal. As it states in our name, FSD Pharma is set on cultivating, processing and producing medicinal-grade cannabis in hydroponic or indoor conditions, which is the best way to yield high-quality cannabis.
When I got involved with FSD Pharma, we announced our intent to up-list on a major US exchange. Most Canadian cannabis companies are interested in listing on either the NASDAQ or NYSE. There are over 200 Canadian cannabis companies so far, and only 14 of them had successfully registered in the US. When we announced our intent to list in the US that number was only seven.
At FSD Pharma, I am surrounded by world-class pharmacologists and physicians that run and advise our biosciences division. Some are high-profile subject area experts, such as Dr. Larry Kaiser, a world-renowned cardiothoracic surgeon and the president and CEO of Temple Health System. We have also attracted a former member of Congress on our board. Each member of our team firmly believes in the potential that can be unlocked through FDA-approved R&D of synthetic cannabis molecules. R&D became part of our plan to up-list, and we looked for a way to integrate it into our business. This desire led to our acquisition of Prismic Pharmaceuticals in Q2 2019.
FSD Pharma has differentiated itself by not only focusing on growing medicinal-grade cannabis but also by taking steps to advance clinical trials of synthetic compounds, primarily synthetic cannabinoid compounds that target a human's cannabinoid system. In time, we hope to bring FDA-approved commercial drugs, like GW Pharmaceuticals, the maker of Epidiolex.
INN: How will FSD Pharma's recent stock consolidation impact the company?
RB: Stock consolidation is a step that we took to effectuate our up-listing plan. In January 2019, we held a special shareholder meeting and got approval to move ahead with the consolidation. There are a host of things needed to qualify to list on a US exchange, such as ensuring that our stock is institutional-grade and market cap remain above a specific number.
We're also required to have an independent board, which we now have. It's comprised of eight people, three of whom are insiders. Five are independent board members, and one of them is a former US Congress member. The only other company with a former US Congress member on their board is Acreage Holdings (CSE:ACRG.U,OTCQX:ACRGF,FWB:0VZ), I believe. We also have two CEOs on our board as well as a Washington insider who I feel helped US President Donald Trump get elected in 2016.
We also needed to strengthen our balance sheet to ensure that we have a six-quarter runway for our business. If the internal and external dynamics of the company do not change beyond the one or two standard deviations, we should be sustainable for more than four years.
In addition to the uplisting, we have doubled-down on our R&D efforts, making us a potentially attractive investment opportunity for institutional investors. It also increases the visibility of our company.
INN: What sector-wide catalysts would be most beneficial for FSD Pharma?
RB: I hope the mood of investors starts to change. Since April, the investor mindset has been shifting away from the cannabis industry. This has been the result of CannTrust Holding's (NYSE:CTST,TSX:TRST) regulatory issues and HEXO's (TSX:HEXO,NYSE:HEXO) financial forecast reset. Bruce Linton's departure from Canopy Growth (NYSE:CGC,TSX:WEED) due to Constellation Brands' (NYSE:STZ) concerns with Canopy's performance has also played a role in investor sentiments. I think a lot of jobs are being trimmed right now, adding to investor flight from the sector.
I also believe that the US Drug Enforcement Administration will eventually take cannabis off of the Schedule One list. When that happens is anyone's guess, but it has the potential to renew interest in the sector in a big way. There is, however, an ongoing awareness in the investment community. I have seen it as I attend investor forums and conferences across the US. Every time I go I notice the quantity and quality of attendance is growing.
You have to be in this for the long haul, as we certainly hope to be. There are no immediate near-term catalysts that I think will do the trick; you have to be a believer and continue to produce good results every quarter.
---
This interview is sponsored by FSD Pharma (CSE:HUGE,OTCQB:FSDDF,FWB:0K9). This interview provides information which was sourced by the Investing News Network (INN) and approved by FSD Pharma in order to help investors learn more about the company. FSD Pharma is a client of INN. The company's campaign fees pay for INN to create and update this interview.
INN does not provide investment advice and the information on this profile should not be considered a recommendation to buy or sell any security. INN does not endorse or recommend the business, products, services or securities of any company profiled.
The information contained here is for information purposes only and is not to be construed as an offer or solicitation for the sale or purchase of securities. Readers should conduct their own research for all information publicly available concerning the company. Prior to making any investment decision, it is recommended that readers consult directly with FSD Pharma and seek advice from a qualified investment advisor.
This interview may contain forward-looking statements including but not limited to comments regarding the timing and content of upcoming work programs, receipt of property titles, etc. Forward-looking statements address future events and conditions and therefore involve inherent risks and uncertainties. Actual results may differ materially from those currently anticipated in such statements. The issuer relies upon litigation protection for forward-looking statements. Investing in companies comes with uncertainties as market values can fluctuate.
Investing News Network websites or approved third-party tools use cookies. Please refer to the cookie policy for collected data, privacy and GDPR compliance. By continuing to browse the site, you agree to our use of cookies.