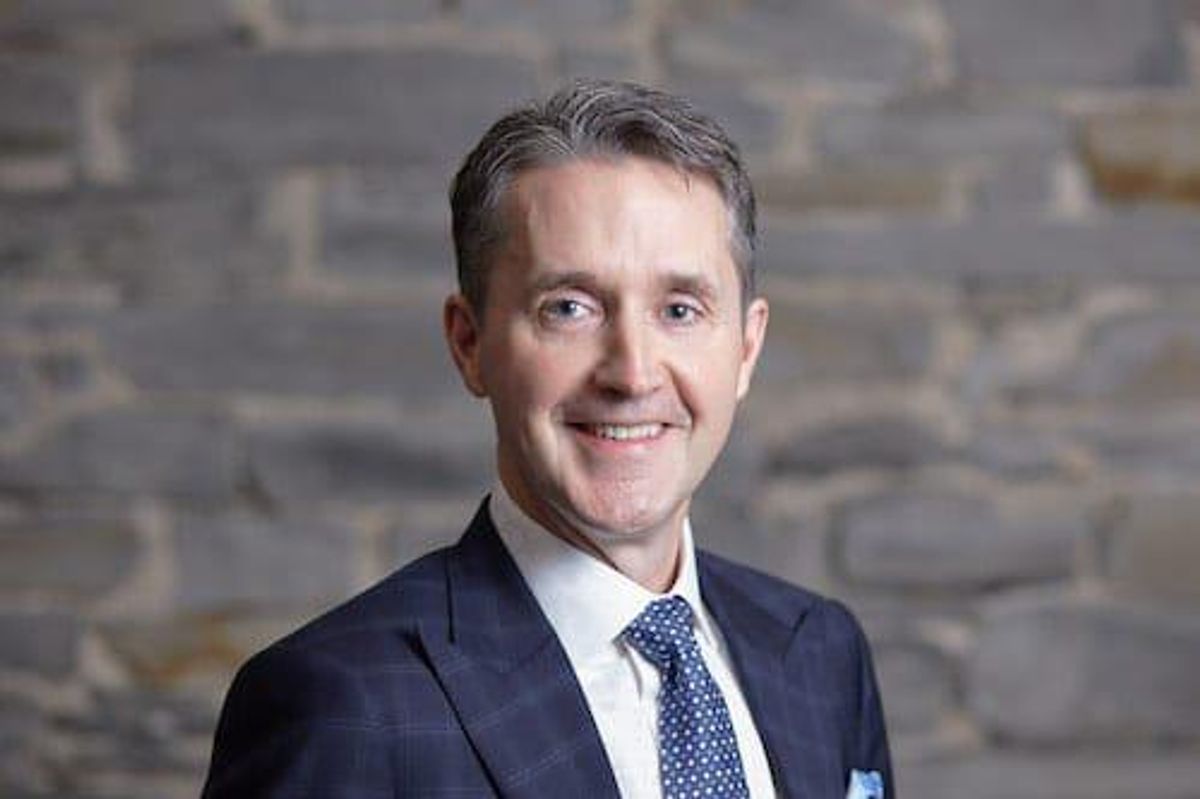 First Cobalt CEO Trent Mell discusses exploration at the Iron Creek cobalt project, plus recent results from refinery restarting tests.
First Cobalt (TSXV:FCC,OTCQX:FTSSF,ASX:FCC) CEO Trent Mell talked about the potential restart of their cobalt refinery in Ontario and the impact it will have on the cobalt market.
In the interview below, Mell also outlined the challenges cobalt faces as the electric vehicle (EV) market continues to rapidly grow and the significance it has on end users as they look for locally-sourced cobalt.
Below is a transcript of our interview with First Cobalt CEO Trent Mell. It has been edited for clarity and brevity.
Investing News Network: Please give our investor audience an overview of First Cobalt and its portfolio of cobalt projects in Idaho and Ontario's cobalt camp.
First Cobalt CEO Trent Mell: First Cobalt has been around since Q1 2017 and is comprised of three North American cobalt assets: the Ontario cobalt project is comprised of 50 past-producing silver-cobalt mines, a cobalt refinery, which could be an important source of cash flow for us next year and our flagship Iron Creek project in Idaho, US.
INN: Within the current cobalt landscape, what is the value of developing pureplay sources of cobalt in North America?
TM: Currently, North America is not producing or refining any cobalt and we're in the early stages of the EV revolution. Approximately 1.5 percent of vehicles on the road today are electric, but 50 percent of the world's cobalt supply is going into lithium-ion batteries, which are also used in laptops and cellphones. This is creating a supply and demand problem that we are hoping provide a solution for.
The Democratic Republic of Congo (DRC) is geologically wonderful, but it can be challenging to operate there. So we looked across the globe and found that the best cobalt assets were in fact here in North America, in Idaho particularly. It's one of the few places in the world that offers a pure play cobalt asset as opposed to the nickel and copper mines that produce cobalt as a byproduct.
INN: What has your experience been in regards to establishing a cobalt supply within North America?
TM: Overall, we've had a positive experience. When we acquired Iron Creek in June, we were able to complete the drill program that was needed to release our resource estimate, which we completed very quickly and published in September. We've also completed three studies at our refinery in Ontario. The Iron Creek project and our cobalt refinery have both captured a significant amount of interest in a short period of time as well from battery supply chain participants and large cobalt producers.
Many companies that rely on the DRC for cobalt are now looking for a stable supply source. They're also looking for refining alternatives to China, which is allowing us to create a wholly-North American supply chain that plays into the policies being set forth by the current US administration.
INN: Are there any exploration highlights from the Iron Creek project investors should make not of?
TM: Our maiden resource estimate provided a couple of surprises for us. Idaho has experience with cobalt mining, but the region has not seen much activity since 1968. We were able to delineate some high-grade zones that were known as part of the resource, as well as disseminated cobalt mineralization that was less understood; our first surprise. We have a real option to develop this mine firstly as a high-grade underground deposit and then transition it into an open-pit operation.
The second surprise for us was the width of the mineralization. Our drill results have been returning up to 30-meter widths with very good grades, this stands out from the results published by other junior cobalt companies.
Our final surprise is that we have low to non-existent arsenic levels. Many cobalt deposits throughout North America contain arsenic in their cobalt ores. Our Iron Creek cobalt project, however, sits in a pyrite and makes it easy for us to process and remove the arsenic from the ore.
INN: Please tell us about First Cobalt's refinery in Ontario. How will this act as a revenue stream opportunity for the company?
TM: Our cobalt refinery is the only permitted cobalt refinery in North America today. In bringing it  on stream as the cobalt market takes off, we can help present North American buyers with the opportunity to purchase locally-sourced cobalt. It also gives us a source of cash flow and capital that we can use to further our Iron Creek project.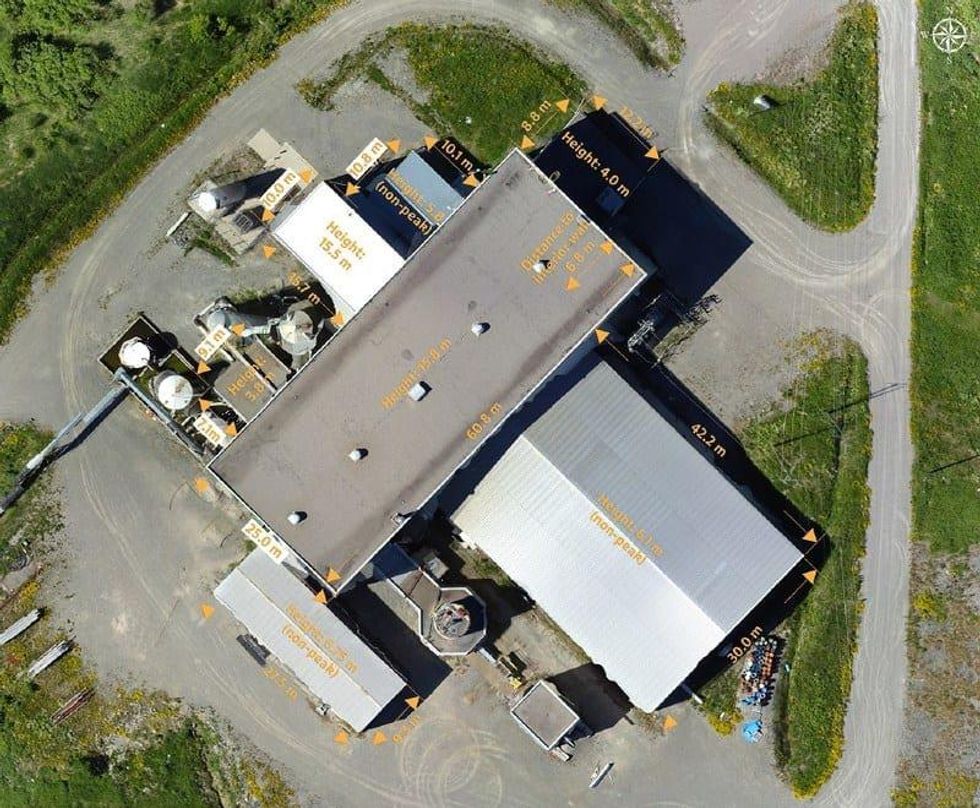 Recently, we've released the results of three studies on the refinery, which outlined the permitting timeline, the restarting CAPEX and engineering, and where we'd source material from since we're not in production ourselves. In short, we're looking at an 18- to 24-month timeline to get the refinery restarted and US$25 million in capital. As for the feedstocks, there are a variety of sources we can draw from, such as battery recycling or arsenic feedstocks as we're one of the only refineries in North America that can treat ores containing arsenic.
Our third, abundant source would be to treat cobalt hydroxide material from the DRC. Right now, cobalt companies receive up to 65 percent of what cobalt is worth from the refiners in China, who then upgrade it and sell it at a markup of up to 150 percent. This could be a huge margin opportunity for us.
Our next step will to be find the feedstock for the facility. If we restart the facility, we believe that we will be able to do that without destroying any of our equity. I'd rather use debt and other financing mechanisms to create a cash flow and minimize any further dilution as we create some value in Idaho.
INN: What is next for First Cobalt and how does that fit into the company's long-term plans?
TM: We've done a lot in the past year as a company. Within the past four to five months, we've had many people join our team, we've published a maiden resource estimate for our Idaho project and we've completed three studies at our refinery in Ontario. All of these activities have captured the attention of the cobalt market. It's been a tough year for cobalt and cobalt equities, but I think we're starting to rebound from that.
Meanwhile, we've created a viable project and a company that is starting to stand out from its peers. What investors can expect from us now that we've published a good resource and a possible cash flow is how we're going to de-risk the project. This will be done by conducting engineering on the refinery and by identifying different ways to generate a cash flow.
On our flagship asset, we'll be delivering a second resource estimate that will significantly increase the size of this resource in late Q1 to early Q2 2019. We intend to follow this up with some engineering studies and a preliminary economic assessment (PEA), which will allow us to show the market some preliminary economics as we continue to drill and grow the deposit. So far, we've only drilled half of the strike length and we're planning on extending our deposit down dip as well. There are a lot of reasons to be optimistic as we move our projects forward with permitting and other de-risking activities.
CEO interviews are part of investor education campaigns for clients advertising on the Investing News Network. Important news is contextualized by CEOs, and the resulting interviews are disseminated to the Investing News Network audience because they have value to market watchers.
The Investing News Network interviews a CEO for an understanding of their perspective on the company, the investment potential of the company and market news related to the company. The information contained here is for information purposes only and is not to be construed as an offer or solicitation for the sale or purchase of securities. 
Investing News Network websites or approved third-party tools use cookies. Please refer to the  cookie policy for collected data, privacy and GDPR compliance. By continuing to browse the site, you agree to our use of cookies.