BevCanna Chief Commercialization Officer Emma Andrews: Infused Beverages Showing Significant Potential for Growth
Aug. 08, 2019 02:00PM PST
CEO Interviews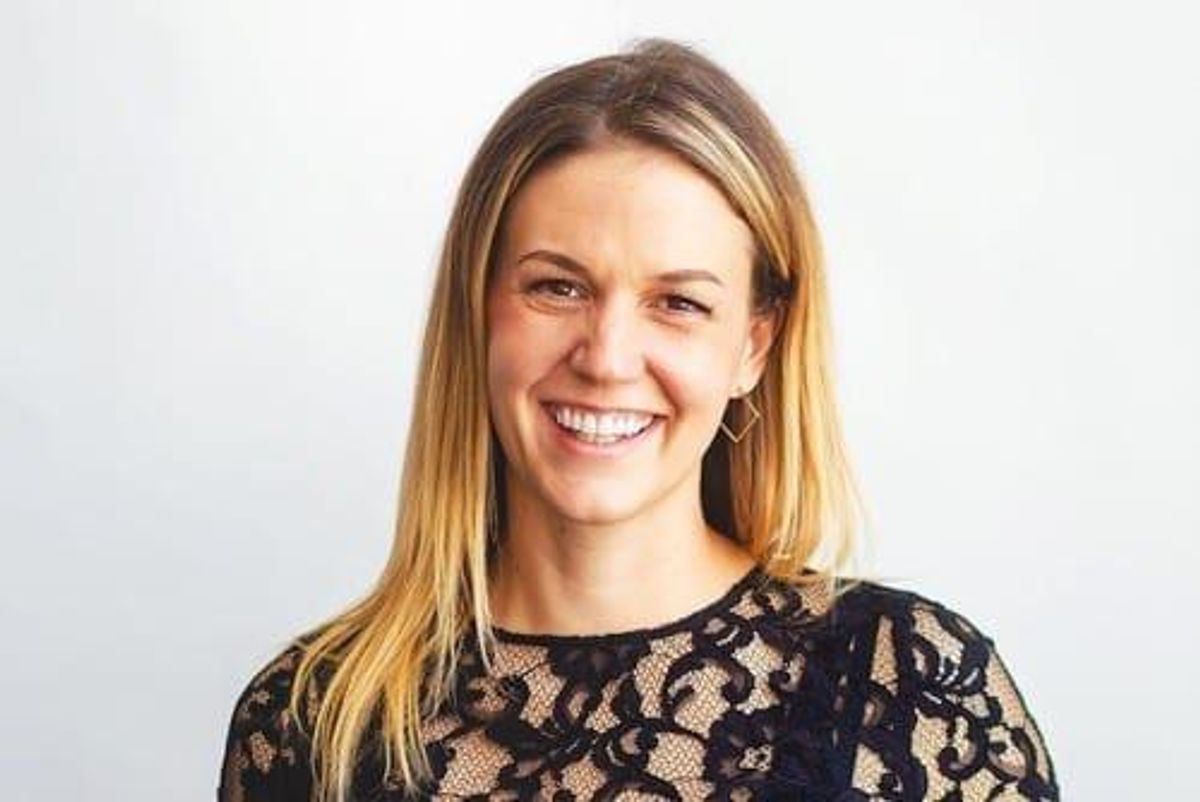 BevCanna Enterprises CCO Emma Andrews joined the Investing News Network to discuss the company's progress in the infused beverages market. 
BevCanna Enterprises (CSE:BEV) Chief Commercialization Officer Emma Andrews joined the Investing News Network to discuss the company's progress in the infused beverages market.
During the discussion, Andrews touched on BevCanna's choice to list on the CSE, which is expected to generate interest from a broad range of investors and create a larger pool of capital for the company to draw from. BevCanna intends to leverage its 40,000 square foot manufacturing facility in Osoyoos, British Columbia, to target the infused beverages market with lines of cannabidiol (CBD) and THC-based options. The company sees an opportunity in the infused beverages market as cannabis-curious consumers begin to seek out new products and experiences that align with a more health-conscious lifestyle.
According to Andrews, consumers are also looking towards new methods of cannabis consumption, including products like beverages and edibles that do not carry the same stigma as traditional cannabis products. The emergence of CBD-based products also has the potential to create new market opportunities for those who wish to consume cannabis without the intoxicating high of THC.
Below is a transcript of our interview with BevCanna Chief Commercialization Officer Emma Andrews. It has been edited for clarity and brevity.
Investing News Network: How will BevCanna's recent stock exchange listing benefit the company moving forward?
Emma Andrews: We chose to go with a public listing both to provide access to a larger pool of capital for future expansion and also to support a broader range of investors in the nascent cannabis-infused beverage industry through investment in BevCanna.
Although we are well capitalized, having access to the larger pool of capital would be an advantage if the right growth opportunity arose — for example, a future acquisition or joint venture. It would give us a quicker and larger audience from which to source capital. Our goal is to establish dominance within the emerging cannabis-infused beverage category, and the ability to be agile will be key.
Supporting a broader range of investors within the cannabis-infused beverage sector will facilitate future growth of the industry.
INN: How does BevCanna plan to target the upcoming cannabis-derivatives market in Canada?
EA: BevCanna will develop and manufacture cannabinoid-infused beverages and consumer products for both house brands and white-label clients. We have a number of distinct advantages that will allow us to gain a first-mover advantage in the emerging cannabis-infused beverage space, and with our expertise and resources, we expect to quickly dominate the market.
The team we've put together has decades of experience creating, branding and distributing iconic brands that have resonated with consumers on a global scale. We are experts in consumer research and in honing in on consumer preferences.
We'll also leverage our flexible, scalable manufacturing process to produce a diverse array of cannabinoid-infused beverages, including CBD and THC, that range from powders to shots to ready-to-drink.
BevCanna will also be able to offer a high-quality solution at a lower cost than competitors: We'll manage the process from end-to-end, cultivation to production, product development and branding.
We have a world-class 40,000 square foot, HACCP certified manufacturing facility that has a bottling capacity of up to 72 million bottles per annum. We also have an exclusive supply agreement with Nextleaf Solutions for water-soluble cannabinoids through a patented industrial-scale extraction process.
Our BC pristine alkaline spring water aquifer is another key factor, as the BC government has halted new access to aquifers. This, together with our 100 acres of prime Okanagan outdoor cultivation site where we will grow low-cost, high-quality, sun-grown cannabis biomass, will form the foundation of our range of products.
INN: What is BevCanna's international business strategy?
EA: While we're still exploring our plans for international expansion, there are a number of factors that will likely come into play when we decide on next steps.
If a country is federally regulated for either medical or recreational cannabis, under Canadian Good Manufacturing Practices, we can export from our Canadian operation. This would be the most cost-effective option, as it eliminates the need for additional manufacturing facilities.
The EU is particularly appealing, as its demographics are most similar to ours in Canada. Customers are familiar with similar consumer packaged goods brands, it's a relatively affluent market, and there is a sizable consumer base. The existence of established distribution channels is also a factor.
Of course, if we're creating white-label products for a client, we'll develop products specifically for their target market, geographically and otherwise.
INN: How will BevCanna ensure that its products meet regulatory quality and consistency standards?
EA: BevCanna's executive team has a great deal of experience in developing and manufacturing high-quality consumer, and specifically beverage, products in highly regulated markets, including natural health products, nutraceuticals and alcoholic beverages. We also have access to world-class facilities and expertise through our partnerships with other leading beverage producers.
Our team developed Trace into a leading "innovative wellness" brand within the functional beverage category, and created the Naturo Springs line of alkaline spring-water-based naturally flavored and non-flavored sparkling beverages. Through Naturo, we also have access to the manufacturing facility.
Our president, Martino Ciambrelli, has been in the industry for over 35 years, working with food and beverage brands such as PepsiCo/Frito Lay (NASDAQ:PEP), Lindt (OTC Pink:LDSVF,SWX:LISN), JVF Planters (Mr. Peanut) and Trace Beverages. Martino is now president at Naturo Group. Our Chief Brand and Innovation Officer Dom Chisholm is also renowned for his work with leading food and beverage brands, such as Constellation Brands (NYSE:STZ)and Mark Anthony Group.
With the experience of this team in developing and manufacturing high-quality food and beverage products and the world-class facilities and resources that BevCanna already has in place, we're confident in our ability to meet all quality and regulatory standards.
INN: Do you see any major trends driving the cannabis-derivatives market moving forward?
EA: Yes, we've done significant research on where the market is headed, and we're seeing a number of interesting trends. One of the key trends we're seeing is the choice of cannabis-infused products as part of a healthy lifestyle. Consumers view this as a "better for you" option when they want to relax and unwind.
An increased range of products is also emerging. Products that appeal to both experienced and emerging segments of the cannabis market, including new cannabis-curious consumers and experienced cannabis-confident consumers, are being developed. Micro-dosing is part of this trend. For the social drinker who wants to enjoy their beverages throughout the evening or the lower-tolerance consumer, beverages with lower doses per serving will be available.
Consumers are also looking for alternative ways to enjoy their cannabis, including non-smokable, non-combustible options, such as beverages and edibles — products that can be enjoyed on a variety of occasions without stigma.
They're looking for options such as infused spring waters, carbonated drinks and new flavors. And they're interested in products at multiple price points: value-priced, craft, and premium products will each resonate with different segments of the market.
As consumers become more familiar with the benefits of both CBD and THC products, we expect to see further evolution in consumer tastes. Consumers are just testing the waters right now, but there is unlimited room for growth.
---
This interview is sponsored by BevCanna Enterprises (CSE:BEV). This interview provides information which was sourced by the Investing News Network (INN) and approved by BevCanna Enterprises in order to help investors learn more about the company. BevCanna Enterprises is a client of INN. The company's campaign fees pay for INN to create and update this interview.
INN does not provide investment advice and the information on this profile should not be considered a recommendation to buy or sell any security. INN does not endorse or recommend the business, products, services or securities of any company profiled.
The information contained here is for information purposes only and is not to be construed as an offer or solicitation for the sale or purchase of securities. Readers should conduct their own research for all information publicly available concerning the company. Prior to making any investment decision, it is recommended that readers consult directly with BevCanna Enterprises and seek advice from a qualified investment advisor.
This interview may contain forward-looking statements including but not limited to comments regarding the timing and content of upcoming work programs, receipt of property titles, etc. Forward-looking statements address future events and conditions and therefore involve inherent risks and uncertainties. Actual results may differ materially from those currently anticipated in such statements. The issuer relies upon litigation protection for forward-looking statements. Investing in companies comes with uncertainties as market values can fluctuate.
Investing News Network websites or approved third-party tools use cookies. Please refer to the cookie policy for collected data, privacy and GDPR compliance. By continuing to browse the site, you agree to our use of cookies.