Aura Health CEO Daniel Cohen: European Cannabis Market a Major Opportunity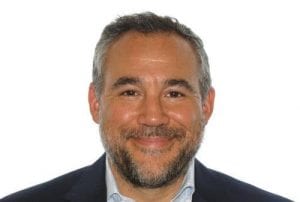 Aura Health CEO Daniel Cohen is confident his company's progress in Israel will greatly benefit its business plans moving forward.
Aura Health (CSE:BUZZ) CEO Daniel Cohen believes his company's progress overseas has greatly positioned it to serve both the Israeli and European markets.
The company recently signed a supply agreement with FSD Pharma (CSE:HUGE) that will see the two companies enter into a consulting agreement together. Aura is expected to help assist FSD Pharma with obtaining its euGMP certification.
According to Cohen, Aura expects to finalize the acquisition of Pharmadrug this week, which will allow the company to import cannabis into Germany and serve local markets. The company intends to secure future agreements with cannabis providers in both Israel and Canada in order to further serve the growing German cannabis market.
Below is a transcript of our interview with Aura Health CEO Daniel Cohen. It has been edited for clarity and brevity.
Investing News Network: What differentiates Aura Health from other cannabis companies?
Dan Cohen CEO Aura Health: Aura has a unique business plan versus the majority of the other cannabis companies in that we are focused on the Israeli and European markets. Although a lot of the large ones, the Aphrias (TSX:APHA,NYSE:APHA), the Canopies (TSX:WEED,NYSE:CGC), the Auroras (TSX:ACB,NYSE:ACB), have entered into the European market and Cronos Group (TSX:CRON,NASDAQ:CRON) has entered into the Israeli market, there are no public companies that are focused on Israel in terms of cultivation, and there are no micro-cap companies that I know of right now that are focused on the European market, so I think that really differentiates us.
We believe that Europe is going to be the largest market. There are 508 million people in the European Union. Even if the US went federally legal, that market is not as large as the European market itself in terms of size. We think it's going to be the largest market and it's only been in existence for a couple of years so it's basically, in terms of penetration, where Canada was at six or seven years ago.
INN: Why should Aura Health appeal to investors?
DC: I think Aura Health is extremely enticing for investors because of the fact that the valuation is extremely low given the upsides. It is probably one of the lowest market caps in the cannabis space right now. As of the end of next week, we will have closed on the German distribution company, which means that we will not just be a concept, we will actually have operations, and we will be selling cannabis in the German markets. Not only do we have one of the lowest valuations overall, but we also have a presence in the market where there's arguably the largest upside. So, there's a lot of upside to investing in Aura.
INN: What catalysts do you anticipate coming up for Aura moving forward?
DC: Several catalysts. Firstly, we are looking to close the acquisition late next week and that will get us into the German market. Secondly, we will be looking to sign supply agreements. The first one will be with FSD Pharma, which has been announced, but we actually have to finalize that supply agreement, and we'll be looking to secure more supply from Canada and from Israel.
Those are major catalysts that show how we can bring product into Germany. Germany right now is in deficiency and needs product, so I think that's a major catalyst. Other catalysts are moving the Israeli business forward. We're looking to break ground in Israel to build our cultivation in the next couple of months; I think that's a great catalyst. Thirdly, we are going to be looking to build a dispensary chain in Israel and I think that's a major catalyst as well.
INN: Speaking of Israel, what makes Israel's cannabis industry so unique?
DC: It's unique from several standpoints. Firstly, Israel is the first country where modern medical cannabis began. Israel is a leader in medical cannabis research and development (R&D). Firstly, it was an Israeli scientist who discovered THC, who isolated THC. It was another Israeli scientist who discovered the anti-inflammatory properties of CBD. Also, on a commercial front, Israel is one of the first countries to have medical cannabis, and they developed some of the earliest successful strains.
As an example, one of the first major companies for medical cannabis in Israel was called Tikun Olam. When MedReleaf started, they went to Israel and licensed the Tikun Olam strains, and those are the strains that took MedReleaf to the point where it was purchased by Aurora. Israel doesn't just have a history of R&D, it has continued R&D and it has a proven track record of producing commercial products.
The other thing that's going to make Israel extremely interesting is that they just passed the export law, so Israel is now going to become an exporter of medical cannabis. The framework is being put into place and what makes Israel unique as a medical cannabis exporter versus other countries that are looking to do so is that Israel is a good manufacturing practices jurisdiction, meaning that it's got some of the highest-quality agricultural technology and is a country that has a lot of pharmaceuticals and pharmaceutical exports. So for markets that are going to be looking for pharmaceutical-grade cannabis, Israel is going to be perfectly positioned for that.
INN: So how does Aura Health plan to serve European markets?
DC: We will be closing on our acquisition late next week, which will give us the ability to not only distribute into the German market, but to import cannabis into the German market. The company we're buying has a relationship with Bedrocan out of Holland, and most of the cannabis that is sold in Germany right now gets purchased from Bedrocan. We think we'll be in the unique position to be able to access medical cannabis from both Canada and from Israel. We're going to have supply agreements from Canada and we are very confident we'll be able to sign some supply agreements from Israel. We will be building a grow in Israel that will aim to export that cannabis to Germany.
---
This interview is sponsored by Aura Health (CSE:BUZZ). This interview provides information which was sourced by the Investing News Network (INN) and approved by Aura Health in order to help investors learn more about the company. Aura Health is a client of INN. The company's campaign fees pay for INN to create and update this interview.
INN does not provide investment advice and the information on this profile should not be considered a recommendation to buy or sell any security. INN does not endorse or recommend the business, products, services or securities of any company profiled.
The information contained here is for information purposes only and is not to be construed as an offer or solicitation for the sale or purchase of securities. Readers should conduct their own research for all information publicly available concerning the company. Prior to making any investment decision, it is recommended that readers consult directly with Aura Health and seek advice from a qualified investment advisor.
This interview may contain forward-looking statements including but not limited to comments regarding the timing and content of upcoming work programs, receipt of property titles, etc. Forward-looking statements address future events and conditions and therefore involve inherent risks and uncertainties. Actual results may differ materially from those currently anticipated in such statements. The issuer relies upon litigation protection for forward-looking statements. Investing in companies comes with uncertainties as market values can fluctuate.