6 US Biofuel Stocks (Updated 2022)
Sep. 22, 2022 01:05PM PST
Cleantech Investing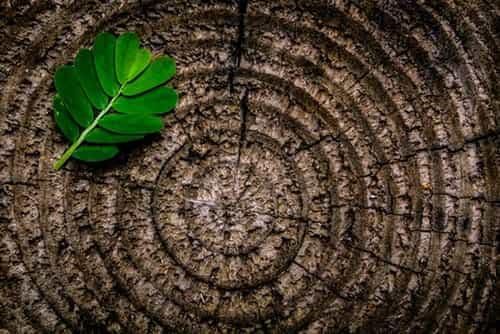 The outlook is positive for the biofuels market in America. Here's a look at six publicly traded US biofuel stocks.
The global biofuels market was valued at US$120.6 billion in 2020 and is anticipated to reach US$201.21 billion in 2030. Despite previous dips, the outlook for the biofuels industry and US biofuel stocks is positive.
The driving forces behind rising demand for biofuels include a growing need for alternatives to gasoline in road transportation, and government mandates to blend automotive fuels with biofuels.
In 2021, the US was the largest biofuels-producing country. Midway through the year, the country's Department of Energy (DOE) announced close to US$34 million in funding for 11 research and development projects aimed at improving and producing biofuels, biopower and bioproducts. A year later, the DOE launched a US$59 million funding initiative to support the scale-up of integrated biorefineries and greenhouse gas reduction in ethanol production for renewable diesel, aviation, marine and rail fuels.
---
What's more, there are ongoing cleantech innovations that could move the needle forward, such as drop-in biofuels, the use of enzymes to boost bioprocessing and the use of agricultural waste products as fuel.
With the biofuels opportunity in mind, the Investing News Network has used TradingView's stock screener to compile a list of US biofuel stocks with market caps under US$2 billion. The companies are listed in alphabetical order, and all figures were current as of market close on August 18, 2022.
Market cap: US$348.95 million; current share price: US$10.09
Aemetis is an advanced renewable fuels and biochemicals company. It produces advanced fuels and chemicals by acquiring, developing and commercializing technologies that can replace "traditional" petroleum-based products through the conversion of first-generation ethanol and biodiesel plants into biorefineries.
The company owns and operates a 60 million gallon per year ethanol and animal feed production facility in California. In addition, Aemetis owns and operates a 50 million gallon per year integrated fuels and chemical production facility on the east coast of India. The firm produces distilled biodiesel and refined glycerin for customers in Europe and Asia at that location.
Market cap: US$388.34 million; current share price: US$5.23
With headquarters in Sacramento, California, Alto Ingredients is a producer of industrial and beverage alcohols, premium feed and food products, as well as low-carbon renewable fuel in the form of ethanol.
Alto has seven distilleries across the states of Illinois, Idaho, Oregon and California. These facilities are capable of producing ethanol co-products, including wet and dry distillers grains, wet and dry corn gluten feed, corn condensed distillers solubles, corn gluten meal, corn germ, corn oil and distillers yeast.
Market cap: US$47.02 million; current share price: US$0.59
Next on this US biofuel stocks list is Comstock, which owns a portfolio of patented and proprietary process technologies designed to convert woody biomass feedstocks into cellulosic ethanol. These technologies are also capable of producing co-products, including renewable diesel and crystalline graphite.
The company recently announced it is targeting commercial-scale, first-generation ethanol production facilities for upgrades using its cellulosic ethanol production technology. "Our goal is to accelerate the commercialization of decarbonizing technologies," said Executive Chairman and CEO Corrado De Gasperis. "We are ready to enable dramatic improvements in GHG reductions and ethanol profitability today, with existing corn-based producers."
Market cap: US$328.22 million; current share price: US$7.50
FutureFuel is a developer and producer of diversified chemical products, specialty organic chemicals, premium biodiesel and other biofuels, such as ethanol and biomass solids.
FutureFuel launched its biofuels product platform in 2005, and has a current biodiesel production capacity of 59 million gallons per year. In 2021, it declared a special cash dividend for its investors.
Market cap: US$814.85 million; current share price: US$3.46
Gevo is a renewable chemicals and next-generation biofuels company. Its integrated fermentation technology platform, GIFT, was designed to produce low-cost renewable isobutanol, and it is comprised of two key elements: biocatalysts and a proprietary separation unit that removes isobutanol from a fermentation broth.
With headquarters in Colorado, Govo produces isobutanol, ethanol and high-value animal feed at its fermentation plant in Minnesota. Over in Texas, Gevo operates a biorefinery that converts alcohols into products that range from renewable jet fuel to octane and even ingredients for plastics.
Market cap: US$594.8 million; current share price: US$33.30
The last US biofuel stock is REX American Resources, a company that has interests in six ethanol production facilities. Through those facilities, it shipped 700 million gallons of ethanol over the 12 month period ended on April 30, 2022.
The company's investment interests include One Earth Energy, NuGen Energy and Big River Resources.
What is biofuel?
Biofuel is a type of renewable energy derived from living material known as biomass. Biomass includes algae, as well as plant and animal waste, and examples of biofuels are ethanol, biodiesel, green diesel and biogas. Biofuels can be solid, liquid or gaseous.
How are biofuels produced?
Depending on the type of biomass being used, biofuels can be produced in a variety ways.
The typical processes include chemical reactions, dry milling, fermentation and heat to break down starches, sugars and other molecules. The resulting products are then refined to produce the end-product fuel.
What is ethanol made of?
Ethanol can be produced from corn, as is common in the US. In Brazil, ethanol is produced from sugarcane.
This is an updated version of an article originally published by the Investing News Network in 2017.

Don't forget to follow us @INN_Technology for real-time news updates!
Securities Disclosure: I, Melissa Pistilli, hold no direct investment interest in any company mentioned in this article.
Featured Cleantech Investing Stocks
Investing News Network websites or approved third-party tools use cookies. Please refer to the  cookie policy for collected data, privacy and GDPR compliance. By continuing to browse the site, you agree to our use of cookies.