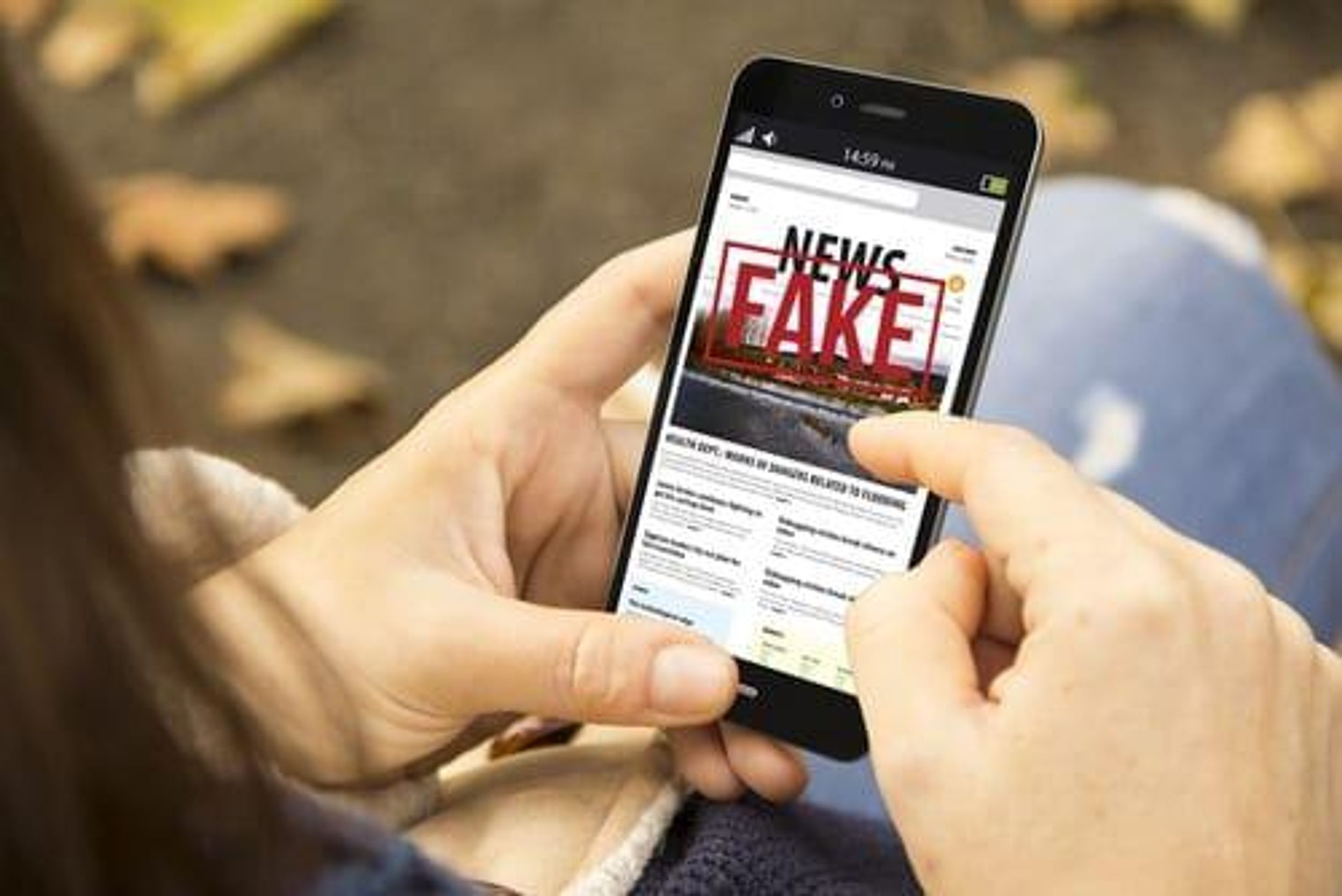 Social media platforms have become overrun with fake news, creating the need for smart AI-based filters to separate fact from fiction.
Fake news has become a nearly inescapable part of the social media experience.
Social media has become a massive part of how we exchange information. There are now 3.48 billion active social media users in the world, with individuals and organizations recognizing the importance of these platforms as the primary means of interacting with the public. From local celebrities to world leaders like US President Donald Trump, everyone is using social media to deliver stories and messages, and the medium has proven to be an incredibly effective tool for influencing opinions.
Unfortunately, not everyone who has recognized the power of social media messaging has good intentions. To make matters worse, social media users are not well equipped to think critically about the stories they consume. These realities have made social media into fertile ground for fake news, false stories and mistruths, which has created a need for tools to help safeguard the truth.
Fake news and the dark side of social media
Any discussion on fake news and social media would be incomplete without mention of the 2016 US presidential election. The extent to which fake news shared online influenced the results of the election remains the subject of intense debate, but what has been confirmed is that there was an elaborate campaign by foreign state actors to spread misinformation via social media leading up to the nation's most important decision. According to Special Counsel Robert Mueller's report on Russian efforts to influence the election, social media influence and infiltration led by an organization called the Internet Research Agency was one of three primary elements of these efforts. The campaign was active on every major social media platform and heavily relied on the distribution of untrue or misleading and inflammatory material by users and news outlets. Regardless of whether or not these efforts actually impacted the results of the election, they were effective at undermining confidence in American democratic institutions and stoking intense social divisions.
In recent years we have also seen how the proliferation of fake news articles can become dangerous. Over the past few years, the anti-vaccination movement has become increasingly pervasive, spreading falsehoods about the purported dangers of routine vaccinations for diseases like smallpox, polio and measles. Social media platforms have given the anti-vax movement a powerful means of spreading unscientific and dangerous misinformation. Anti-vax fake news has become common enough on social media platforms that social media companies have begun trying to curb the misinformation. Pinterest (NYSE:PINS), for example, started blocking search results for terms like "vaccines" in 2017. Facebook (NASDAQ:FB) recently stated that the site will no longer recommend pages or advertisements that spread vaccine-related hoaxes. As the anti-vax movement has spread, fueled by fake news sources, we have begun to see the effects. As of May 2019, more than 760 measles cases had been reported in the United States in 2019 alone, according to the US Centers for Disease Control and Prevention. The measles virus was declared eliminated in the US back in 2000, but the disease has since seen a resurgence as fewer people vaccinate and herd immunity weakens.
Fake news creating need for media literacy
It has become clear that something has to be done to stem the tide of fake news, and social media companies have begun to feel the pressure to be more diligent in policing their platforms. Of course, the sheer volume of posts generated every minute on major social media platforms can make the job of monitoring content impossible for human moderators. As the fake news problem has become increasingly apparent, massive demand for artificial intelligence (AI) solutions has arisen. Fake news posts on social media tend to display certain telltale behavior patterns that AI programs can use to identify them. These can include having a higher number of shares than likes on Facebook, or consistencies in post timings and text patterns. In order to effectively combat fake news, AI applications need to be able to accurately identify these patterns. To achieve this goal, developers are looking to machine learning techniques to refine these functions.
Data technology company Datametrex AI (TSXV:DM) is working to develop tools for social media in order to combat the rise of fake news articles. The company's subsidiary Nexalogy has developed technology for the social media intelligence market that uses a social discovery engine to find new audiences, identify trends and remove spam by analyzing data from more than 500 million tweets, 85 million blogs and 8.8 million Facebook pages. This technology has also been adapted to fight fake news while improving media literacy. Datametrex's NexaIntelligence application uses the same principles as its other social media intelligence tools, working to identify non-organic communications spreading foreign misinformation and propaganda. Datametrex has put its technology to work for a range of government and private partners, including the US and Canadian governments.
"We believe that AI and machine learning tools are critical for combating the spread of misinformation on social media. It is virtually impossible to manually collect, filter, analyze and identify all the data on particular subjects in social media in an efficient manner. Using AI and machine learning streamlines the process and allows for millions of data points to be analyzed in minutes," said Andrew Ryu, CEO and chairman of Datametrex. "We live in a world where we need to be able to identify who the good and bad actors are, especially when it deals with matters of national security. Propaganda campaigns are so prevalent that we believe tools like ours are not a luxury but could become a necessity."
The European Union is looking to address the fake news problem by funding the Fandango project. The non-profit initiative is working on software tools aimed at journalists and fact checkers to help them root out misinformation and propaganda. These include tools for identifying photoshopped images and deep fakes, tracing source information and providing generated sources for the verifiable data needed to debunk false claims. GoodNews, another project aimed at identifying and addressing fake news, analyzes a range of characteristics from both real and fake news sources and uses that information to attach a credibility score to posts.
Takeaway
As we have come to depend more and more on digital communications for information, we have opened ourselves up to manipulation by users who are not working in our best interests. The sheer volume of information being generated has rendered real-time filtration impossible, which is why advanced tools for rooting out and debunking fake news are now more important than ever. As modern citizens embrace social media, companies on the cutting edge of digital communication technologies have an opportunity to protect and educate users from around the world.
This article was originally published by the Investing News Network in June 2019.
---
This INNSpired article was written as part of an advertising campaign for a company that is no longer a client of INN. This INNSpired article provides information which was sourced by INN, written according to INN's editorial standards, in order to help investors learn more about the company. The company's campaign fees paid for INN to create and update this INNSpired article. INN does not provide investment advice and the information on this profile should not be considered a recommendation to buy or sell any security. INN does not endorse or recommend the business, products, services or securities of any company profiled. If your company would benefit from being associated with INN's trusted news and education for investors, please contact us.
Featured
Investing News Network websites or approved third-party tools use cookies. Please refer to the  cookie policy for collected data, privacy and GDPR compliance. By continuing to browse the site, you agree to our use of cookies.