EU Auto Market Ripe for Carbon Emission Reduction Technology
Feb. 14, 2019 01:55PM PST
INNspired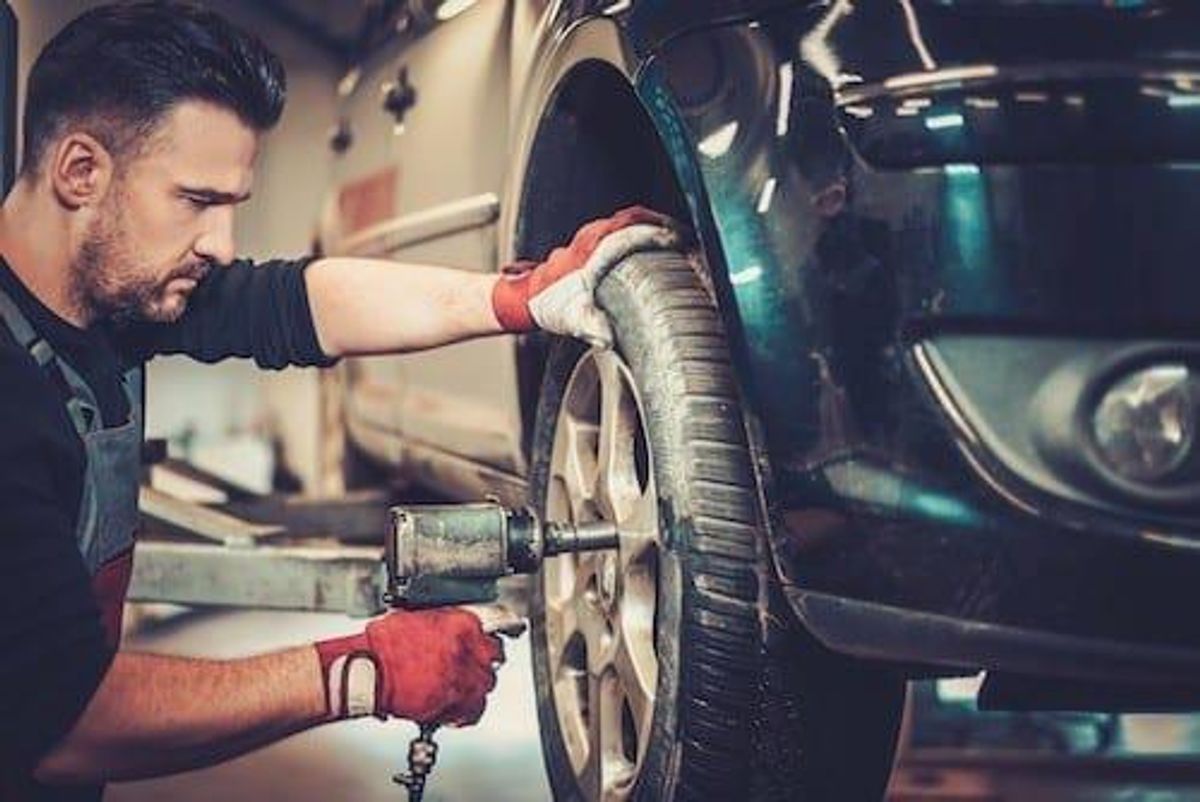 The EU's new regulations for CO2 emissions standards may create a new market for carbon emission reduction technology.
Advanced carbon emission reduction technology can bridge the gap as the auto industry faces the challenges of transitioning to an electric future.
Across Europe, governments are getting serious about fighting climate change. Under the Paris Agreement, the European Union (EU) has pledged a 20 percent reduction in greenhouse gas emissions by 2020 and a 40 percent reduction by 2030, compared to 1990 levels. By 2050, the bloc is aiming for an ambitious 80 to 95 percent reduction.
EU leaders see transportation as one of the most important sectors to address in order to meet its carbon emissions reduction goals. Taking a cue from China, leaders are stressing the need to transition into a low-emission vehicle economy. Auto sales in the EU average about 15 million units annually, according to Bloomberg, and both gasoline and diesel cars make up more than one-tenth of Europe's carbon emissions.
In January 2019, the 28 EU member states endorsed new carbon emissions standards for cars and vans in an effort to meet the goals established under the Paris Agreement. The new regulations represent a serious crackdown on carbon emissions from cars and vans. By 2025, both cars and vans will be required to emit 15 percent less carbon dioxide (CO2). Beginning in 2030, new cars must emit on average 37.5 percent less CO2 while new vans must emit on average 31 percent less CO2 compared to 2021 levels.
"Today's agreement gives the go-ahead to decarbonize and modernize Europe's road transport, said Graţiela Leocadia Gavrilescu, Romanian Vice Prime Minister and Minister of the Environment. "It represents an integrated approach to the transition towards low emission mobility, and supports the long-term competitiveness of the sector, including by facilitating innovation in clean technologies, such as batteries and recharging infrastructure."
Electric vehicles timetable not tenable?
The new regulations also aim to reduce emissions by focusing on increasing the market share of electric vehicles (EVs) in Europe, which currently represent only about 1.5 percent of all vehicles sold in the bloc. The European Parliament's goal is to expand that number to 30 percent by 2030. To reach that target, the regulations include incentives to encourage the sale of more electric and plug-in hybrid vehicles. For example, if an auto manufacturer meets certain EV production benchmarks, it will be allowed a lower CO2 reduction target.
"This is an important signal in our fight against climate change," said Elisabeth Koestinger, EU President and the Environment Minister of Austria. "We had tough and intense negotiations."
Transport & Environment, a group of NGOs promoting sustainable transport in Europe, has praised the new regulations as a big step forward on enacting the Paris Agreement. "Europe is shifting up a gear in the race to produce zero-emission cars," said the organization's clean-vehicles director Greg Archer. "The new law means [that] by 2030 around a third of new cars will be electric or hydrogen-powered. That's progress, but it's not fast enough to hit our climate goals."
Yet, many in the auto industry think the timeframe for increasing EV market share from 1.5 percent to 30 percent by 2030 as well as the 37.5 percent emissions reductions outlined in the EUs new regulations are beyond unrealistic, and spell trouble for jobs and consumer choice across the EU member nations. Bloomberg reports that the German Association of the Automotive Industry (VDA) called the proclamation "more than regrettable" and the European Automobile Manufacturers' Association has voiced "serious concerns" that "delivering a 37.5 percent CO2 reduction might sound plausible but is totally unrealistic based on where we stand."
Carbon emission reduction technology can bridge the gap
New advancements in carbon emissions reduction technology may help to bridge the gap, enabling Europe to better reach its environmental goals while helping the auto industry through a tough transition as its tries to adapt to the new regulatory climate and become more competitive on the world stage.
"Electric vehicles as a long-term solution to reducing carbon emissions is still further down the road. More immediate carbon emissions reductions can be made now with technology aimed at commercial and government transport fleets, which are much bigger emitters of greenhouse gases than personal vehicles," Jim Payne, President and CEO of dynaCERT (TSXV:DYA,OTCMKTS:DYFSF), told Investing News Network. dynaCERT's patented HydraGenTM computerized on-demand electrolysis system reduces fuel consumption and carbon emissions. The easy-to-install, after-market technology is roughly the size of a suitcase and is currently used in North America on diesel-powered large and small transport trucks. Smaller units for diesel passenger cars and much larger units for trains, cargo ships and main power diesel generator stations are also planned.
European nations such Italy, Germany, France, Spain and the UK represent some of the biggest markets for diesel powered vehicles. The crux of the Yellow Vest protests in France is President Emmanuel Macron's diesel tax which the provincial French consider a tax on the common man as most non-Parisian's are dependent on diesel powered cars and trucks for their livelihood.
After Volkswagen's rigging of diesel engines to pass emissions tests came to light in 2015, smog-causing nitrogen oxides (NOx) from these vehicle types have been a source of contention in Europe with some cities proposing bans on older diesels. However, when it comes to fuel efficiency, diesel vehicles beat petrol by 15 percent — making diesel-powered vehicles more ideal than for larger-profile vehicles and long-distance driving. This greater fuel efficiency also leads to reduced carbon emissions, which makes diesel an important component of the European auto industry's emissions reduction strategy.
Carbon emission reduction technologies that can effectively reduce the creation of NOx represents a solution not only for the diesel engine market, but Europe's ambitious emissions reduction goals. In the case of dynaCERT's HydraGENTM technology, the use of water to introduce minute amounts of hydrogen into the diesel fuel creates a more efficient combustion and at a lower temperature leading to a significant reduction in NOx.
In December 2018, the Austrian province of Carinthia and dynaCERT agreed to partner on a large-scale pilot project which will include installing HydraGENTM HG145B units on four diesel-powered heavy-duty road vehicles used in Carinthia for delivery. If the pilot can demonstrate successful emissions reduction, the provincial government will equip all government-owned diesel-powered vehicles with HydraGENTM units.
Takeaway
The European Union's aggressive accord on carbon emissions reduction is a clear sign that the body's 28 member nations are serious about fighting climate change. And while the emphasis on the transition away from hydrocarbon to electric-powered vehicles is a great long-term strategy, in the short to medium-term, these economies cannot afford to completely abandon well-established and fuel-efficient diesel powered transportation. New advancements in carbon emission reduction technologies can offer a more immediate mid-term solution.
This INNSpired article was written as part of an advertising campaign for a company that is no longer a client of INN. This INNSpired article provides information which was sourced by INN, written according to INN's editorial standards, in order to help investors learn more about the company. The company's campaign fees paid for INN to create and update this INNSpired article. INN does not provide investment advice and the information on this profile should not be considered a recommendation to buy or sell any security. INN does not endorse or recommend the business, products, services or securities of any company profiled. If your company would benefit from being associated with INN's trusted news and education for investors, please contact us.
Investing News Network websites or approved third-party tools use cookies. Please refer to the cookie policy for collected data, privacy and GDPR compliance. By continuing to browse the site, you agree to our use of cookies.