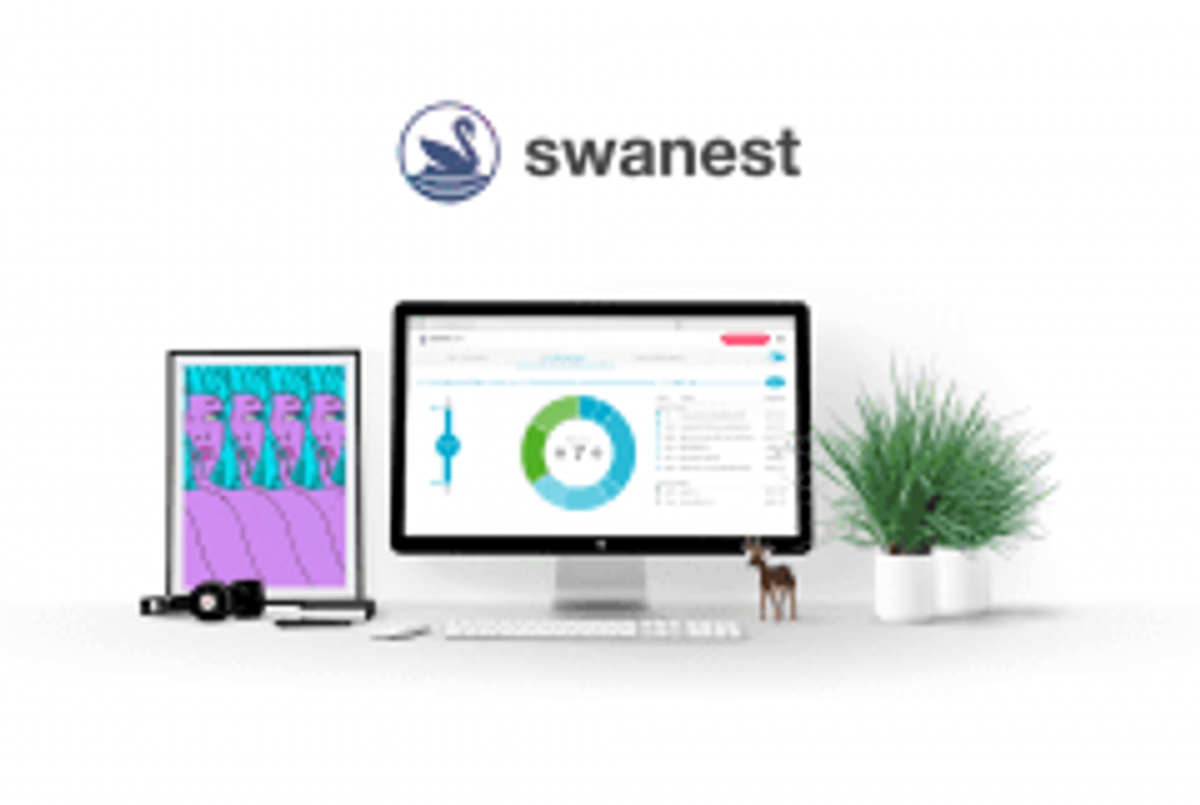 Schumacher spoke with the Investing News Network about how technological tools are educating and empowering independent investors.
Investing is a complex process, and as a result market participants often turn to banks or other advisors for help. Meanwhile, investing independently comes with its own set of problems — for instance, DIY investors have to approach brokers with precise ideas about what they want to invest in.
Silvan Schumacher, CEO and co-founder of intelligent online brokerage service Swanest, believes he's found a solution to those issues, along with co-founders Nicolas Bindels, Cyril Lequeux and Youri Tolstoy. Schumacher describes Swanest as a smart investing platform that empowers investors by giving them the tools and educations to take a more autonomous approach to their finances. To learn more about Swanest, the importance of DIY investing and the ways technology is facilitating it, the Investing News Network spoke with Schumacher via phone. Here's what he had to say.

Empowering the digital investor
According to Schumacher, there are some 60 million digital investors in Europe alone. These investors span all generations, from Generation X to millenials, and are united by their interest in investing online.
However, many of these investors find it complex to deal with brokers, and lack the guidance and tools to invest effectively. That is where Swanest comes in. Schumacher envisions his service becoming "a simple-to-use online broker, but empowered with automated advice and algorithms that help when needed." He explained, "we see what we do as making complex [things] easy. Traditionally, if you look at online brokers they are complex, they have messy interfaces, you need to know what you want to invest in. We want to reduce complexity. We want to help people invest easily."
This emphasis on simplicity will ultimately give investors greater autonomy over their investments, and allow them to become active and empowered stock market players.

Offering support to independent investors
Swanest works by looking at the investment journey of a DIY investor, and anticipating the future challenges they will face. Schumacher said that questions his service strives to answer include: "what's actually a good investment strategy? How do I allocate my assets? What is the risk attached to these assets? How can I further diversify? What does it mean for me in the future?"
He also explained, "we look at these investment journeys and then take technology, especially automation and algorithms that provide answers to all these questions a person has … and then we wrap that into a simple-to-use and beautifully designed experience."
For example, the service takes established financial series (in particular, Modern Portfolio Theory), and crunches them into an algorithm that allocates assets automatically. This algorithm optimizes expected returns for a certain level of risk, helping investors make the most strategic breakdowns possible. Such tools allow DIY investors to maintain control over their investments, while at the same time providing a framework that encourages success.
Swanest speaks to investors' growing interest in taking control of their financial futures, and the need for companies to respond to this shift. The service is expected to be fully functioning by the first or second quarter of next year, and is currently inviting DIY investors to offer feedback on what would make the platform the most valuable.

Securities Disclosure: I, Morag McGreevey, hold no direct investment interest in any company mentioned in this article.
Investing News Network websites or approved third-party tools use cookies. Please refer to the  cookie policy for collected data, privacy and GDPR compliance. By continuing to browse the site, you agree to our use of cookies.