What is Esports? The Facts for Investors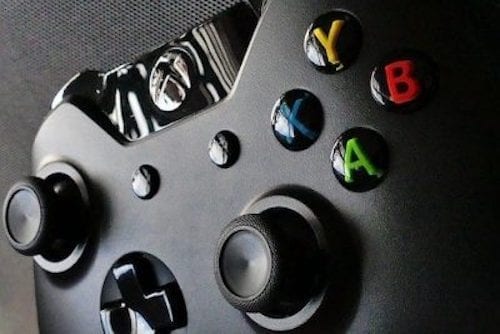 What is esports? Before you start investing in this growing industry, read about these esports facts and what the future could hold.
With large investments beginning to pour into esports, traders interested in the tech space are starting to take note of this burgeoning industry.
If you're new to the world of esports, it's good to start with the basics and learn what the space is all about. With that in mind, let's take a look at how esports began, the industry's rise in popularity and, of course, where this exciting scene is headed.
Esports facts: A new spectator sport
Let's start by clearing up any confusion the term "esports" may create. While esports may have the word "sports" in it, esports competitions do not involve physical exertion.
Instead, esports — or electronic sports — involve competitive gaming with computers or consoles. Two or more players compete in multiplayer online battles until a winner is determined.
Gamers can also enter competitions hosted at live events, sometimes with the potential for major rewards. Professional players such as Dota 2 competitor Johan "N0tail" Sundstein earned as much as US$6.92 million in 2019 as people from around the world tuned in to gaming tournaments.
While that might sound like a lot, we're talking about an industry that's forecasted to grow from US$957.5 million in 2019 to US$1.6 billion by 2024. Clearly this rise didn't come out of nowhere, so how did esports develop into a rapidly growing spectator event? Let's take a look.
Esports facts: History and the rise of esports tournaments
Esports have been around much longer than one might expect. Slowly but surely, the industry has been quietly building over the last 30 to 40 years.
Marching at pace with technology, gaming became more accessible and more popular as computers became increasingly affordable and more commonplace in homes around the world.
Interestingly, the first esports event took place all the way back in 1972, with the first tournament happening in 1980. Other esports tournaments took place in the 1980s and 1990s, but it was the rise of the internet that truly led these multiplayer online battles to take off.
Internet integration into gaming consoles enabled players to form teams, communicate with one another and play against other people online.
Broadband internet became widely available in 2000, and with the creation of YouTube in 2005, fans could watch their favorite players engage in online multiplayer games. Now, with streaming services like Amazon's (NASDAQ:AMZN) Twitch, fans can watch video channels dedicated solely to online gaming.
Some of the top esports games are first-person shooters such as Overwatch and Counter Strike: Global Offensive, and multiplayer online battle arena games like Dota 2 and League of Legends. Also popular are fighting games like Street Fighter V and Super Smash Bros, as well as melee, real-time strategy games such as StarCraft II, and battle royale games such as Fortnite and PlayerUnknown's Battlegrounds.
Enthusiasts can also watch esports players and online gaming teams compete for titles in major league gaming events. 2018's top esports team was Team Liquid, a professional gaming organization made up of 60 "championship-caliber athletes" — its members brought in more than US$25 million last year.
In 2019, Dota 2 team OG made history when it won the Dota 2 tournament The International — Dota's Super Bowl — for the second year in a row. The professional esports players beat Team Liquid to take home US$15.6 million from the prize pool, which reached a record US$34 million. In total, over US$211 million in prize money was awarded in 2019.
In 2020, COVID-19 lockdown measures were a key driver behind explosive growth in revenue for the gaming industry, especially in the mobile games sector.
"All game segments saw an increase in engagement and revenues as a result of the COVID-19 measures, but mobile gaming saw the biggest increase," according to Newzoo. Mobile gaming accounted for nearly half of the entire global gaming market in 2020, generating revenues of US$77.2 billion for a growth rate of more than 13.3 percent year-on-year.
Esports facts: Major league gaming in the future
While no one has a crystal ball, there is certainly some speculation as to where the esports industry is headed — and the possibilities look big.
One place where esports may make moves is the Olympics. Though it might seem farfetched to include esports in the Olympics, an event that has long stood for world excellence in physical skill, stamina and exertion among professional athletes, esports is nonetheless being evaluated for inclusion.
The Paris 2024 Olympic organizers have decided to include esports versions of Olympic sports as a side event, and esports is already being included as a demonstration title at the 2022 Asian Games in Hangzhou in China. It was previously considered a medal event. Nonetheless, others point out that esports doesn't necessarily need the Olympic spotlight, and that it's been growing rapidly without it.
With or without the Olympics, we'll likely see ever-increasing sponsorships, magazine covers with top gamers and more — especially as games integrate with virtual and augmented reality.
And of course, beyond popular games themselves, the gaming industry is really built on interactions between players and fans. That is what drives gamers to the space, and that's where the money is at for the businesses that support those interactions.
Whether it's hardware like headsets that allow gamers to talk to one another, esports betting services or venues that profit off of live gaming events, there are many ways to gain exposure to this industry.
Esports for investors: A game scene poised to grow
Whether you're an investor or a speculator, there could be much to gain in the long and short term as the popularity of esports increases.
These electronic sports already have a huge reach across verticals and countries around the globe, and it's not only pro players participating. Anyone can compete at local esports events, and there are even college and high school esports teams and clubs sprouting up. It's clear that esports and the gaming industry are growing by the year, bolstered by social media and interest in competitive gaming as a spectator sport in both professional tournaments and Twitch streams.
Of course, that doesn't mean that anything remotely related to esports is going to be a good buy for investors — those interested in this growing space will have to make choices depending on their risk levels and the research they do.
Overall, traders who are looking to invest in the "next big thing" should keep a keen eye on the esports industry, which according to Grand View Research is expected to grow at a 24.4 percent compound annual growth rate between 2020 and 2027.
The future looks bright for esports, and smart investors may certainly be able to make money.
This is an updated version of an article originally published by the Investing News Network in 2019.
Don't forget to follow us @INN_Technology for real-time updates!
Securities Disclosure: I, Melissa Pistilli, hold no direct investment interest in any company mentioned in this article.