Sep. 21, 2016 01:05AM PST
Fintech Investing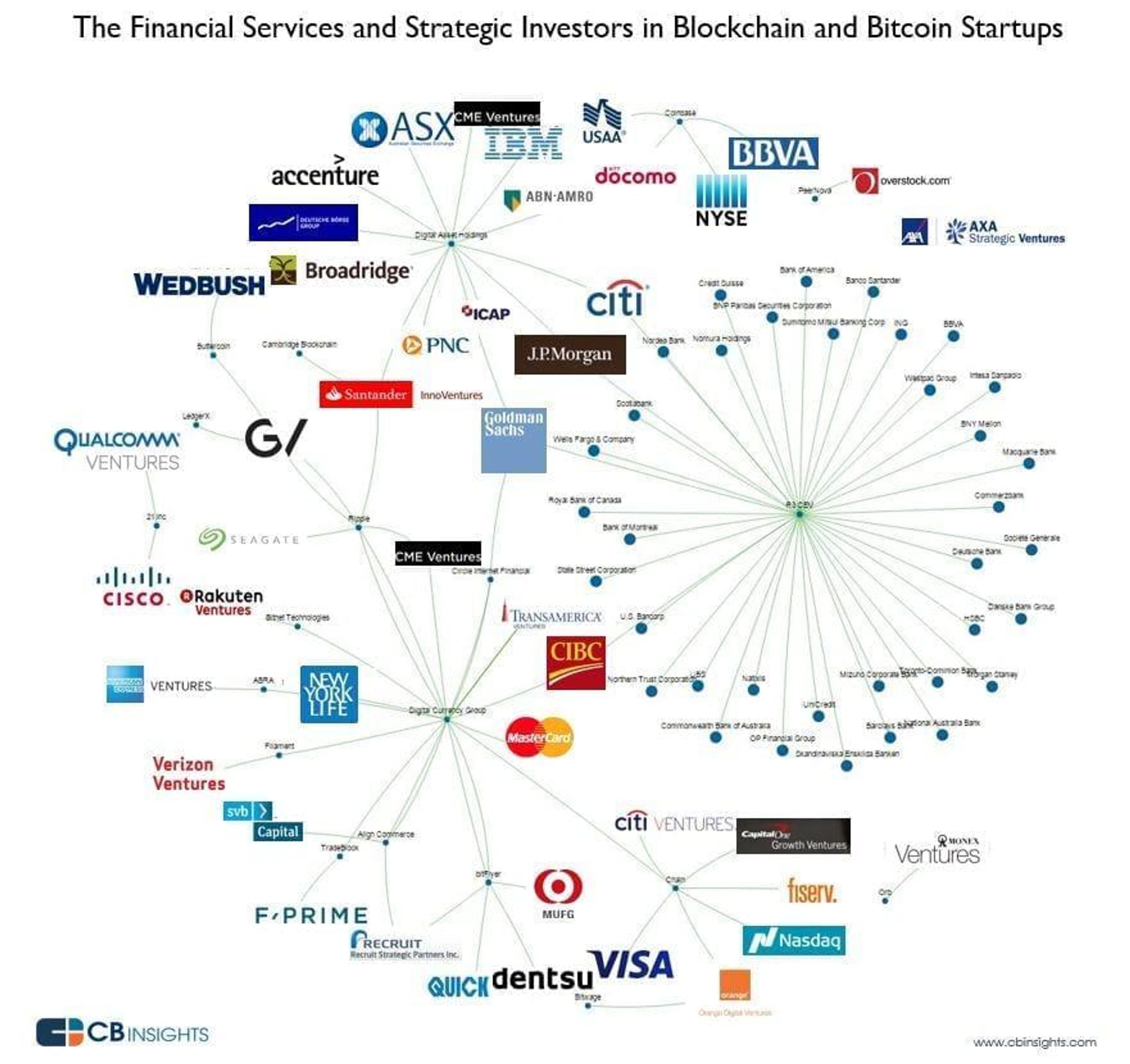 In an exclusive interview with INN, Blockchain Tech Ltd. CEO Guy Halford-Thompson shares the top blockchain investing trends for 2016.
Guy Halford-Thompson, Chief Executive Officer of Blockchain Tech Ltd. (TSXV:BTL) shared his thoughts on the blockchain market and speculated about the direction the market will take in 2016.
The remittances market and digital asset management top his list of industries that will benefit from blockchain technology. On a broader scale, he sees "acceptance and adoption" as the two most salient descriptors of the market in 2016.
A look back at 2015
This time last year, blockchain technology was seeing its first adoption, as people and companies began to see the potential in this technology. However, for all the buzz going around, very few people were actually able to demonstrate it working in a practical way.
Halford-Thompson explained that "earlier this year people still didn't really understand the technology. You would say blockchain and people would hear bitcoin. It was hard for people to conceptualize how this would work outside of bitcoin."
This mental association was harmful for the blockchain, as people came to the technology with a set of preconceived stereotypes and limitations. However, if "unfamiliarity and miseducation" characterized 2015, then 2016 is the year of meaningful adoption.
Top blockchain investing trend of 2016
According to Halford-Thompson, "we're starting to see a change. [Major companies, banks and other financial institutions] understand the technology and now they're trying to see how to apply it." The big shift of 2016 will be "acceptance and adoption."
Indeed, Halford-Thompson goes so far as to predict that "2016 will be the year where people will be using the technology without realizing it. You'll do a money transfer and you won't realize that the company sending that money is actually using a blockchain trail."
For a technology that was virtually unknown a couple of years ago, this was a big prediction for 2016.
Indeed, blockchain is going through acceptance and adoption in 2016. In June, Microsoft announced Project Bletchley, designed to deliver Blockchain as a Service for businesses to build consortiums that better take advantage of blockchain technology. And in September, we reported that the Investors' Exchange (IEX) is looking to implement blockchain technology techniques into its gold exchange.

Remittances market and digital asset management reap blockchain benefits
One of the areas that blockchain technology has made the biggest splash is in the remittances market. This 550 billion dollar industry will benefit from lower remittance costs with the help of blockchain technology.
One of Halford-Thompson's main project deals with the remittances market, in order to help companies and people transfer money in a more cost effective manner. Typically, people spend around 6 to 7 percent on the cost of remittance, although this can rise to 18 percent. Halford-Thompson is working to bring this down to one or two percent. The project relies on digital currencies to transfer the money. However, it's a cash in, cash out solution, meaning that there is no dealing with bitcoin and no risk involved. For those investors interested in the product, it's official launch will come at the BC Tech Summit in late January.
While there is already lots of traction for bitcoin technology in the remittances market, there is also some movement in the digital asset management space. Halford-Thompson believes that the trust and transparency provided by the blockchain will make it particularly appealing within this market. Therefore, his bets for 2016 rest in the remittances and digital asset management spaces: "for me, these are the two core components of blockchain technology, which are and will become very important in the next 12 months."

Bitcoin versus blockchain
Halford-Thompson was reluctant to comment on the bitcoin market, citing his expertise in blockchain technology. However, the two are part and parcel, and it seems impossible to discuss the blockchain without its roots in bitcoin. So how will bitcoin fit into the blockchain market in 2016?
According to Halford-Thompson, "bitcoin plays an important part of [the market], but it's important to see the separation between bitcoin and blockchain. They are treated as two separate markets." While bitcoin saw fast initial adoption in specific communities but struggled to gain mainstream adoption, blockchain has experienced the opposite path: "it has taken a little while to get ramped up, but that is what we're going to see adopted by the mainstream institutions."
A helpful analogy may be e-mail and the internet. While e-mail forms an important part of the internet, it doesn't constitute it as a whole. The same is true of bitcoin and blockchain: they are intimately connected, but the reach of blockchain extends well beyond the bounds of a digital currency.  
 
This article was originally published on the Investing News Network on December 23, 2015.
Securities Disclosure: I, Morag McGreevey, hold no direct investment interest in any company mentioned in this article.
Featured
Investing News Network websites or approved third-party tools use cookies. Please refer to the  cookie policy for collected data, privacy and GDPR compliance. By continuing to browse the site, you agree to our use of cookies.