Dec. 26, 2017 04:00PM PST
Fintech Investing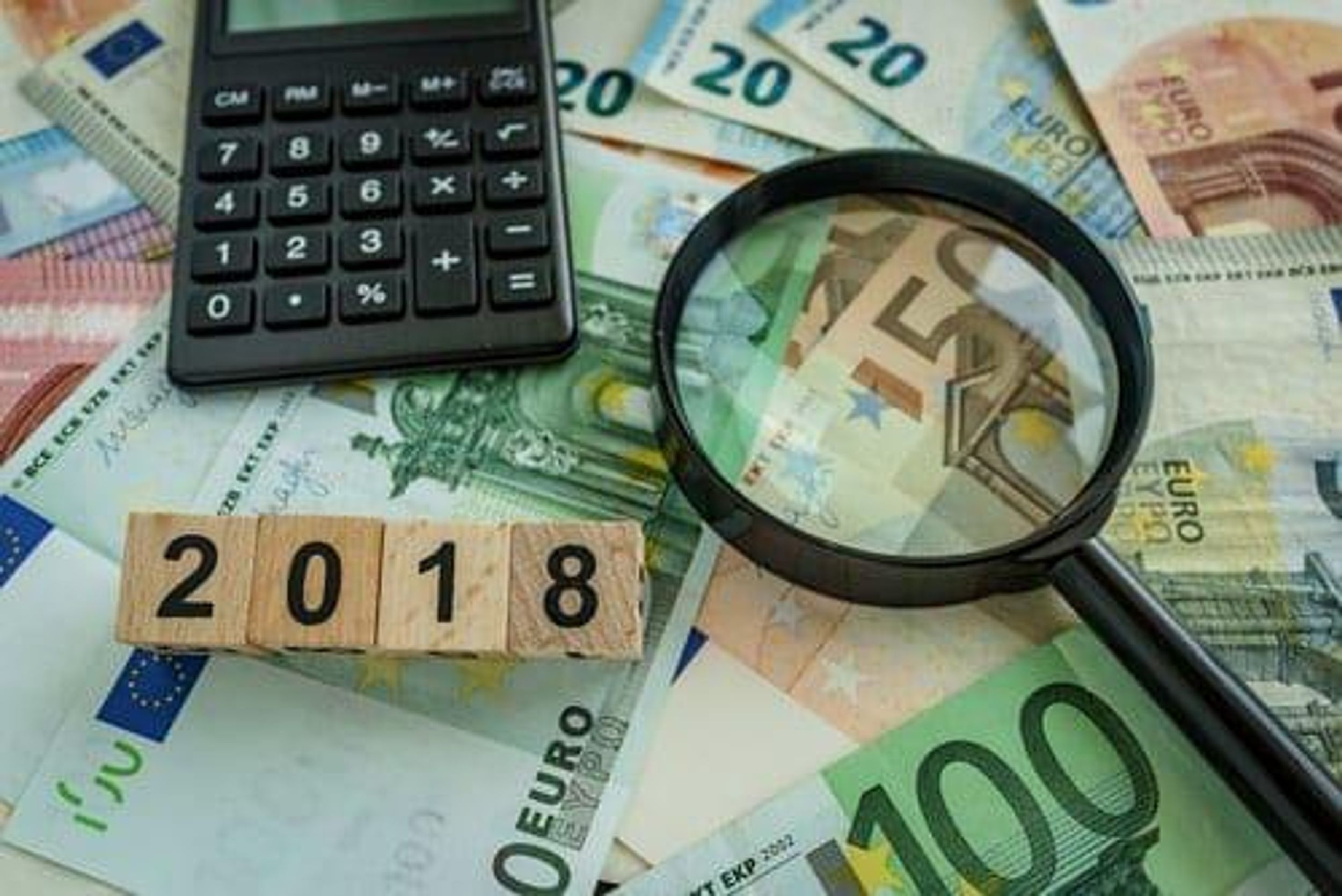 The rise of fintech is still in the early stages, but holds lots of promise and excitement in the years ahead. Here, INN takes a look forward to the year ahead and what investors should watch out for.
Last week, the Investing News Network (INN) reported on fintech trends of 2017, highlighting the growth of venture capital investments together with the overall global emergence of the technology, financial institutions adopting fintech, and companies making noise in the space throughout the year.
As we move out of 2017 and into 2018, here INN takes a look at the year ahead for the fintech industry and what some companies are excited about.
Continue reading below to find out what's in store for the market next year.

Fintech outlook 2018: Mobile payments in focus
2017 was a significant year of growth for digital payments, according to an Opus Consulting report, together with the emergence of alternative payments. Peer-to-peer, wallets and mobile payments reached "high adoption levels" in the mainstream, reaching $3.6 trillion in terms of transactions during 2016-2017. According to the report, that amounted to a 20 percent year-on-year growth–a number that will only continue increasing from here.
In terms of global mobile payment revenue, the report states the number is estimated to reach $930 billion in 2018, representing a 19 percent growth from 2017 with China leading the way in the mobile payments market. Global payments revenue as a whole is poised to reach $2.3 trillion, with 43 percent of that representing banking revenues.
Similarly, data from Statista indicates that transaction values are expected to grow at a compound annual growth rate of 41.9 percent over the next five years to 1.32 trillion, while the number of users in the mobile point of service payments will reach 977 million by 2022.
In terms of regions, mobile-first payment strategies are also garnering traction in a number of emerging markets, including Sub Sharan Africa and Nordic countries, according to Opus Consulting, sot hose will be places to watch in the coming years.
Fintech outlook 2018: Blockchain and AI implementations
It's near impossible to bring up fintech without mentioning blockchain; while blockchain is a growing industry that isn't limited to just the financial sector, its impact in fintech is second-to-none.
Opus Consulting indicates that 25 percent of banks and 20 percent of financial market institutions will implement full-scale commercial blockchain solutions next year, whereas central banks and regional consortia of banks are considering digital fiat currencies.
A Coindesk report suggests that trade finance will "go live on blockchain" in 2018, with momentum picking up in payments as larger banks and correspondent banks get in on the action.
"These players will be tempted by the advantages blockchain brings in terms of real-time processing, lower risk profiles, lower costs and transparency," the report states.
Artificial intelligence is also making noise in the fintech market–next year, 35 percent of financial institutions are expected to use AI on a "significant scale," according to Opus Consulting.
In terms of numbers, Research and Markets projects the global AI in fintech market to reach $7.3 trillion by 2022–an increase from $1.3 trillion in 2017, representing a compound annual growth rate of 40.4 percent over the next five years. According to the report, major factors contributing to that growth are "growing business collaborations and improved financial operations."
One of the key reasons AI is making an impact on fintech can be attributed to an increasing need for security, and can help organizations identify fraudulent behavior, suspicious transactions and even help prevent potential attacks.

Fintech outlook 2018: Companies to watch
As 2018 rapidly approaches, fintech companies are excited about the year ahead.
Penny Green, COO and co-founder of Glance Technologies (CSE:GET; OTCQB:GLNNF) told INN that the company is particulalry excited about where cryptocurrencies will take the fintech industry–and the company itself.
Glance Technologies, whose flagship product is its mobile app, Glance Pay, decided in 2017 that it would create its own cryptocurrency built on the ethereum platform to use smart contracts to provide rewards, which Green says will be purchases in conjunction with its mobile payment app.
"The [cryptocurrency] market is absolutely huge," Green said, referring to the overall market cap of cryptocurrencies, which is currently over $569 billion as of December 21, according to data from Coinmarketcap.com. For comparison, the market cap for all cryptocurrencies was $17 billion at the end of 2016. "This incredible expansion shows that, if this continues to grow the way it is, we expect big growth as well."
MOBI724 Global Solutions (CSE:MOS) is another company with catalysts on the horizon that investors should watch for in 2018.
Marcel Vienneau, the company's CEO, told INN that MOBI724 is working on new partner initiatives for the upcoming  year. Considering the company partnered up with Visa in 2017 to integrate MOBI's platform with Visa Offers Platform and started co-marketing and the commercial rollout with Visa in Q4 of 2017, MOBI will be an exciting company to watch for in 2018.
The list doesn't stop there: as our top 5 fintech stocks of 2017 shows, there is no shortage of fintech companies that are on the right path heading into 2018.
Fintech outlook 2018: Investor takeaway
In sum, the fintech market is certainly a promising and exciting market in the years to come. While many companies may new to the space, so is investor interest, making 2018 an opportune year to start investing in companies hot off the press.
For those who may hav concerns about investing in fintech, Vienneau said that, overall, communication with a company is key, and to keep an eye on companies who "promise to deliver" on all of its main attributes.
"Successful companies are about how you can alleviate pain points–reduce costs and best of all–a proven model that enhancesthe client's revenues," he said.
Don't forget to follow us @INN_Technology for real-time news updates.
Securities Disclosure: I, Jocelyn Aspa, hold no direct investment interest in any company mentioned in this article.

Featured
Investing News Network websites or approved third-party tools use cookies. Please refer to the  cookie policy for collected data, privacy and GDPR compliance. By continuing to browse the site, you agree to our use of cookies.