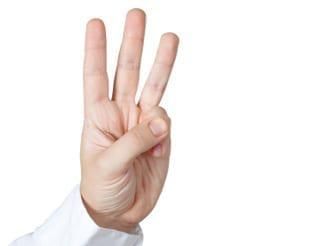 INN breaks down the top mobile web trends of the quarter.
The first quarter has come to a close, which means that it's time to reflect back to see what worked and what didn't in the past three months. There were a lot of new developments in the area of mobile web investing, and several key trends emerged.
Here, the Investing News Network breaks down the top mobile web trends of Q1 2016. From a turn towards algorithms and big data to an ever-increasing enthusiasm for all things mobile, the past quarter was an exciting time for mobile web investors.
Embracing algorithms is one of the top mobile web trends
Algorithms have always been a key aspect of the mobile web. Just think of Facebook (NASDAQ:FB), who made the shift away from chronicle news feed around seven years ago. While the shift was originally met with criticism from the Facebook's hardcore fans, the algorithmic formula has proved essential to enabling more and more users to connect and interact, particularly on the platform's mobile app.
Now, others are taking the plunge into algorithmic-based systems of ordering information. In February, Twitter (NYSE:TWTR) disrupted its chronological ordering, to place popular tweets at the top of people's newsfeeds, if it was clear that they had been away from Twitter for a while.
Instagram may also be switching to an algorithm-based feed. This news, which was released in March, had fans in an uproar (echoing the Facebook fiasco from many years prior), demanding that the platform remain chronologically ordered. On March 28, the Facebook subsidiary tweeted: "We're listening and we assure you nothing is changing with your feed right now. We promise to let you know when changes roll out broadly." Therefore, it sounds like Instagram isn't transitioning to an algorithm just yet, but it definitely seems like part of its future plan.

Big data boom for the mobile web
As the turn towards algorithms suggests, the mobile web is continuing its proclivity for big data. Take Engagement Labs (TSXV:EL), for example. The company is a data based creative agency offering real-time metrics, performance measurement tools and intelligent social media data, analytics and insights. Since the start of the year, share prices have risen by a significant 25 percent.
SITO Mobile (NASDAQ:SITO) is another great example. The company provides a mobile location-based advertising platform for businesses, advertisers and brands, allowing marketers to create content targeted to audiences based on location, interests, behaviours and loyalty. In the past quarter alone, SITO stock prices have jumped by 30.77 percent.
As the rising share prices of these companies indicate, big data is continuing its domination over social media, apps and the broader mobile web. Companies operating in this arena saw a strong first quarter, and are looking forward to a bright forecast for the rest of the year.

Mobile web domination
Finally, the mobile web market has a whole is having an increased presence in people's lives. Sectors which were once distinct from the mobile web (for instance, think of social media) have now been subsumed into this larger market. It seems like eons ago that Facebook made its splash upon desktop computers. Today, social media platforms are all driving towards the mobile experience.
Snapchat, of course, is the quintessential example. The app is exclusively mobile-based, and users are loving this platform. Rumour has it that the company, now valued at $16 billion, is set to go public sometime later this year. There has been no official news from the company regarding its specific plans for an IPO, but the internet is buzzing about a possible "CHAT" ticker symbol.
As all of these trends illustrate, the mobile web is really coming into its own. More than just technology, it is impacting how people model their social interactions. Savvy businesses have been successful in turning this new method of online interaction into a data-driven market, where there is much growth still to be seen.
Securities Disclosure: I, Morag McGreevey, hold no direct investment interest in any company mentioned in this article.