Why Consider Social Media Investing?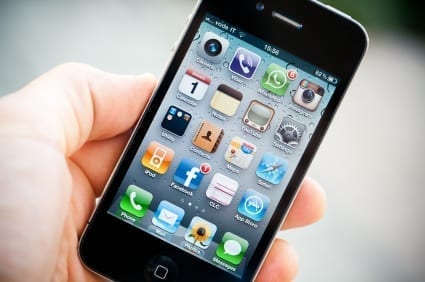 Social media stocks don't reflect the popularity of social media investing, but investors may be able to use that to their benefit.
Social media is seemingly hotter than ever, with an increasing number of companies turning to Facebook (NASDAQ:FB), Twitter (NYSE:TWTR), LinkedIn (NYSE:LNKD) and more to promote their services and engage with current and potential customers.
However, a quick glance at social media stocks indicates that their current performance doesn't reflect that popularity. In fact, during Q1 2015 the opposite was true — as the Financial Post points out in a recent article, Twitter, Yelp (NYSE:YELP) and LinkedIn saw their share prices fall 20 percent or more after reporting less-than-spectacular results or guidance during the last week of April. Similarly, Investing.com points out that Facebook, Google (NASDAQ:GOOGL), Twitter and Yahoo missed consensus estimates from Estimize.
That might sound disheartening for those interested in trying their hand at social media investing, but in reality it's not all bad. As is often the case, a little bad luck for a company's share price can be a boon to investors.
Why social media investing?
The key thing for investors to remember when considering which social media companies to invest in is context.
For instance, the results mentioned above are admittedly not great. However, in its article, the Financial Post is careful to point out that while Yelp's Q1 2015 ad revenue was down 60 percent from 2014's fourth quarter, 6 million reviews were posted on Yelp during Q1. That, states the news outlet, "positions the company well to take a bigger piece of local ad dollars," and leaves room for "strong revenue growth and margin expansion."
Similarly, LinkedIn saw its year-over-year membership increase by 23 percent in Q1 2015, but had to cut its guidance for Q2 and 2015 as a whole on the back of "currency headwinds and margin reductions stemming from sales training and acquisitions."
Essentially what those figures indicate is that while social media stocks are currently having a little bad luck, at least some have good things going on. And as any investor knows, buying on the dips can be a great policy.
Potential risks
That said, social media investing is not without risks, and one key issue for investors to be aware of is volatility. As The New York Times points out in an April article — and as the above financial results show — many social media stocks "are often volatile," and with investors "on edge about the weak economy, interest rates and other issues," tolerance for even "the slightest misstep" is low.
Summing up the situation, Colin Sebastian, a senior analyst at Robert W. Baird & Company, told the news outlet, "[t]he reaction when companies don't achieve great results can be very severe."
There's also the fact that social media stocks have enjoyed huge popularity in the last few years. As CNBC states, investors have spent "years pouring money into companies somehow described as social media," with the result being that an increasing number of such companies have gained funding. While that's not necessarily a bad thing, it does mean that navigating the space requires a little more knowledge than it did initially.
CNBC sums up: "[m]oney really does matter. Fads don't mean sustainable revenue. Millions of users don't equate to business models."
The upshot
Social media investing remains a viable option for interested investors, but it definitely requires some risk tolerance and savvy thinking. Those keen on entering the space would do well to keep a close eye on which companies are genuinely achieving success and which are riding on others' success.

Securities Disclosure: I, Charlotte McLeod, hold no direct investment interest in any company mentioned in this article.
Related reading:
What is Social Media Investing?
5 Top Stocks for Social Media Investing