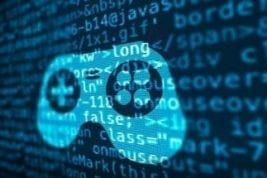 The video game industry is expected to be worth over $100 billion by 2021, making it an attractive space for investment opportunities. Here, INN breaks down how video game investors can step into the space.
Video games have changed a lot in the last several years, and the market has evolved to reflect this transition. No longer are video games relegated to dingy basements or mall arcades; today, they are works of art that generate huge enthusiasm across all demographics.
Savvy mobile game development companies and private investors have recognized the shift, and are investing heavily in this market. For example, the FactorShares Trust PureFunds Video Game Tech ETF (ARCA:GAMR) is the world's first ETF focused on the video game industry, covering the top mobile game development companies on the market today. With the overall video game market set to reach $131 billion by 2021–according to a report done by Juniper Research–investors should definitely take note.
As such, here the Investing News Network (INN) looks at how interested video game investors can step into this space and maximize their portfolios.

Video game investors: Growing market
As mentioned above, Juniper Research's report titled "Future Games Market:Emerging Opportunities & Pivotal Publisher Analysis 2017-2021"notes that, with the growth of the mobile gaming market, it's expected the overall gaming industry will reach $132 billion by 2021.
First, let's take a brief look back. Research firm DFC Intelligence reported that mobile game was the "fastest growing segment" in 2016. By 2021, mobile games are expected to total $48 billion–nearly half of the $100 billion of gaming sales they project, which is slightly lower than Juniper Research's.
"The growth in mobile games was driven mainly by an increase in spending per user as consumers are increasingly able to determine which games provide value," DFC Intelligence analyst David Cole said.
So what factors are driving this video game growth, however reduced? Mostly it comes down to growth regions and growing mediums. With ever-increasing game revenues, China is expected to become the largest video game market in the world for the first time. In fact, data from Statista.com shows that China surpassed the US in gaming revenue in October 2017. According to Statista, the Chinese video game revenue market was valued at $32.54 billion compared to the US' $25.43 billion. Mobile gaming in China is a large part of that growth, while PC gaming has "performed worse than anticipated."
Meanwhile, the adoption of smartphones is also driving mobile gaming and therefore the success and popularity of video games. Looking ahead into 2018, Statista.com indicates that revenue in the mobile game sector will reach $30.62 billion, growing at a compound annual growth rate (CAGR) of 5.5 percent between now and 2022 to reach $37.97 billion.

Video game investors: How do I invest?
As can be seen, significant, if tentative, growth is occurring in the video game space and as a result there's a lot of diversity in the quality of video game companies. That is making it difficult for investors to differentiate between investments that will stand the test of time, and those that will fizzle.
The ETFMG Video Game Tech ETF (NYSEARCA:GAMR) tracks a variety of companies in the market. Its top holdings are G5 Entertainment (STO:G5EN), Gravity (NASDAQ:GRVY), Capcom (TYO:9697) and Micro-Star (TPE:2377).
It's worth noting that the majority of companies included in the ETF have significant market caps, revealing a trend in the mobile gaming market: companies are either well-established, large-cap businesses, or small private companies for which acquisition is more likely than an IPO. This trend emerges from the startup culture surrounding the app market — since these mobile gaming platforms need little in the way of initial overhead, many smaller companies choose not to involve investors.
For smaller market cap companies, investors might want to consider GigaMedia (NASDAQ:GIGM), a company based in Taiwan that publishes online games, including FunTown. Other options include Glue Mobile (NASDAQ:GLUU), a developer of mobile games for smartphones and tablets; Inspired Entertainment (NASDAQ:INSE), a company that provides virtual sports, mobile gaming and server based systems; The9 (NASDAQ:NCTY), a Chinese-based company that specializes in web and mobile games. There's also FanDom Sports Media (CSE:FDM), a sports entertainment and gaming company whose flagship product is the FanDom Sports App, which launched in July 2017.
For video game investors, the key takeaway here is that while it's possible to invest in small cap video game companies, it can be difficult to gain a toehold in smaller companies in the space. However, those that don't mind focusing on the larger players certainly have options, with the ETFMG Video Game Tech ETF being one of them.
Don't forget to follow us @INN_Technology for real-time news updates! Does video game investing sound like a possible investment opportunity for you? Let us know in the comments!
This is an updated version of an article first published in 2016.
Securities Disclosure: I, Jocelyn Aspa, hold no direct investment interest in any company mentioned in this article.
Editorial Disclosure: FanDom Sports Media is a client of the Investing News Network. This article is not paid for content.